Giant Nicolas Cage bouncy castle to tour the world
Sculpture will first be installed at a festival in Australia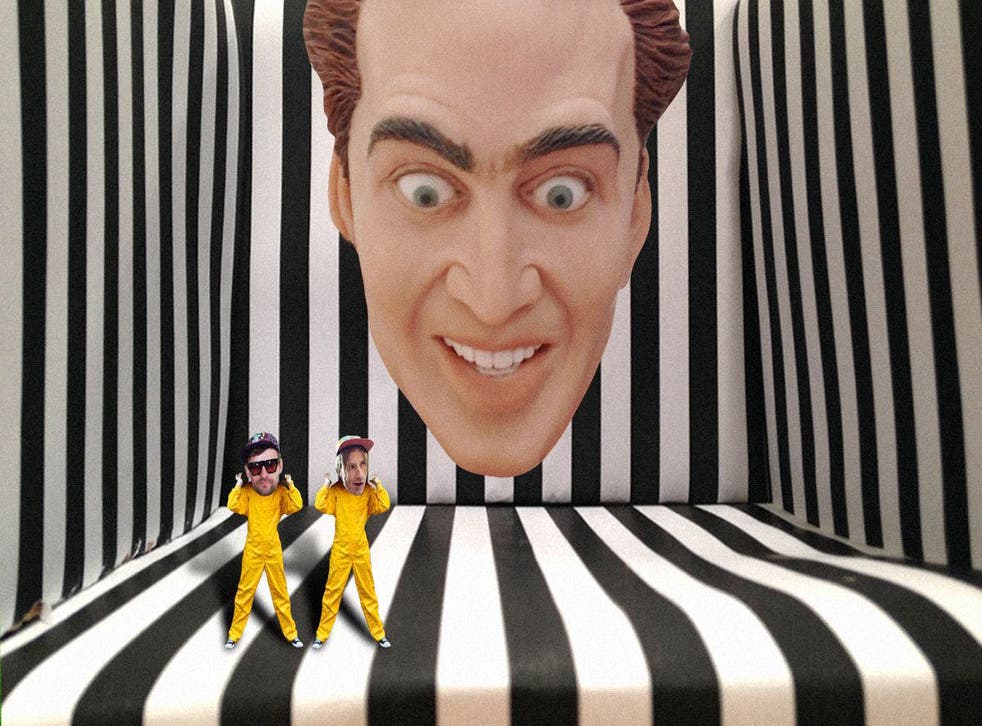 The memeification of Nicolas Cage is to be celebrated with 'Nicolas Cage in Cage', an enormous bounce house featuring the looming face of Our Glorious Leader.
Cage transcended the realms of acting to become an internet demi-god years ago, his face having had the Fibonacci sequence applied to it and been pasted onto every Game of Thrones character.
Now he is set to enter the world of soft play, the inflatable sculpture hovering inside a bouncy cage.
"People can punch Nicolas Cage, they can hug Nicolas Cage but no one will ever break Nicolas Cage. Ever" said creators Hungry Castle.
"Throughout internet history, we've seen Nicolas Cage lose his shit and be everyone, but we've never seen Nicolas Cage in a cage."
The installation will first visit music festival Splendour in Australia, where it will be conveniently situated next to the craft beer bar.
Hungry Castle previously created a giant inflatable Lionel Ritchie head and were behind the mega projector Laser Cat.
They are encouraging people to upload photos of themselves and face-swap them with Cage, paying homage to his 1997 movie Face/Off.
Join our new commenting forum
Join thought-provoking conversations, follow other Independent readers and see their replies