Graffiti dying out as people vent spleen on Twitter, says top cop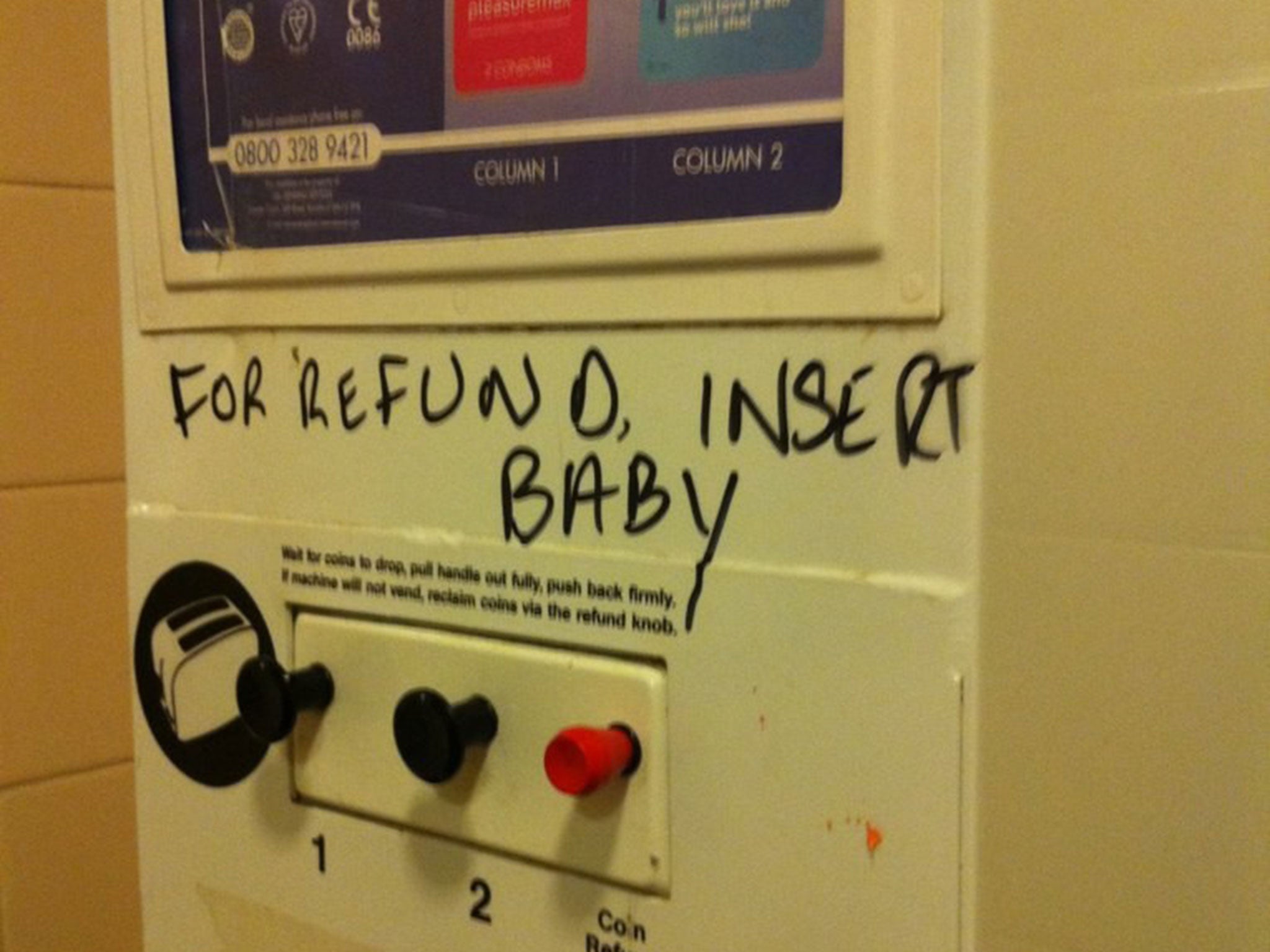 Graffiti and other forms of public vandalism are dying off as people turn to social media to vent their anger instead, the most senior police officer in Scotland has said.
Sir Stephen House, the Chief Constable of Police Scotland, suggested that disaffected members of the public are increasingly using services such as Twitter and Facebook to make angry or abusive comments instead of spray-painting buildings, leading to a decline in recorded vandalism.
"Social media in some instances has replaced graffiti as a way of making your views heard. We have had to deal with offensive comments made on Twitter. My view is that 10 to 15 years ago, that would have been sprayed on the side of a building," Sir Stephen told a meeting of the Scottish Police Authority.
He cited figures which show that vandalism, fire-raising, malicious damage and related crimes have been falling dramatically in Scotland in recent years. Between April and June this year 13,453 such offences were committed, down nearly eight per cent on the same period in 2013. The figure has more than halved since 2009/10, when it was 28,146.
Asked to explain the fall, Sir Stephen said that modern teenagers were "not out in the street so much" and preferred to stay indoors playing computer games or talking to each other online. "Some of it has been that the Xbox and PlayStation generation is less of a gang generation," he said.
"You can correlate that with things like the general view that youth fitness is not where it was. Why? Because they are not out ­playing football to all hours of the day and night. They are inside on the Xbox. But if they are not outside, they are not doing the damage."
So is graffiti on its way out thanks to the internet? Not according to Sam Rhodes, the director of Lawrence Alkin Gallery in London, which specialises in urban art.
"Traditional graffiti and street art is still very much a huge part of the zeitgeist. In relation to Twitter we find that it's a genuine tool for spreading eye-catching artistic images in a very accessible way," he said.
"In this sense I would say that Twitter in fact enhances traditional graffiti messages. Anyone in the world can be exposed to a specific street art piece without having to be physically located directly in front of it. There has been and will always be a place for street art."
Glynn Judd, a street artist and author, said Sir Stephen was wrong to lump graffiti in with vandalism as "99 per cent" of it was not abusive. "When I was younger, we didn't have social media, we did what we did to go out and put our message across. I've been doing graffiti since 1982 and I've never written something abusive or political on a wall," he said.
Prosecutions for the sending of malicious communications on sites like Twitter and Facebook are increasingly common in the UK, but Sir Stephen pointed out that many people are still unaware of the laws. "When challenged, some people say 'I didn't say that, I put it on Twitter.' Well, it is the same as saying it," he said.
David Allen Green, head of media law at Preiskel LLP and a specialist on Twitter disputes, said: "This raises an interesting point: should the law carry on distinguishing between 'electronic' and 'non-electronic' communications? Anti-social behaviour is anti-social behaviour, regardless of whether it is online or in the street. The law and the police should concern themselves with the behaviour rather than focus on its form."
Join our commenting forum
Join thought-provoking conversations, follow other Independent readers and see their replies