Khadija Saye's art is on display at Tate Britain in memory of the Grenfell Tower victims
Young artist was on the cusp of recognition when she was killed in the fire in west London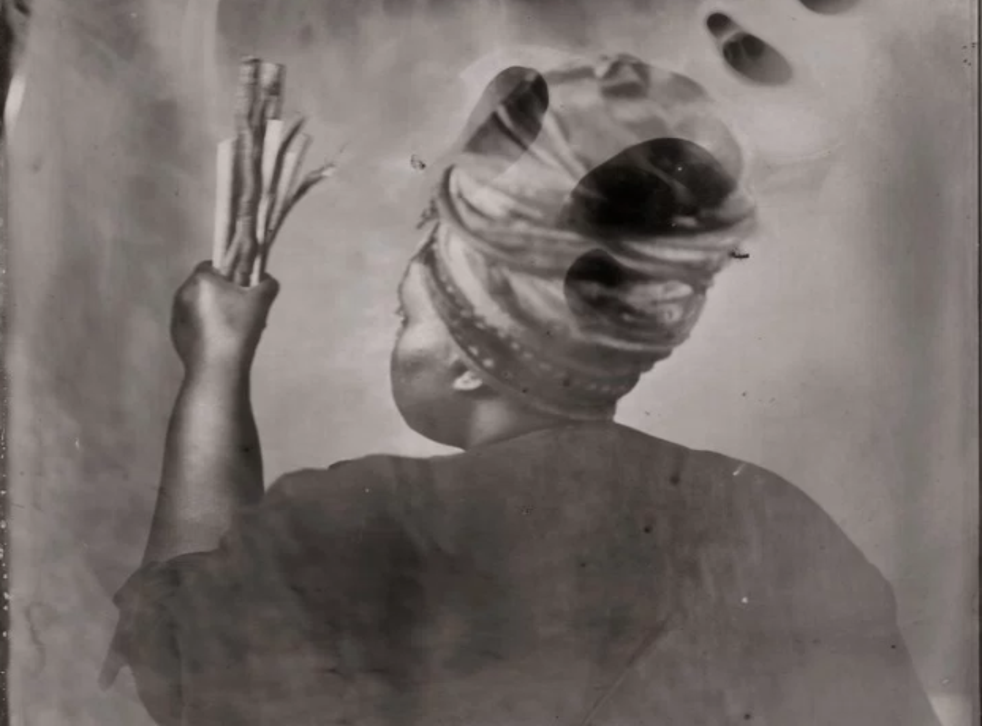 Art by the late Khadija Saye has been put on display at Tate Britain, in her memory and that of other victims of the Grenfell Tower fire.
The 24-year-old was killed in the tragedy along with her mother Mary Mendy.
She had recently been chosen to exhibit her work at the Venice Biennale at the UK's Diaspora Pavilion, which is one of the highest accolades an artist can achieve. She was the youngest artist to be included.
Much of the British-born artist's work explored her Gambian heritage; photographs and prints were portraits and were often highly personal.
The work on display at Tate Britain is 'Sothiou' - a silk-screen print of one of her photographs from the Dwellings: In this space we breathe series.
It is being shown in a small memorial gallery alongside text which reads: "In memory of Khadija Saye and all who lost their lives at Grenfell Tower on 14 June 2017.
Senior Tate curator Andrew Wilson said the display "celebrates the leap that Khadija made with this work, and might also stand in some way as a means to remember her and her neighbours in the community in Grenfell Tower who were tragically killed".
A memorial fund has also been set up in Saye's name.
Hearing the news of her death, the International Curators Forum paid tribute to her in a statement.
"Khadija was a true artist with a sensitive and generous singular vision, and will be missed by everyone who knew her," a spokesperson said.
"Our thoughts, love and support are with her family and friends."
Join our new commenting forum
Join thought-provoking conversations, follow other Independent readers and see their replies