Infamous Jesus painting restoration inspires opera about the woman who botched it
Cecilia Gimenez has given her blessing to the opera after becoming a local legend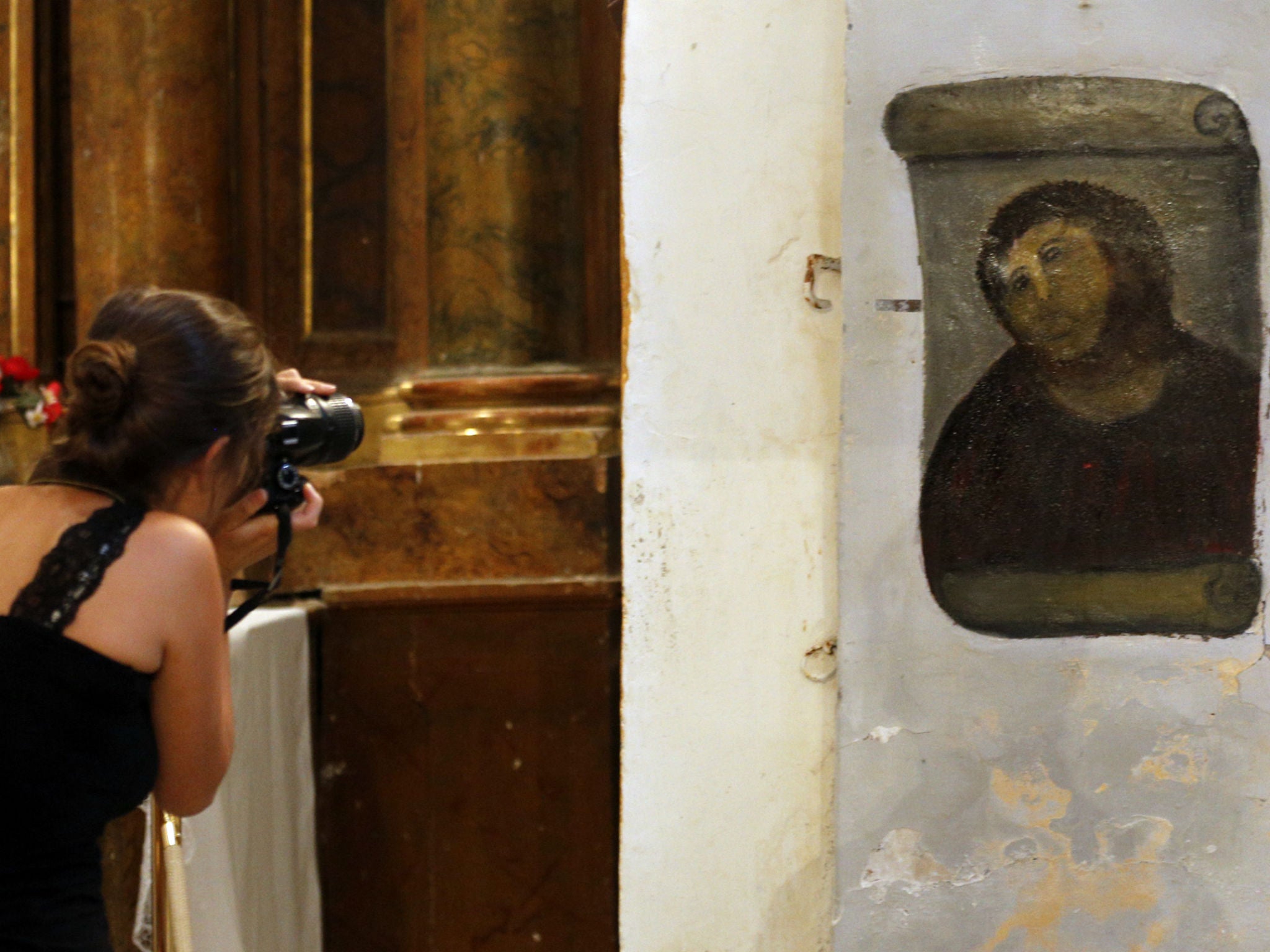 Preparations are underway for a comic opera about a Spanish artist who tried, hugely unsuccessfully, to restore a faded 1930 oil painting of Jesus Christ.
Cecilia Gimenez skyrocketed to viral fame after attempting to repair "Ecce Homo (Behold the Man)" by Elias Garcia Martinez and failing dismally. Her 2012 effort was soon branded "the worst restoration in history" and described as a "crayon sketch of a very hairy monkey in an ill-fitting tunic".
Gimenez's "miraculous" story is now the basis for an upcoming production, which does not intend to mock her but instead "honour her faith that she could overcome this".
Andrew Flack, who has written the libretto, told the Guardian that the internet will play a key part in the opera.
"There were all these memes [of Gimenez's restoration] that were created - these crazy crazy memes. It was really the internet that caused the sensation," he said, adding that Gimenez, now 83, struggled to cope when she became famous for all the wrong reasons.
"She was devastated when it first happened. She was in depression, she was on medication, she felt so terrible. But then it kind of turned around."
Objects that bear a strange resemblance to Jesus
Show all 10
Gimenez's artwork attracted more than 130,000 tourists to the local church in Borja, helping it economically in the midst of the eurozone crisis and turning her into a local legend.
Flack met Gimenez two years ago and she gave him her blessing to make the opera. He still talks to her family multiple times a week and plans to premiere the show in Borja.
The lesson? "That a miracle can come from a disaster, that you can make lemons from lemonade."
Join our commenting forum
Join thought-provoking conversations, follow other Independent readers and see their replies