IKEA recreated Edward Hopper's Nighthawks and other famous paintings using flat-pack furniture
IKEA products were slipped into the reconstructions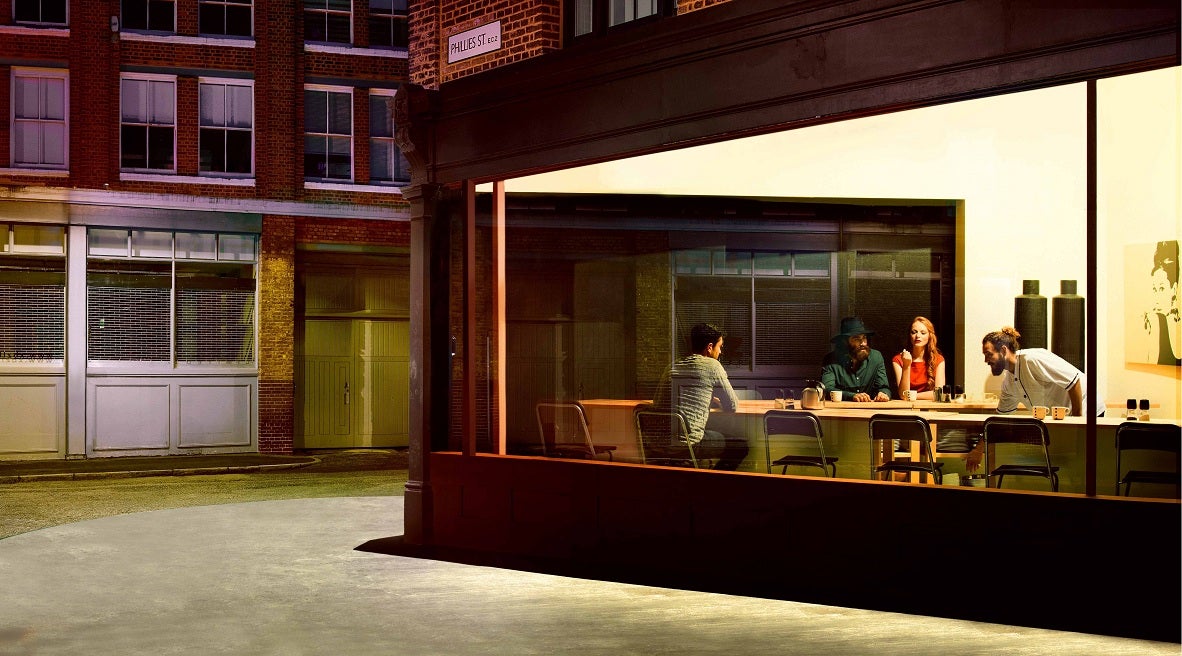 IKEA has been getting pretty creative with its PR stunts lately, first it remade a scene from The Shining in store, and now it's recreated paintings by Van Gogh, Renoir and Hopper in real life.
I think they must be pushing the food hall because all three of the paintings chosen centre around food and drink: Edward Hopper's bar-based Nighthawks, Pierre-Auguste Renoir's Luncheon of the Boating Party and Van Gogh's The Potato Eaters.
The Nighthawks photograph is particularly impressive, modernising the painting but capturing its original lighting and atmosphere.
"We wanted to celebrate every meal as a special occasion and the original paintings, despite all having different meanings and styles, all capture this perfectly," said a spokesperson for the store.
"To do this, we re-imagined the paintings as photographs to help make them resonate with a modern audience.
"These pictures pay tribute to the power of the original iconic paintings which convey a sense of solidarity that comes from sharing mealtimes together."
Photographer Tim Cole added: "It was an exciting challenge to be asked to capture the couple's quiet meal on a gloomy evening from Nighthawks, the gaiety of the summer gathering from the Boating Party, and the humble sharing of a simple supper after an honest day's work in The Potato Eaters."
Join our commenting forum
Join thought-provoking conversations, follow other Independent readers and see their replies