'Illustration is too rarely honoured' says newly knighted Sir Quentin Blake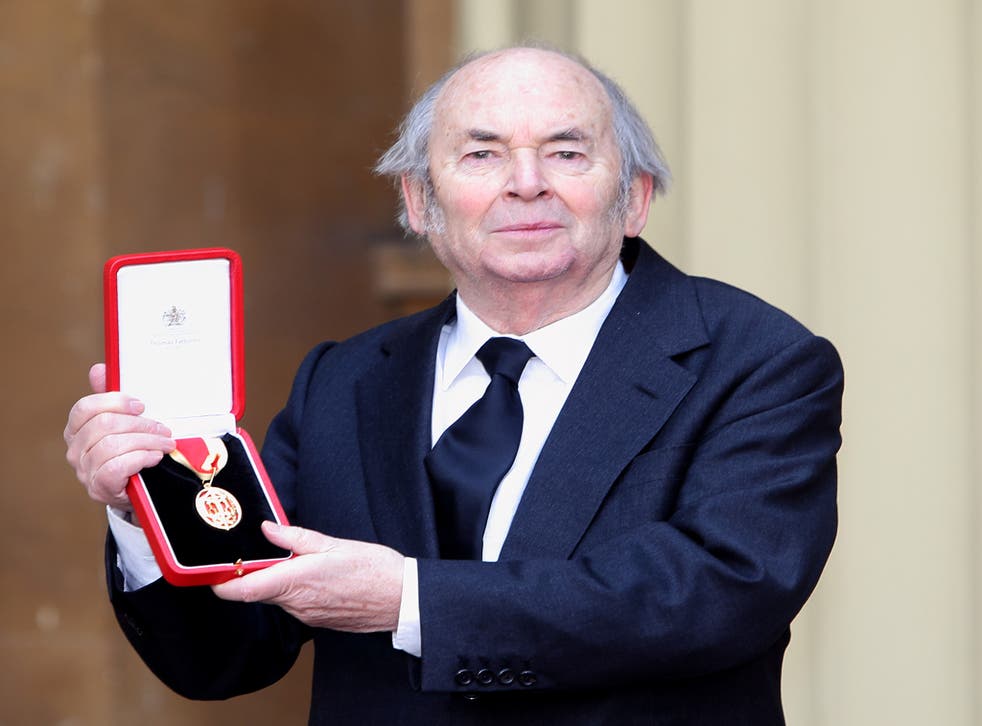 Children's illustrator Sir Quentin Blake has used his new status as a knight of the realm to decry the lack of recognition for the arts in the honours system.
The world-renowned artist, whose wiry sketches have accompanied works by Roald Dahl and Michael Mupurgo, was knighted for Services to Illustration by the Prince of Wales this morning.
"I'm just trying to recover from it," he told The Independent. "I enjoyed it very much. It's not the sort of thing you expect to happen to and it takes a bit of getting used to. The business was done this morning by Prince Charles and that was nice for me because I've done things for his foundation."
Sir Quentin, who has been drawing sprightly stick men to accompany children's books for more than half a century, said illustration was too rarely honoured.
"Because it's so much a part of everyday life, there often isn't a moment where it gets noticed; there isn't a moment when it becomes sensational. Not many people have been noticed for it, I feel a little bit that the award is on behalf of quite a few other people as well."
He added that the honours list is often imbalanced, failing to acknowledge the difficulty in producing great art. "There isn't enough recognition given to the arts," the 80-year-old said. "I worry about it a bit sometimes."
"I think the problem is that people don't realise that art is more than an entertainment or a relaxation. In fact, it can be the opposite of that. The arts are also about discipline, about order, and from the outside people don't realise that sometimes."
His criticism comes just a week after the government was forced to drop plans to side-line more creative subjects from the GCSE syllabus. The proposed Ebacc, which would have forced students to focus on 'core' subjects like Maths and Science, was savaged by campaigners from the arts.
"I think it is important in education that art should be given credit," Sir Quentin said. "But it's hard to mark. If you have an exam mentality, you want something that you can tick, and it's very difficult to mark. But it's still demanding and I think it's very important. If you have to look at it from that point of view, it's significant in the economy as well."
Register for free to continue reading
Registration is a free and easy way to support our truly independent journalism
By registering, you will also enjoy limited access to Premium articles, exclusive newsletters, commenting, and virtual events with our leading journalists
Already have an account? sign in
Register for free to continue reading
Registration is a free and easy way to support our truly independent journalism
By registering, you will also enjoy limited access to Premium articles, exclusive newsletters, commenting, and virtual events with our leading journalists
Already have an account? sign in
Join our new commenting forum
Join thought-provoking conversations, follow other Independent readers and see their replies