In Kony's shadow: Shocking photographs reveal brutality of Lord's Resistance Army
New exhibition highlights strength of survivors who suffered under LRA
Daisy Wyatt
Thursday 06 March 2014 13:23 Comments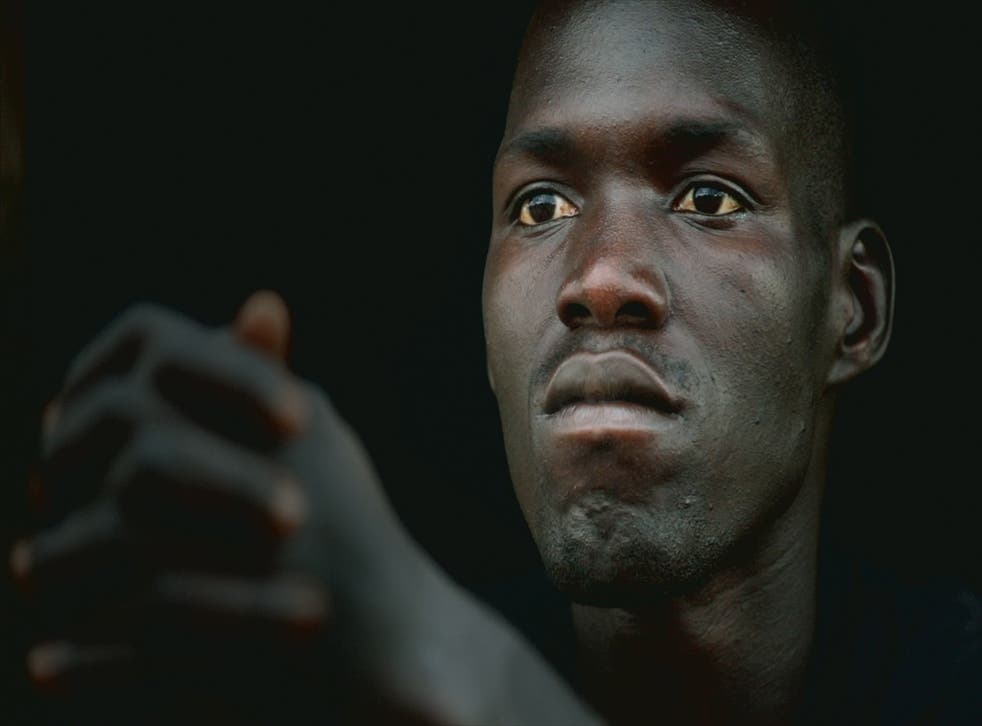 Shocking images of maimed survivors who were captured by the Lord's Resistance Army in Uganda have gone on show in London.
Abducted by Joseph Kony's renegade group, the photographs show victims who were hacked with machetes, scissors and knives during the Lord's Resistance Army's (LRA) reign in northern Uganda.
Two years on from the viral video Kony 2012, which highlighted the brutality of Joseph Kony's regime, the exhibition seeks to offer an alternative perspective on the atrocities caused by the guerrilla group.
Instead of telling the story from an outsider looking in, In Kony's Shadow includes photography and films featuring Ugandans still living with the legacy of violence.
Photographer Will Storr captured the survivors in a series of images that highlight their vulnerability.
Warning: This gallery contains images readers may find disturbing
In Kony's shadow: Lord's Resistance Army survivor stories

Show all 12
Although the LRA was driven out of northern Uganda nearly a decade ago, the memories of the rebel group still cast a long shadow over war-ravaged villages.
Survivor Norman Okello was abducted and forced to become a child soldier when he was just 12 years old. Now rehabilitated back into his family and village, he still remembers the atrocities of the brutality.
"Sometimes the LRA would put a metal padlock through people's lips as a symbol to others that this is what will happen if they speak of the LRA," he says.
"When you are abducted you have no choice. You either choose to die or to live. You definitely have to kill if they tell you to kill."
Video: Tom Pietrasik
His story is one of many collated by Christian Aid in collaboration with the National Peace and Memory Documentation Centre in northern Uganda, which is helping survivors of the conflict to record their stories.
The LRA operated in Uganda between 1987 and 2006, spreading terror through the country's northern-most region. The group is now believed to operate in the Central African Republic and the Democratic Republic of Congo.
Joseph Kony, who led the guerrilla group in northern Uganda, pursued his vision of a new state based on his interpretation of the Ten Commandments combined with local Acholi traditions.
It is not known how many people were mutilated by the LRA, but at least 20,000 children were abducted and more than 1.9 million people forced to leave their homes.
Kony 2012 was a short viral film produced by charity Invisible Children. The film, which explained the atrocities committed by Joseph Kony in an attempt to have him arrested, has had over 99 million views on You Tube.
In Kony's Shadow runs from 5-16 March at the Oxo Tower Wharf, London, SE1 9PH. Entry is free.
Register for free to continue reading
Registration is a free and easy way to support our truly independent journalism
By registering, you will also enjoy limited access to Premium articles, exclusive newsletters, commenting, and virtual events with our leading journalists
Already have an account? sign in
Join our new commenting forum
Join thought-provoking conversations, follow other Independent readers and see their replies