Iran holds Donald Trump cartoon contest
'The ism in "Trumpism" is a reference to racism and Nazism,' said organiser Masuod Shojai Tabatabaei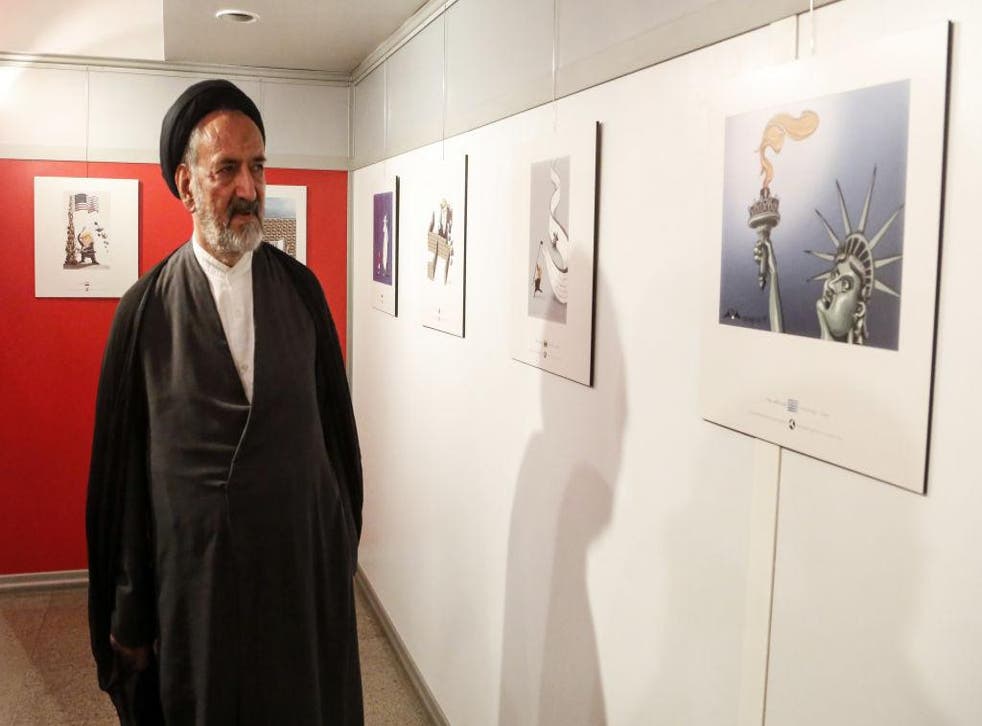 A cartoon contest has been held in Tehran, Iran in which hundreds of entrants were invited to mock US president Donald Trump.
Courting controversy, the T in the 'Trumpism' contest's logo was styled like a swastika, with one entry seeing Trump painting a Hitler-esque moustache on the Statue of Liberty.
"The ism in Trumpism is a reference to racism and Nazism," organiser Masuod Shojai Tabatabaei told the AP. "Many believe his remarks are similar to Hitler. He has had a bad attitude toward media, refugees."
Iranian Hadi Asadi won first prize and a $1,500 award for his artwork, which sees Trump wearing a jacket made of dollar bills and drooling.
Iran's 'Trumpism' contest

Show all 10
"I wanted to show Trump while trampling symbols of culture," Asadi said (via AP), adding that he sought to highlight the president's "money-mindedness and war monger nature".
Violence against women and wall building were also depicted in the contest, which followed last year's Holocaust-themed one, designed to draw attention to Western double standards on free speech and not cast doubt on the Nazi genocide.
Opened on Monday, the exhibition includes works of some 1,614 Iranian and foreign participants from 74 countries, including four works from American cartoonists, two of which two were awarded.
Join our new commenting forum
Join thought-provoking conversations, follow other Independent readers and see their replies