Is it an Antony Gormley sculpture or a man ready to jump? Hong Kong art installation cancelled after suicide of banker who threw himself from roof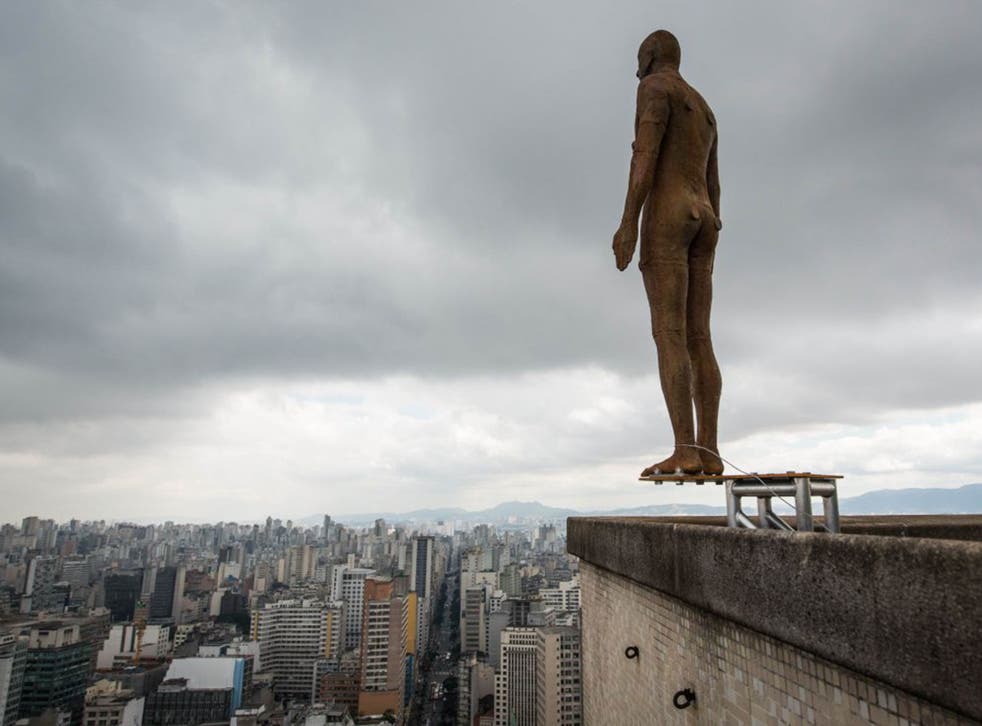 An exhibition of life-size human sculptures by Sir Antony Gormley on the rooftops of Hong Kong has been cancelled following the suicide of a banker in the city.
The British artist's Event Horizon show has previously been seen in London, New York and Sao Paulo – and in each city it has prompted passers-by to call emergency services in the belief they have seen someone preparing to jump.
The 31 figures were due to be put up on buildings in Hong Kong for several weeks after the end of Gormley's first exhibition in the city, which closed on Saturday.
However, JP Morgan asked its landlord Hong Kong Land not to sponsor the show after one of the bank's staff – Li Junjie, a 33-year-old investment banker – leapt to his death from the 450ft building containing their offices.
Following Mr Junjie's death, photographs were published showing him standing on the roof near the edge of the building as police tried to talk him out of jumping.
Sir Antony is best-known in the UK for the Angel of the North, a 66ft-tall sculpture in Gateshead.
His website says the exhibition is designed to "activate the skyline" and "encourage people to look around".
"In this process of looking and finding, or looking and seeking, one perhaps re-assesses one's own position in the world and becomes aware of one's status of embedment," it adds.
Join our new commenting forum
Join thought-provoking conversations, follow other Independent readers and see their replies