Jeff Koons' Balloon Dog sells for record $58m along with Francis Bacon's Freud portraits
The artwork, which was auctioned in the same lot as Francis Bacon's triptych of Lucian Freud, has become the most expensive piece of art by a living artist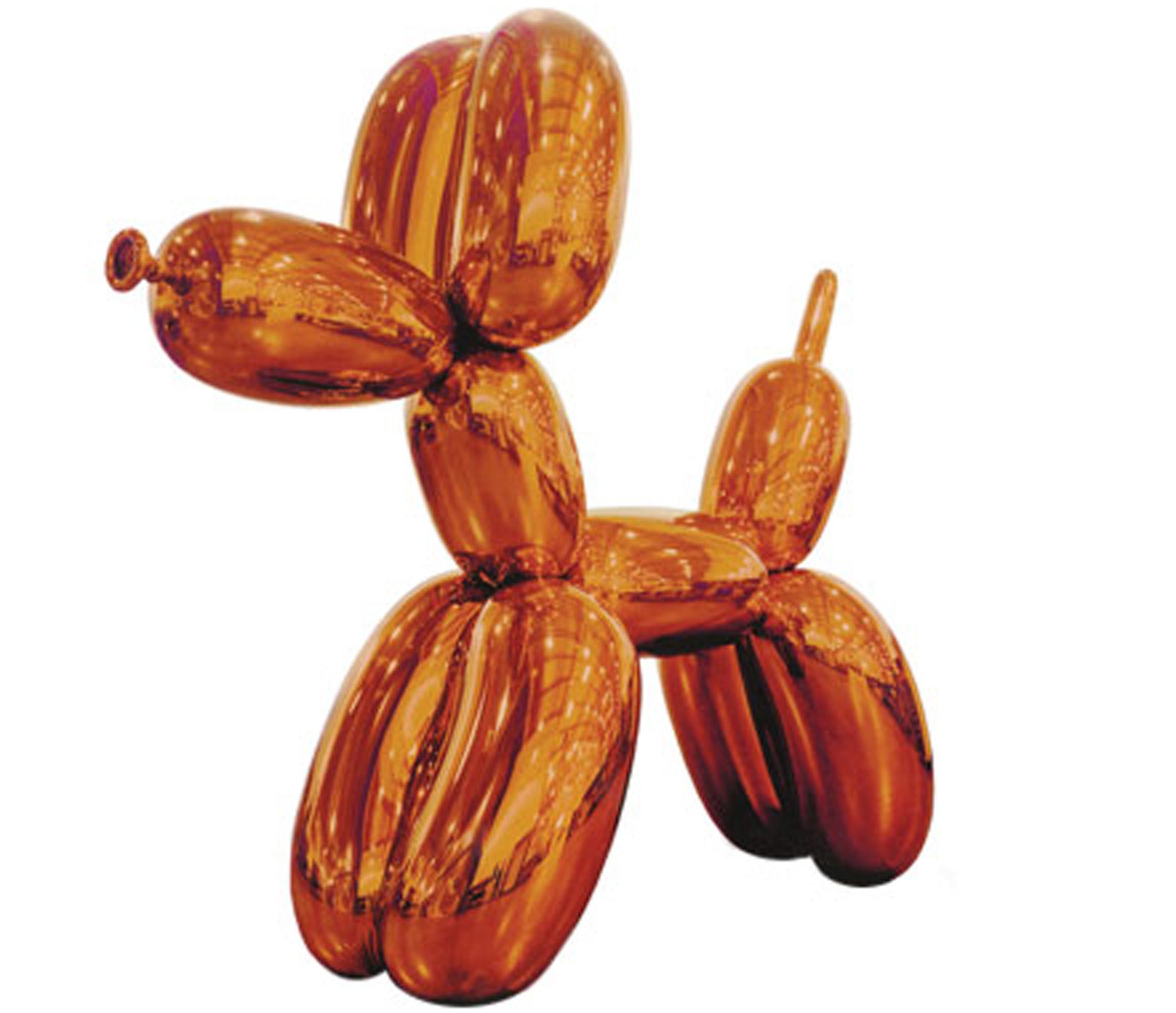 Jeff Koons' 12 foot sculpture "Balloon Dog" has broken records to become the most expensive piece of art by a living artist sold at auction.
The giant stainless steel sculpture sold for $58.4 million (£36.8m) at an auction at Christie's in New York last night.
The previous record for a living artist was set by a Gerhard Richter painting depicting an Italian city square, which sold in May for $37.1 million (£23.3m).
"Balloon Dog", which formed part of Koons' "Celebration" series in 1994, is part of a series of five coloured sculptures in red, magenta, blue, orange and yellow.
The "Ballon Dog" sculptures have been exhibited across the world, from the Grand Canal in Venice to the roof terrace of the Metropolitan Museum of Art in New York.
Speaking about the artwork, Koons told Christie's: "When I made 'Balloon Dog', I wanted to make a piece that reflected the joy of celebrating a birthday or a party.
"The Balloon Dog is materialism and monumentality. In many ways it is like the Trojan horse."
The 58-year-old US artist, who has often worked with inflatable scultpures, said: "The reason that I enjoy things that involve air is they're a symbol of us. We're breathing machines, we're inflatables, we take air."
The sculpture was sold last night at Christie's in New York alongside Francis Bacon's "Three Studies of Lucian Freud", which was auctioned for a record $142 (£89.6m) million.
The triptych by Francis Bacon is the most expensive artwork to ever sell at a public auction.
Paul Cezanne's painting "The Card Players" remains the most expensive painting ever, having been bought for $259 million in a private sale in 2011.
Join our commenting forum
Join thought-provoking conversations, follow other Independent readers and see their replies