Stolen Klimt painting mystery 'solved' by Italian gardener
A group of experts will now use scientific and artistic analysis to work out if the painting is genuine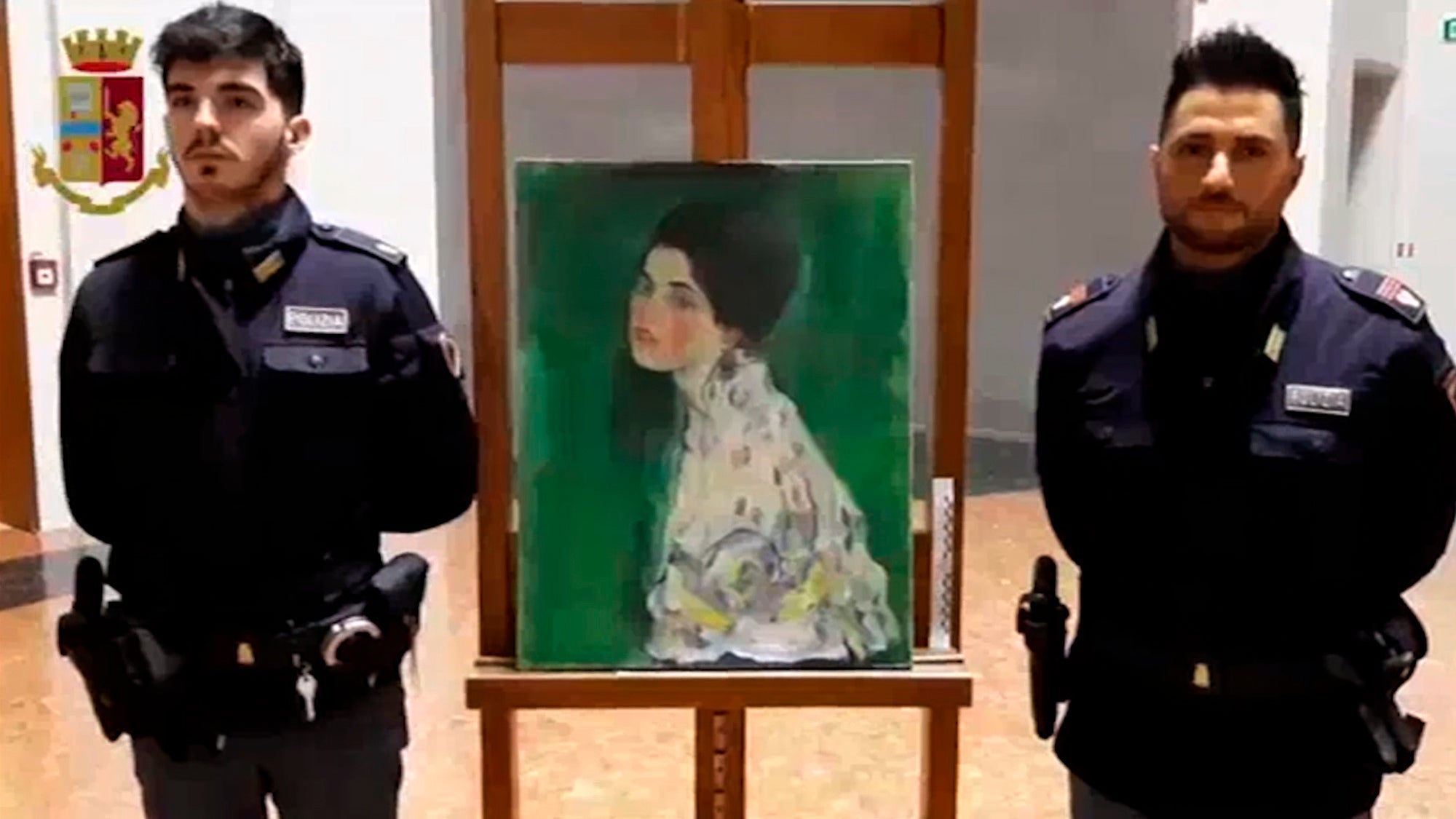 A painting believed to be a Gustav Klimt stolen almost 23 years ago has been discovered in a wall of the gallery it went missing from.
Portrait of a Lady, one of the world's most sought-after missing artworks, was stolen in 1977 from a modern art gallery in Piacenza, northern Italy. It has been valued at around £50m.
After most experts had given up hope of it being recovered, a garden worker clearing ivy from the gallery wall stumbled on a metal panel.
Beneath it was a recess concealed within, which was a black bag that contained what appeared to be the missing painting.
The gallery is not making an official announcement until the painting's authenticity is confirmed. However, according to sources quoted in local media, an initial expert inspection indicated the painting is the 1917 Klimt.
A group of experts will now use scientific and artistic analysis to work out if the painting is genuine.
Top artworks and where to see them
Show all 30
The BBC reports that gallery owner Massimo Ferrari is also confident the original has been found, because it has the same stamps and sealing wax on the back of the painting.
Police are investigating whether it was hidden with the intention of removing it from the wall cavity once worldwide media attention surrounding the theft – one of the most notorious in years – died down.
Portrait of a Lady was painted by Klimt, part of a radical group of artists called the Secession, towards the end of his life. Ten months before it was stolen, art student Claudia Maga had spotted that it had been painted over another painting, Portrait of a Young Lady, which had not been seen since 1912.
She proved her theory by persuading the Piacenza gallery's former director to have it X-rayed. Beneath Portrait of a Lady was a depiction of a young girl from Vienna who died suddenly – Klimt painted over the work to forget the pain of her death.
Join our commenting forum
Join thought-provoking conversations, follow other Independent readers and see their replies