Last-ditch effort to save Wedgwood collection for nation
A leading ceramics hoard, destined for sale to fill a pensions gap, may be rescued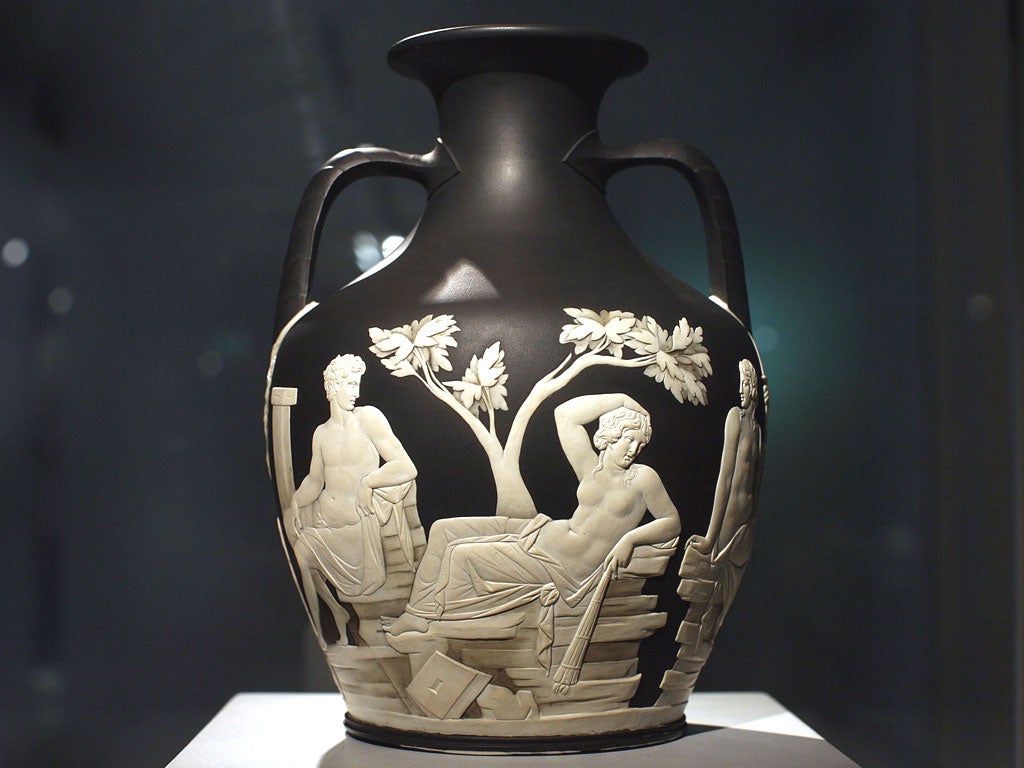 Plans to save one of the world's most important ceramic collections, which could be dispersed and sold abroad, will be hammered out this week by Culture minister, Ed Vaizey.
Mr Vaizey's move follows a decision by the Attorney General not to challenge a High Court ruling that the Wedgwood collection could be auctioned off to plug a £134m hole in the failed Waterford Wedgewood company pension fund.
The minister will visit the museum in Stoke-on-Trent on Thursday to discuss plans to secure its future and improve it as an attraction – which include uniting it with pieces from the 19th-century Minton Archive.
The Wedgwood collection has been under threat since the collapse of Waterford Wedgwood in 2009. It was hoped the museum would survive independently until a judge ruled the collection was an asset that could be sold off to help plug the firm's pension deficit.
As well as thousands of ceramics by Josiah Wedgwood, one of the world's greatest pottery manufacturers, it contains artefacts and archives from the past 250 years of industrial and artistic history, as well as correspondence with other great figures of the Enlightenment. It also includes masterpieces by Stubbs, Reynolds and Romney.
Unesco listed the entire Wedgwood archive as one of Britain's top 20 cultural assets in 2011. It has condemned the threatened break-up of the collection. Prominent Royal Academicians, including artists such as Christopher Le Brun and Tracey Emin, have urged the Government to intervene.
The threatened sale loomed larger last week after the Attorney-General, Dominic Grieve, said that after "careful consideration" and advice from specialist senior counsel, he had "decided not to appeal" against the High Court ruling. "The trial judge gave the issues before him careful consideration and the Attorney does not believe his interpretation of the relevant law could be challenged. He has also taken account of the representations made by Alan Wedgwood," a statement said.
The Wedgwood family said last October it would be "devastated" if the unique collection were sold. Last week, Mr Vaizey met the Stoke-on-Trent Central MP, Tristram Hunt, Alison Wedgwood and members of the Art Fund and the Arts Council.
A spokesperson for the Department for Culture, Media and Sport said that although Mr Vaizey was determined to save the collection, the Government was not in a position to pledge money to the museum.
Join our commenting forum
Join thought-provoking conversations, follow other Independent readers and see their replies