Major new Rubens exhibition will feature newly discovered work
Nick Clark
Friday 05 September 2014 22:29 Comments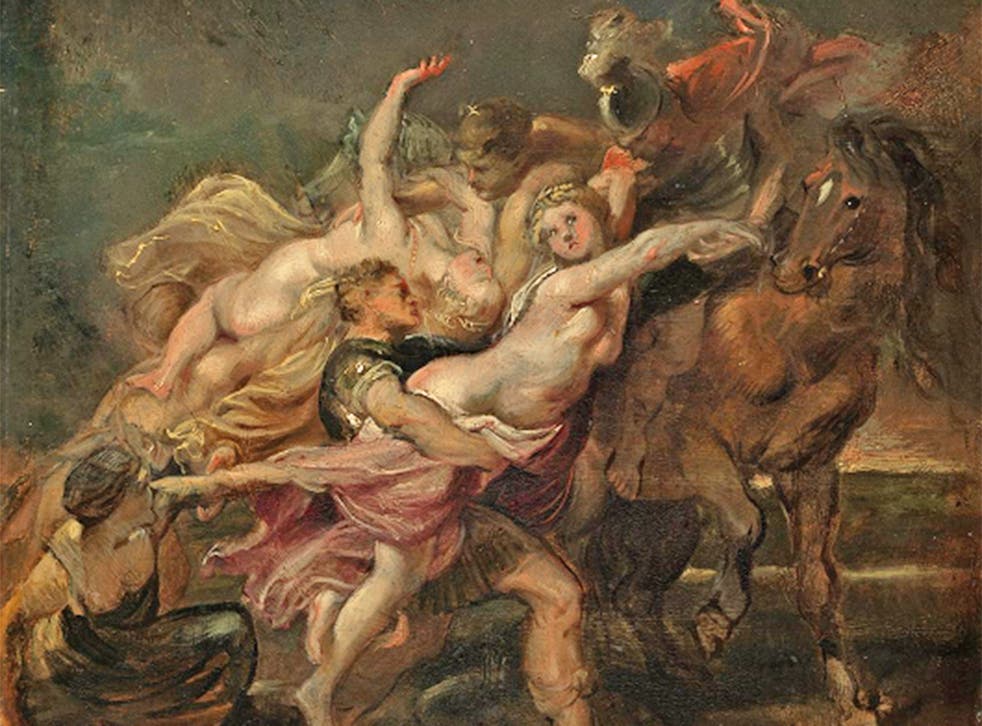 A major new exhibition focused on old master painter Peter Paul Rubens in London is to include the recent "big discovery" of a genuine work, which had been written off as a fake for six decades.
The Royal Academy of Arts is to stage the first UK exhibition concentrating on the influence of the Flemish painter who died in 1640, which opens in January.
Nico Van Hout, curator of the exhibition, discovered the small panel titled The Rape of the Daughters of Leucippus on a chance trip to the National Museum of Art Architecture and Design in Oslo and was convinced it was by Rubens.
"It's not normally the first place you would look for old masters," he said. "We discovered this in a dark corner of the room."
The work is believed to have been painted in 1610 or 1611 and is the first time Rubens covered the subject matter he returned to most famously less than a decade later in the painting of the same name that hangs in the Alte Pinakothek in Munich.
The work was declared a fake by eminent Rubens scholar Julius Held in 1950, and Mr Van Hout said no one had questioned it since.
"It was amazing when I saw it," he said. "I'm convinced it's genuine as are many of my colleagues. Otherwise I wouldn't put it in the exhibition."
Register for free to continue reading
Registration is a free and easy way to support our truly independent journalism
By registering, you will also enjoy limited access to Premium articles, exclusive newsletters, commenting, and virtual events with our leading journalists
Already have an account? sign in
Join our new commenting forum
Join thought-provoking conversations, follow other Independent readers and see their replies