Marina Abramovic reveals plans for her funeral and calls it 'the artist's last piece before leaving'
The Serbian performance artist wants live music and bright colours
Jess Denham
Wednesday 01 July 2015 12:32 Comments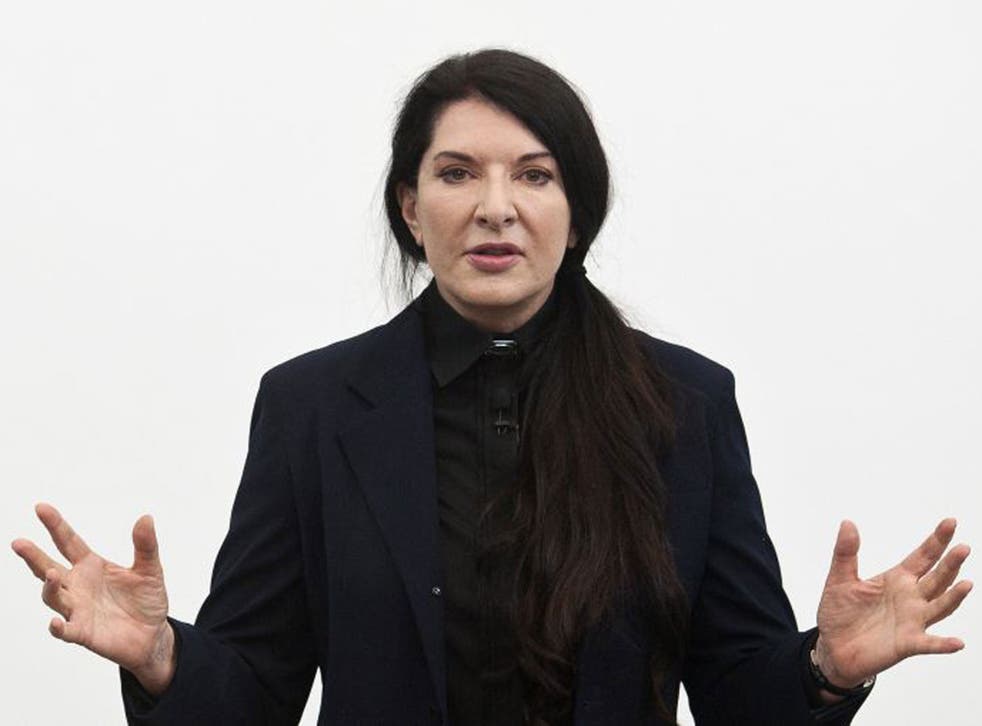 Marina Abramovic has shared her belief that an artist's funeral should be their "last piece" and revealed plans for her own, very memorable send-off.
The 68-year-old performance artist is known for her dramatic shows exploring the relationship between audience and performer but wants none to be greater than her final curtain.
Abramovic read out her manifesto during her 12-day residency for Kaldor Public Art Projects in Sydney earlier this week and, according to the Guardian, concluded that "an artist should die consciously without fear" as the funeral is "the artist's last piece before leaving".
The curious audience soon began asking the Serbian artist for more details about her own ideas, despite her being in good health, and she happily obliged:
"I want to have three Marinas. Of course, one is real and two fake because you can't have three bodies. But I want these Marinas buried in the three cities which I've lived in the longest, which is Belgrade, Amsterdam and New York."
The intrigue would come because no-one would know where her real body lay and mourners would be asked not to dress in black "like a cockroach" as she always does but in bright colours.
"I want Antony of Antony and the Johnsons, who is a great singer and friend of mine, to sing 'I Did It My Way'," she continued, clearly getting more and more excited about her own funeral. "He never said yes but I think he will be so sad that I die he will probably do it."
Abramovic spoke about her three personalities in a recent interview in Tasmania, during which she explained that one Marina is "very heroic", another is "very different, very spiritual, very emotional" and the third "really likes bulls**t".
Register for free to continue reading
Registration is a free and easy way to support our truly independent journalism
By registering, you will also enjoy limited access to Premium articles, exclusive newsletters, commenting, and virtual events with our leading journalists
Already have an account? sign in
Join our new commenting forum
Join thought-provoking conversations, follow other Independent readers and see their replies