Martin Parr unveils new photography series showing Brits at mealtime
The collection aims to celebrate mealtimes and the important role they play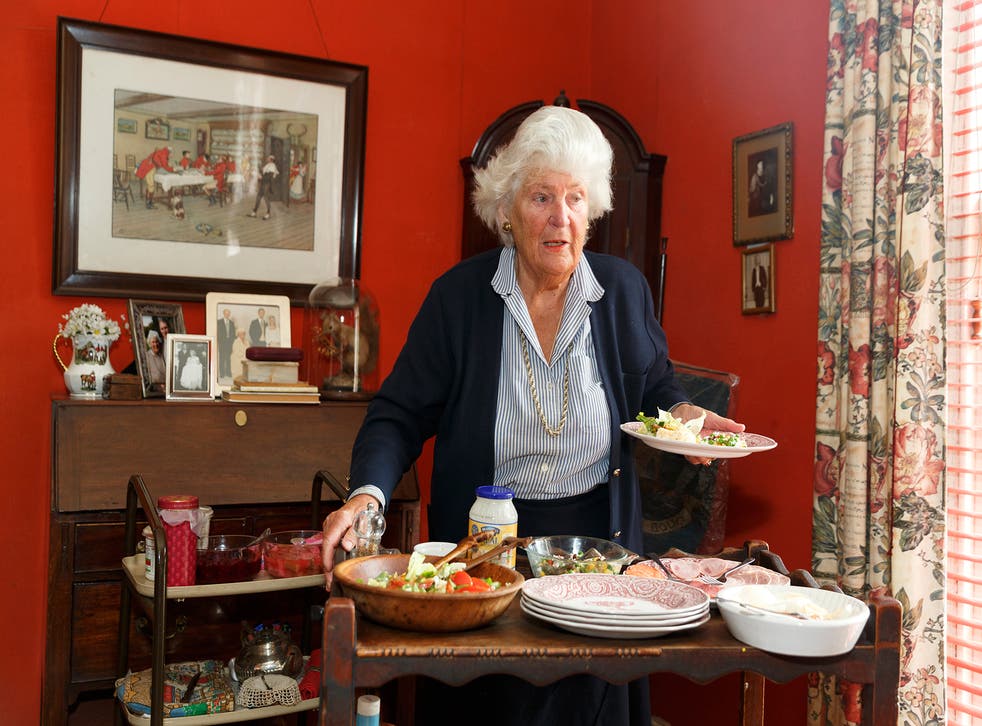 Martin Parr has unveiled a new collection of photographs showing a cross section of Brits eating their evening meal.
The celebrated photographer, who has been documenting real people doing everyday things for more than 22 years, aims to explore what makes up the typical, modern mealtime in Britain.
Entitled "A Birds Eye View', the exhibition features 30 brand new photographs depicting Parr's four-month tour of the nation capturing every day mealtimes in regions including Kent, Cornwall, Norfolk, Yorkshire, Merseyside, London and Birmingham.
The moments captured include a group of young professionals sharing a midweek meal with a friend over Skype, a family eating a laid-back dinner in front of the TV and a household enjoying a traditional Indian curry.
'A Birds Eye View': New exhibition from photographer Martin Parr reveals how Brits eat today

Show all 8
The exhibition, backed by Birds Eye, aims to celebrate mealtimes and the important role they play in people's lives. The commission follows the 'Big Mealtime Audit', a study exploring the way in which people eat and interact with one another over food.
The findings found that one in five Brits (20 per cent) are eating as much as eleven times a day and spend on average just 25 minutes around the dinner table.
Parr said: "Each photograph tells a story and reveals a fascinating insight into people's lives – not only how we eat with others but also on our own.
"My aim with 'A Birds Eye View' was to champion the many food traits and behaviours Brits have in a way that makes us appreciate each other for our different and wonderful ways of living."
A Birds Eye View opens for one day only on Wednesday 1 October at Pics Gallery, London.
Register for free to continue reading
Registration is a free and easy way to support our truly independent journalism
By registering, you will also enjoy limited access to Premium articles, exclusive newsletters, commenting, and virtual events with our leading journalists
Already have an account? sign in
Register for free to continue reading
Registration is a free and easy way to support our truly independent journalism
By registering, you will also enjoy limited access to Premium articles, exclusive newsletters, commenting, and virtual events with our leading journalists
Already have an account? sign in
Join our new commenting forum
Join thought-provoking conversations, follow other Independent readers and see their replies