Mascha Kaléko: Google Doodle commemorates life and work of German-Jewish poet
Kaléko was a prominent figure in the avant garde literary scene of 1930s Berlin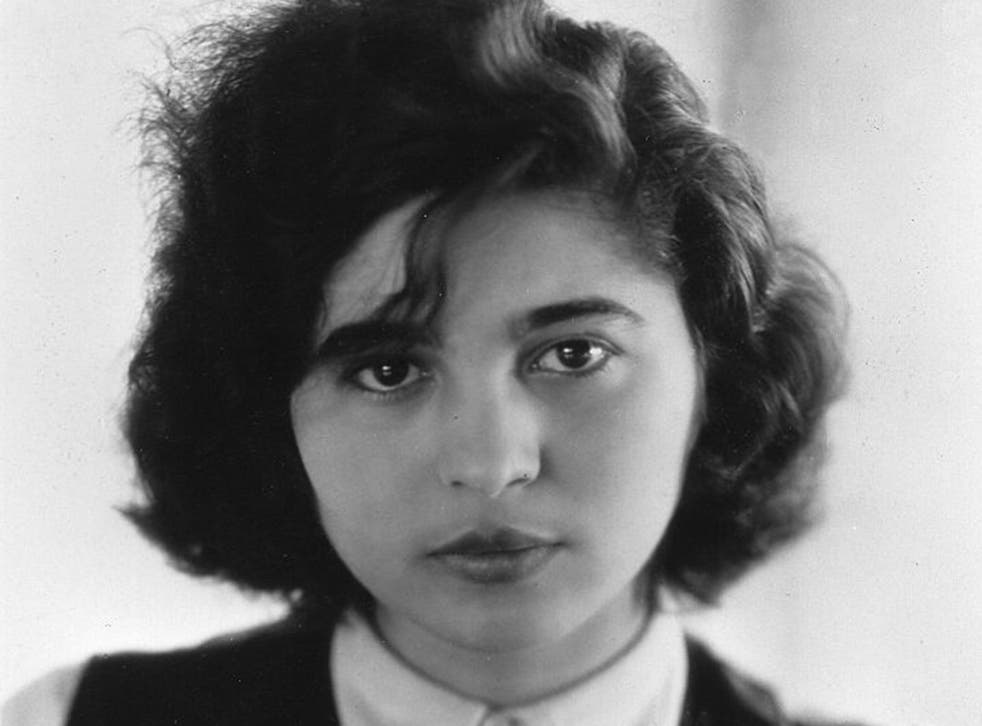 Google is celebrating the life of German-Jewish poet Mascha Kaléko with a Doodle.
On this day (16 September) in 1974, Kaléko held her final reading in Berlin's America Memorial Library after more than 40 years writing poetry.
In her Google Doodle, which is drawn by Ramona Ring, she is seen surrounded by plants. This is a reference to her poem "Das Bißchen Ruhm" ("A Little Bit of Glory"), in which she compared her fame to plants that can only be maintained with daily care.
Born in what is now southern Poland in 1907, Kaléko was named Golda Malka Aufen at birth. Her family fled the country for Germany at the outbreak of the First World War and settled in Berlin in 1918.
As a teenager, Kaléko began writing German-language poetry which was swiftly published in Berlin newspapers, helping her earn a level of fame within the city.
By the early 1930s, she was a well established figure within the capital's avant garde literary scene, publishing her first book Das Lyrische Stenogrammheft (The Lyrical Shorthand Pad) in 1933, which was quickly subjected to Nazi censorship.
Her work was best known for discussing day-to-day life in Berlin as well as exploring ever-pressing themes such as social injustice and exile.
In 1938, the year before World War II broke out, Kaléko emigrated to the US with her second husband, composer Chemjo Vinaver and their one-year-old son Steven.
She spent nearly two decades there, returning to Berlin for the first time in 1956. She would return again three years later after being honoured with the Berlin Art Prize's literature award, the Fontane Prize, only to decline it because a former Nazi and SS member was on the jury.
In 1959, Kaléko moved to Israel, where she wrote poetry until her death in 1975.
She is remembered in Berlin with a memorial plaque at her home, as well as having a street and park named after her.
Join our new commenting forum
Join thought-provoking conversations, follow other Independent readers and see their replies