Export ban placed on £9.5m Pre-Raphaelite masterpiece
'We must keep this important work in the country,' says government arts minister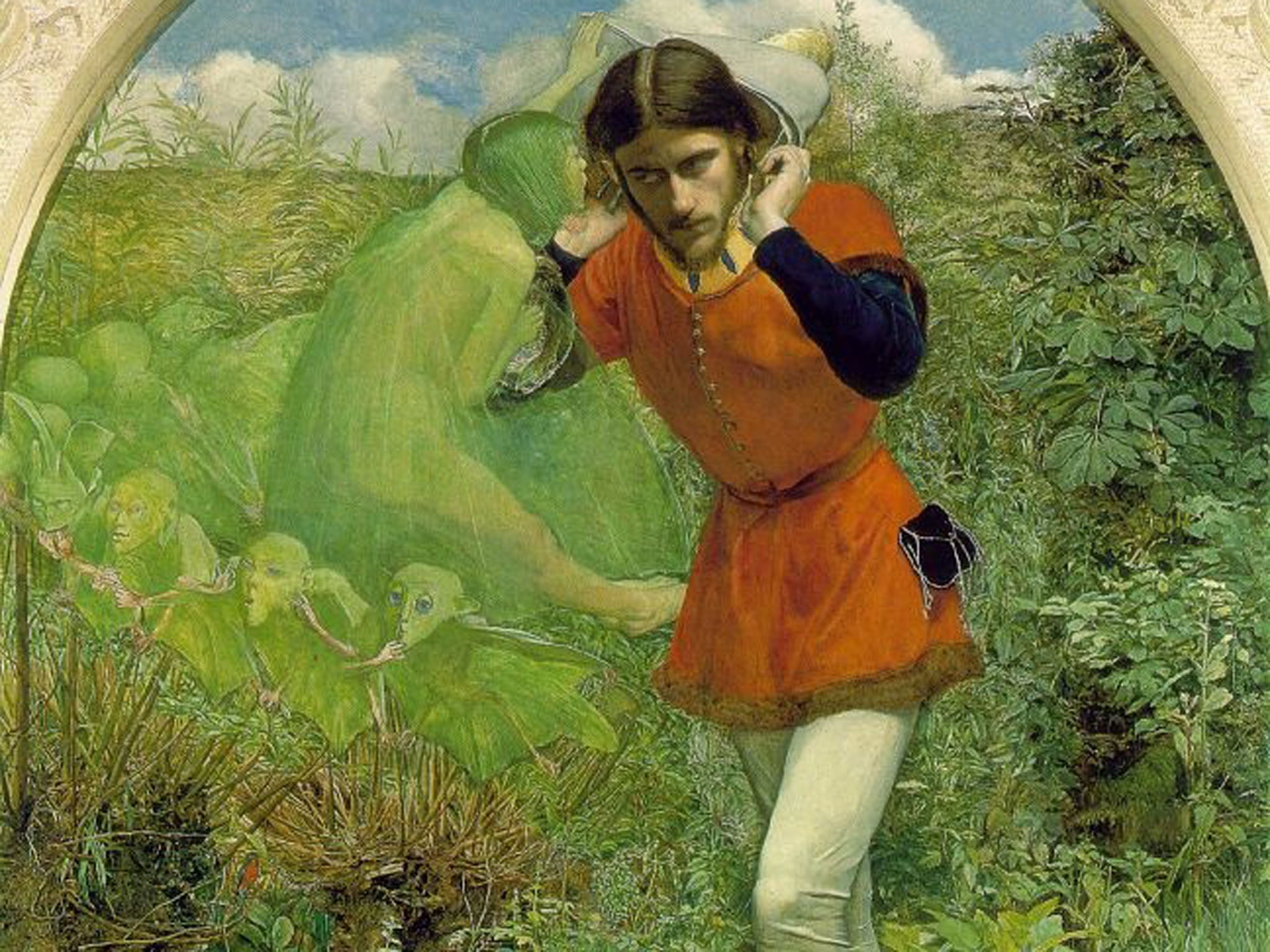 An export ban has been placed on a Pre-Raphaelite painting valued at £9.5m in a bid to keep it in the UK.
Ferdinand Lured By Ariel, an 1850 work by John Everett Millais, has been described as "a summation of everything English".
It depicts the character from William Shakespeare's The Tempest on Prospero's enchanted island after being shipwrecked in a storm. Ariel, Prospero's servant, is shown whispering in Ferdinand's ear that his father has drowned.
However, the oil painting which has been privately-owned by the Makins family since 1897, is now at risk of being taken out of the country.
Arts minister Rebecca Pow said she hoped the temporary export bar until 15 November would allow time to find a British buyer.
"Millais is one of the most famous and recognisable members of the Pre-Raphaelite Brotherhood with his work," she added. "This artistic movement is a key part of British history and this is why we must keep this important work in the country."
Ms Pow made the decision on the advice of the Reviewing Committee on the Export of Works of Art and Objects of Cultural Interest (RCEWA).
Committee member Peter Barber said: "This beautiful painting is a summation of everything English. A novel interpretation of an episode from Shakespeare, it is set in a minutely observed English garden in the summer. The more one looks, the more one sees.
"You can almost hear the singing of the birds, the fluttering of the butterflies, the rustling of the insects and smell the scent of the flowers. Such close observation was unique to the Pre-Raphaelites, one of the very few distinctively British art movements. An epitome of its type and of Englishness, I hope a British institution will find the means to keep it in this country."
Millais, one of the founders of the Pre-Raphaelite Brotherhood, was the Royal Academy's youngest ever student when he joined at the age of 11.
He went on to become one of the most celebrated and wealthiest artists of his day and was elected president of the Royal Society shortly before his death in 1896.
Potential buyers are asked to contact the RCEWA.
Join our commenting forum
Join thought-provoking conversations, follow other Independent readers and see their replies