Millions of unseen 'orphan' artworks to be put on show
Orphan Works Directive will put unseen art on show
Adam Sherwin
Wednesday 29 October 2014 01:00 Comments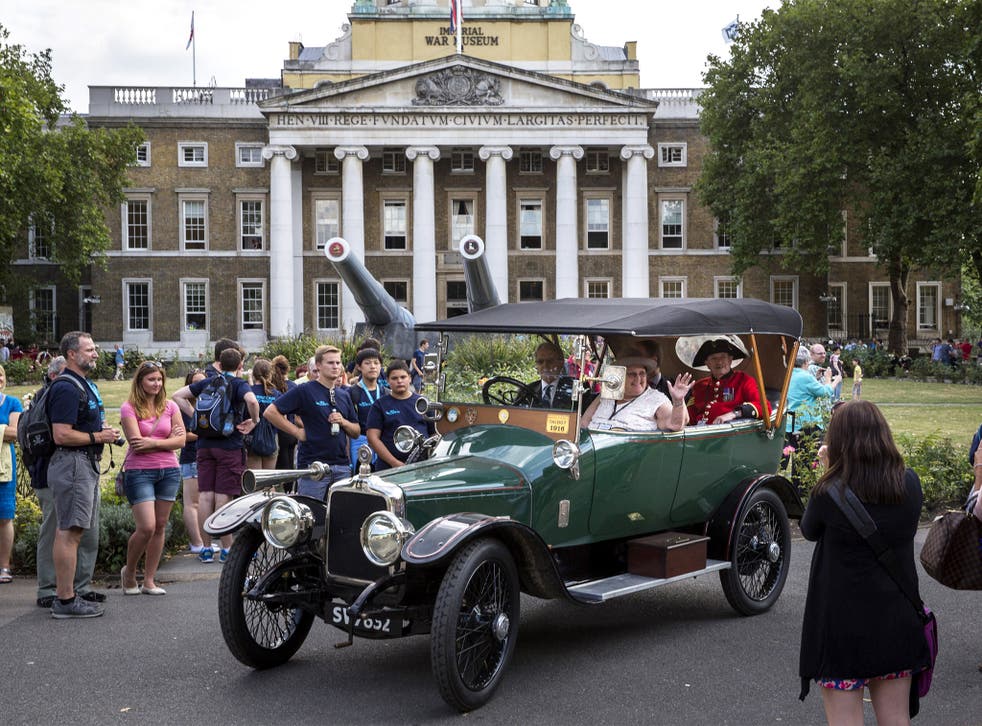 Millions of culturally valuable artistic works and historically important documents, such as wartime diaries, letters, photographs and films, are in the public domain for the first time today after a new copyright relaxation announced by ministers.
A new licensing scheme launched by the Department for Business, Innovation and Skills (BIS) is designed to give wider access to at least 91m creative works which have largely remained hidden from public view because the rights holders cannot be identified.
Under the new scheme, a licence can be granted by the Intellectual Property Office so that these works can be reproduced on websites, in books and on television without breaking the law. If rights owners do subsequently come forward they can be remunerated.
The scheme coincides with today's introduction of the EU's Orphan Works Directive, which enables cultural institutions to digitise certain "orphan works" – those where the rights holders cannot be identified or traced – and display them on their websites. Up to 50 per cent of archival records in the UK are orphan works.
The relaxation means The Tate is now legally able to digitally reproduce images of 12 paintings by the St Ives School artist Alfred Wallis, who died in 1942. Until 2012 these pictures were orphan works, as he died without any surviving family.
Another beneficiary is The Museum of the Mind, which holds a wide range of culturally valuable works created by people who worked and were treated at the Bethlem Royal Hospital, which was founded in 1247 and was the first institution in the UK to specialise in the care of the mentally ill.
Many of the works they hold were collected from patients and staff by psychiatrists interested in the therapeutic value of creative expression and the rights then transferred to the museum.
Since the creators were anonymous, or used a pseudonym, the copyright owner cannot be found. Now though, the institution can have confidence it will not be breaking the law by disseminating its archive to a wider audience.
The Imperial War Museum is among an alliance of UK museums, libraries and other bodies backing the Free Our History campaign, which is seeking to allow original letters, diaries and other important historical works to be displayed for the nation during the First World War Centenary.
Diane Lees, director general of the Imperial War Museums, said: "Many organisations want to make original unpublished works such as diaries and letters accessible to the public. Because they are still under copyright protection, they cannot do so without seeking permission from the rights holder. This is even more problematic if the rights holders are untraceable."
BIS is consulting on legislation to activate a reduction in copyright term for unpublished works and has told the museums that they can display the letters in cases currently lying empty.
Baroness Neville Rolfe, Minister for Intellectual Property said: "The UK's trailblazing orphan works licensing scheme enables access to a wider range of our culturally important works.
"The scheme has been designed to protect right holders and give them a proper return if they reappear, while ensuring that citizens and consumers will be able to access more of our country's great creations, more easily."
Naomi Korn, chair of the Libraries and Archives Copyright Alliance said: "The delay to much-needed Government reforms of copyright law limits and distorts the telling and understanding of our nation's history."
Orphan works: What's going on show
Aviation Photography at the RAF Museum
The RAF museum has photographs by possibly the best aviation photographer of his generation, Arthur Ernest Gibson. It has a signed photograph of the Red Arrows and Concorde, published by his company "Image in Industry Ltd". Gibson died in 1992 and for a long time, the Museum was unable to find his family, who would now be the rights holders. While going through the diligent search process, using the guidance issued by the Intellectual Property Office, and preparing to make an orphan works licence, application the Museum now believe they have found his family.
The Tate
The Tate owns 12 paintings by the St Ives School artist Alfred Wallis, who died in 1942. Until 2012 these pictures were orphan works, as he died without any surviving family. These works are currently on display at the Tate and in their digital archives. However, until these works came out of copyright (which was 2012, 70 years after the artist's death) there was no legal basis on which they could be digitised or copied in order to reach a wider audience. If they wanted to reproduce them they had to take a risk-based approach, but now they can take advantage of the licensing scheme.
Museum of Childhood
The Museum of Childhood has a large number of catalogues and photographs from a toy manufacturer called Lines Brothers who made rocking horses, train sets, Meccano and Scalextric. These include images of the production lines, factories, trade shows and munitions and military equipment produced during the Second World War. Lines Brothers went bankrupt in 1971, and its assets were split and sold to a range of other companies, many of which have since also been sold and divided.
A number of the photographs have a studio stamp on the reverse but a search for these studios indicated that they are no longer in operation. Effort has been made to ascertain if the studios were bought by larger photographic agencies but this has only served to rule out ownership by these larger organisations.
Maps at the National Records of Scotland
The National Records of Scotland have a collection of over 150,000 maps and plans, most of which are unpublished. The archive sometimes knows the name of the authors but often does not know when they died or who their beneficiaries might be.
The collection includes a large number of plans relating to Victorian engineering projects, such as the Forth Bridge, which were unavailable for reuse as they couldn't be copied.
Register for free to continue reading
Registration is a free and easy way to support our truly independent journalism
By registering, you will also enjoy limited access to Premium articles, exclusive newsletters, commenting, and virtual events with our leading journalists
Already have an account? sign in
Join our new commenting forum
Join thought-provoking conversations, follow other Independent readers and see their replies