Monuments Men author Robert Edsel calls for drones to protect Syrian art
Edsel said cultural treasures in Syria 'belong to all of us'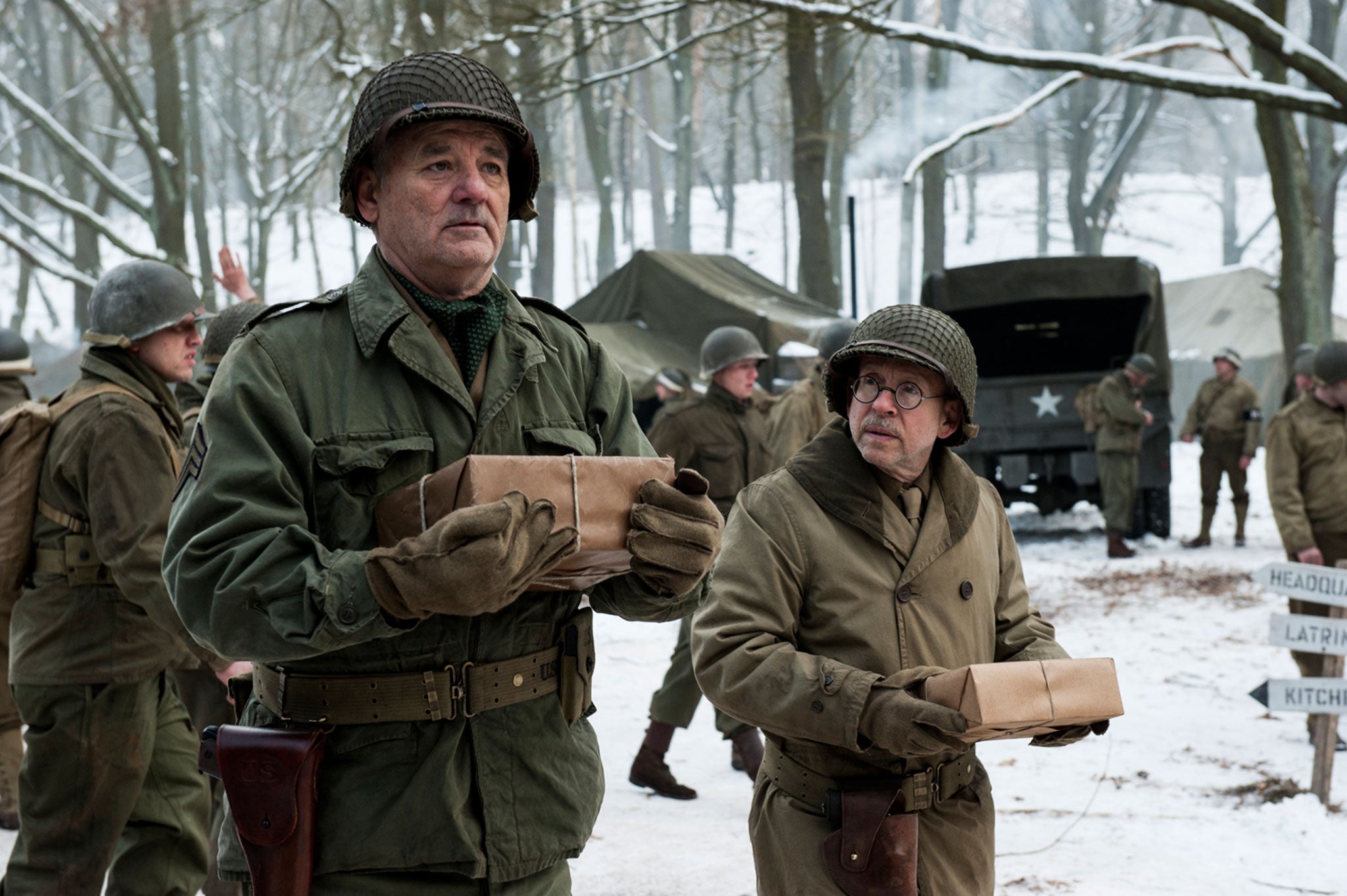 The author of The Monuments Men, the true story of an Allied squad who tracked looted treasures in the Second World War, has called on governments to send in drones to help protect cultural treasures currently under threat in Syria.
Robert Edsel, who wrote The Monuments Men: Allied Heroes, Nazi Thieves and the Greatest Treasure Hunt in History published in 2009, said world leaders had to act: "Syria presents the most immediate painful situation to watch."
Speaking at a press conference for the film adaptation of his book starring George Clooney, Matt Damon and Bill Murray, which opens this week, he said: "These things in Syria belong to all of us. They may be in a particular place but they are part of our heritage and civilisation as people of the world.
"What can we do? We're not using technology very well. We have drones that Amazon is trying to use to deliver packages," he said. " Maybe we could put cameras in those things and start taking photographs of all those bad guys... And hold people accountable and prosecute them."
While he would not advocate sending in troops to the countries to protect the treasures, he called on world leaders, and especially President Obama to "stand up and restate what President Roosevelt and General Eisenhower said in World War II. That our countries will protect and respect cultural treasures."
Beyond Syria, the author also pointed to events in Cairo last month when the city's Museum of Islamic Art was badly damaged after a bomb attack on a nearby police headquarters and the Taliban's destruction of ancient manuscripts.
While Unesco and world heritage organisations are responsible for their protection, Mr Edsel said, "the fact of the matter is, despite enormously good intentions and a lot of hard work by those people, it's not getting the job done".
Regarding the cultural treasures, they "did not survive by accident. The people who came before us risked their lives to preserve them for future generations. That's a responsibility we all have to somehow get engaged and do a better job."
The news conference was attended by Harry Ettlinger, one of the surviving monuments men. He said: "Art needs to be around us to make life more meaningful, more enjoyable. We would not like life with white walls around it."
---
Join our commenting forum
Join thought-provoking conversations, follow other Independent readers and see their replies