Much-loved Picasso to leave UK for ever
New overseas owner of 'Child with a Dove' is free to take it home as soon as Courtauld show ends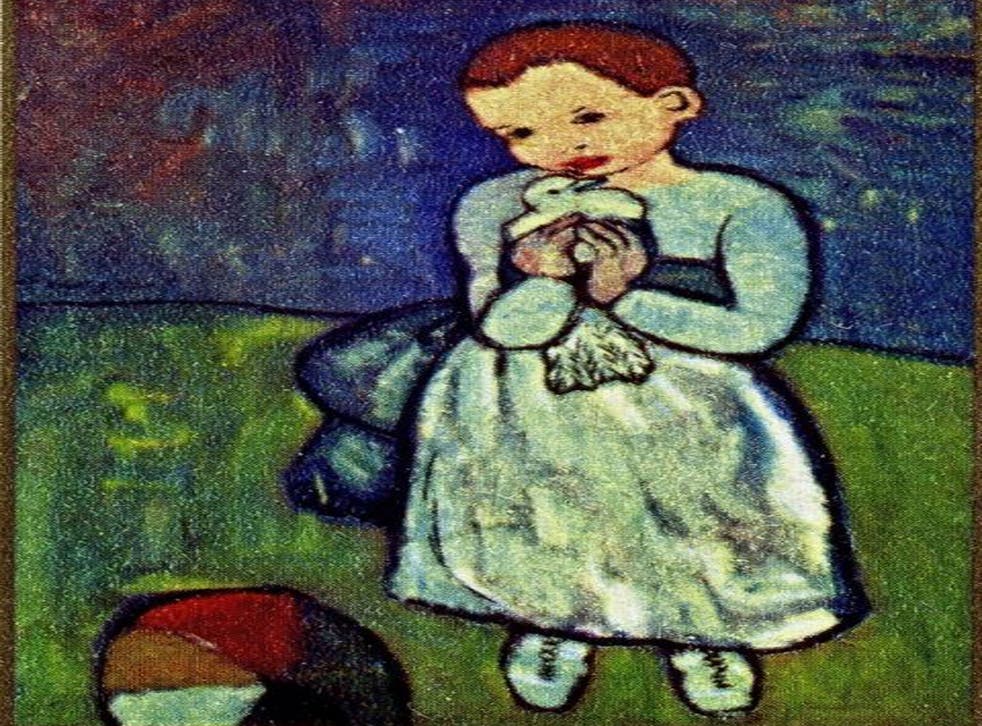 One of the most recognised and loved pictures in all modern art is likely to disappear from public view in Britain for ever, when Picasso's Child with a Dove heads overseas to its new private owner.
The picture, painted in 1901, was valued at around £50m and sold last year at Christie's by the Aberconway family. Depicting a small girl cradling a bird, the painting has become an emblem of peace, and marks the beginning of Picasso's innovative Blue Period. It was bought in 1928 by the textile magnate, art collector and benefactor Samuel Courtauld, who loved it so much that he kept it in his bedroom.
Child with a Dove, currently at the Courtauld Gallery in London, has been on long loan to major public collections since the 1970s, but its anonymous new owner is not obliged to put it on show. A temporary export bar lapsed in December, leaving the buyer free to take the work abroad, although it was agreed that the painting be lent first to a Courtauld show, until 26 May.
Dr Barnaby Wright, curator of the exhibition, Becoming Picasso: Paris 1901, revealed that the picture was painted straight over an earlier work by the artist who, at 19, was an impoverished new arrival on the Paris art scene, re-using expensive canvases.
Attempts failed last year to raise the funds to keep the work in Britain, despite expert advice to Arts Council England that Picasso was poorly represented in British collections, which were slow to recognise the artist. The National Gallery was busy finding £50m to buy Titian's Diana and Callisto from the Duke of Sutherland.
Alan Yentob, creative director at the BBC, said: "With arts cuts the way they are, it's going to be increasingly difficult. [The Picasso leaving the country] is, of course, a catastrophic loss. [But] it's about being realistic: work is going to leave."
Brian Sewell, art critic of the London Evening Standard, took a more robust view: "It's absolute twaddle to think that art should be 'owned' by the public. [Child with a Dove is] widely rumoured to have been sold to Qatar, where they're opening a new museum, in which case, it will still be available to the public, just a different public."
Register for free to continue reading
Registration is a free and easy way to support our truly independent journalism
By registering, you will also enjoy limited access to Premium articles, exclusive newsletters, commenting, and virtual events with our leading journalists
Already have an account? sign in
Register for free to continue reading
Registration is a free and easy way to support our truly independent journalism
By registering, you will also enjoy limited access to Premium articles, exclusive newsletters, commenting, and virtual events with our leading journalists
Already have an account? sign in
Join our new commenting forum
Join thought-provoking conversations, follow other Independent readers and see their replies