Municipal art: Jesus Christ, that mural is enormous! Breakdancing Messiah takes Bristol by storm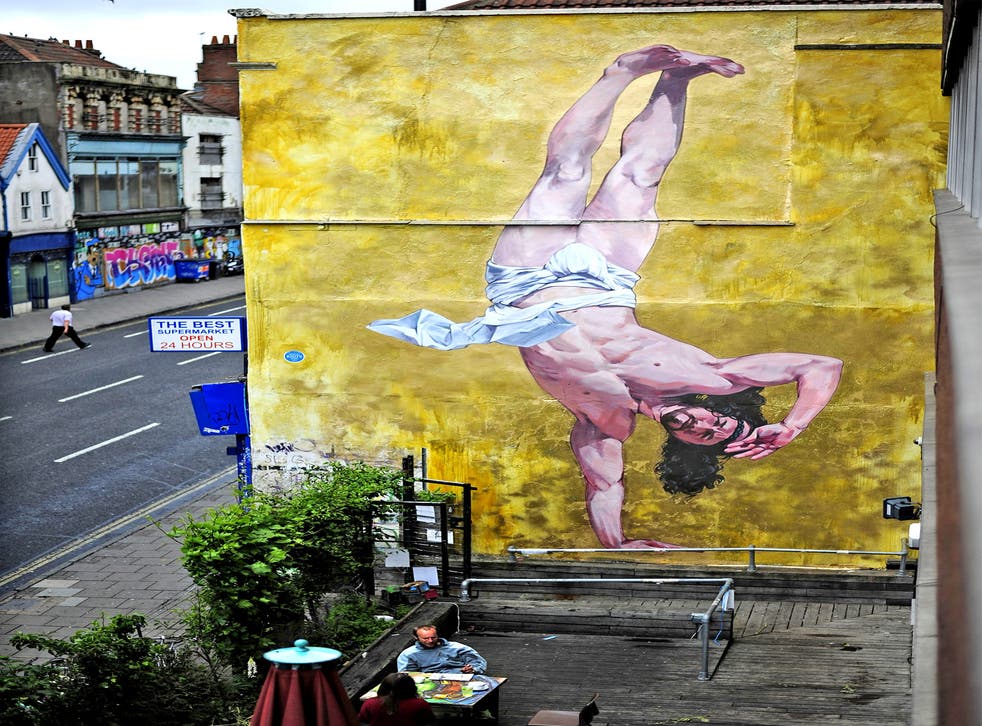 The city of Bristol boasts a striking new landmark after the unveiling of a giant mural depicting a breakdancing Jesus Christ.
Painted by the artist Cosmo Sarson, the 28ft image is officially inspired by an event dating back to 2004, when breakdancers performed for a visibly impressed Pope John Paul II in the Vatican – although there is no specific evidence that he actually declared: "I want a giant breakdancing Jesus in the West Country."
Sarson's work will remain on a wall in the Stoke's Croft area for two years, opposite local hero Banksy's famous creation, Mild Mild West.
"Breakdancing is all very well, but I still reckon Jesus walking on water edges it," pointed out one local.
Register for free to continue reading
Registration is a free and easy way to support our truly independent journalism
By registering, you will also enjoy limited access to Premium articles, exclusive newsletters, commenting, and virtual events with our leading journalists
Already have an account? sign in
Register for free to continue reading
Registration is a free and easy way to support our truly independent journalism
By registering, you will also enjoy limited access to Premium articles, exclusive newsletters, commenting, and virtual events with our leading journalists
Already have an account? sign in
Join our new commenting forum
Join thought-provoking conversations, follow other Independent readers and see their replies