Naked artist left dangling from tree by foot wins prize for performance piece
Hilde Krohn Huse was left hanging upside down for three and a half hours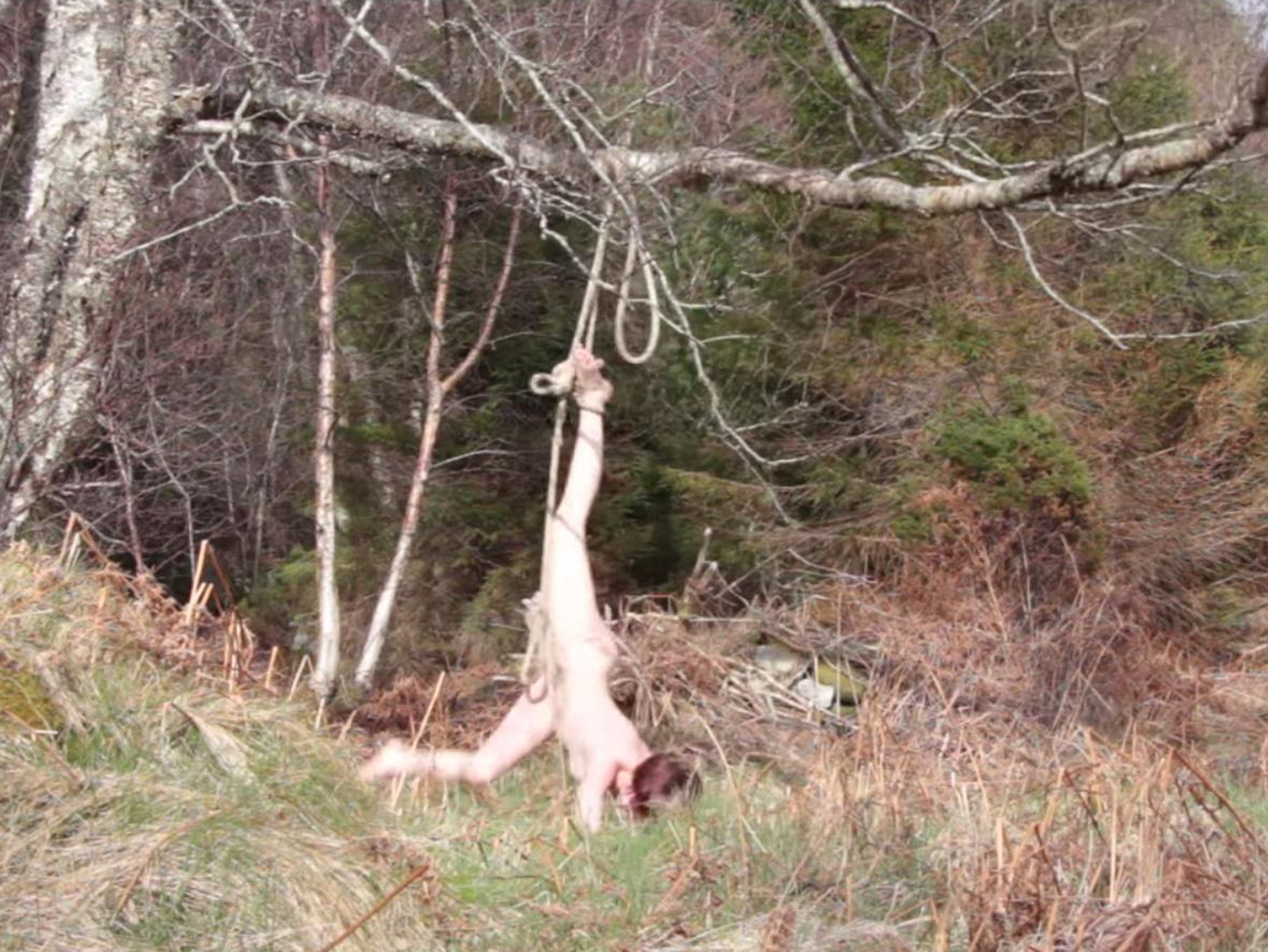 An artist whose naked stunt left her hanging upside down from a tree by her foot has won a prize for her video performance piece.
Hilde Krohn Huse, a Norwegian-born British art school graduate, has been recognised for her 11 minute video "Hanging in the Woods" after being shortlisted for the Bloomberg New Contemporaries prize.
The video sees the 26-year-old successfully climb onto a tree trunk naked using two pieces of rope. When trying to climb down from the trunk she is then left dangling by a noose around her foot.
The artist said she was stuck for so long her camera battery went flat and she was only rescued when cries of help were eventually heard by a friend.
But the stunt was an intentional part of the artwork, according to Huse. Explaining the piece, she wrote: "The viewer can witness the breakdown between performance and reality as the indented performance goes wrong and the performer is stuck hanging from the tree without being able to free herself or any visible means of help or escape."
Huse, who graduated from the Slade School of Fine Art last year, appears to have been enjoying the reaction her video has received, writing on Twitter that the video is back on YouTube after being removed for "gratuitous content".
She said she hoped the video would make viewers feel "uncomfortable".
"I hope they feel uncomfortable. That sounds horrible, wishing my audience discomfort, but it's not that pleasant a film, when made to watch," she told Get Surrey.
The artist's video will go on show in the UK-wide exhibition of New Contemporaries, which features work from 37 fine art graduates.
New Contemporaries launches in Nottingham on 18 September and will tour the country from then.
Join our commenting forum
Join thought-provoking conversations, follow other Independent readers and see their replies