National Gallery director Nicholas Penny booed by staff over privatisation
Dr Penny has presided over the most successful period in the gallery's history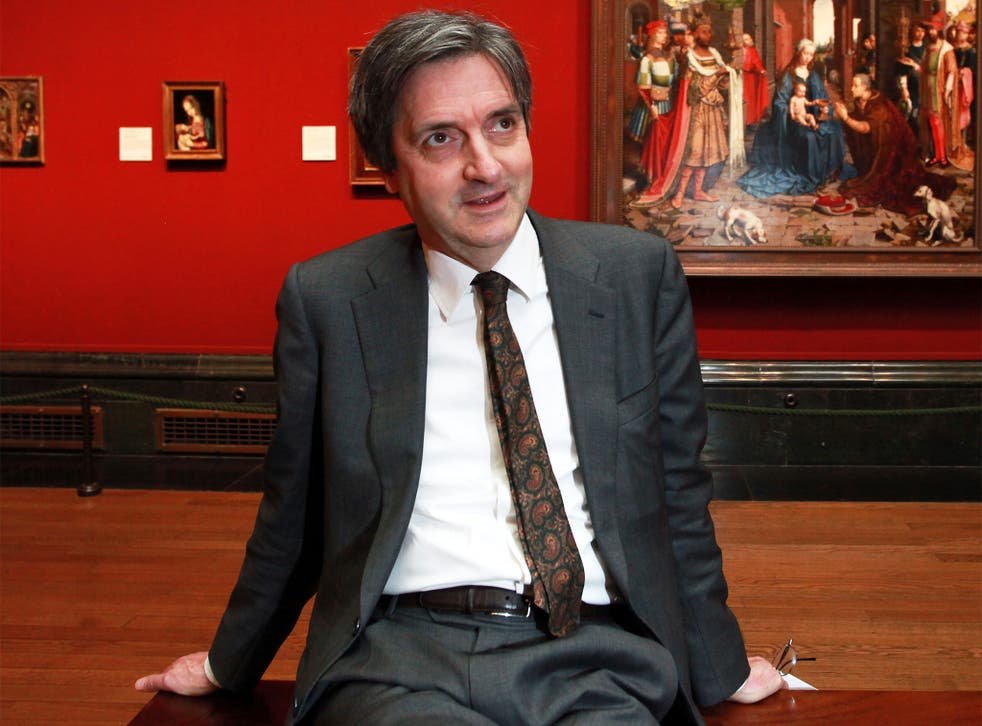 Outgoing National Gallery director Nicholas Penny has become so unpopular with employees over his privatisation plans that he was booed at a recent staff meeting, The Independent can reveal.
Dr Penny has presided over the most successful period in the gallery's history, but his legacy risks being tainted by an increasingly bitter dispute over plans to privatise visitor services.
An unprecedented five-day strike over the proposals began yesterday, with employees protesting outside the gallery on Trafalgar Square in central London. The gallery was forced to shut some rooms and cancel educational events.
Dr Penny's many achievements – including hitting six million annual visitors and overseeing the acquisition of two Titian masterpieces – now risk being overshadowed. Sources say that management's relationship with staff has deteriorated to the point where Dr Penny was heckled and booed during a meeting to discuss transferring visitor services roles to a private firms.
One member of staff, who asked not to be identified, said: "He is not a popular figure among the gallery staff. If you want to start talking about his legacy, well a load of senior managers have left in the past year and 400 of his staff are going to be privatised. Now there's a five-day strike so it's clearly not going well. It's bizarre that a new director who is about to be announced at any time won't have any say on this plan at all. This is about the future of the gallery."
The ballot to strike organised by the Public and Commercial Services union (PCS), was nine to one in favour on a 62 per cent turnout. More than 38,000 people have signed an online petition against the move and 52 MPs have put their name on an early day motion. The move would affect two-thirds of the National Gallery's 600 staff members.
The gallery said: "The trustees recognised the need to modernise the public services offered at the National Gallery and Nicholas Penny has instigated a programme to deliver an enhanced service to our six million annual visitors for many years to come. Modernisation programmes are not always popular among staff."
Join our new commenting forum
Join thought-provoking conversations, follow other Independent readers and see their replies