New Banksy art 'Mobile Lovers' removed with crowbar, hoarded in youth club
New 'owner' of art work hopes to sell it for a fortune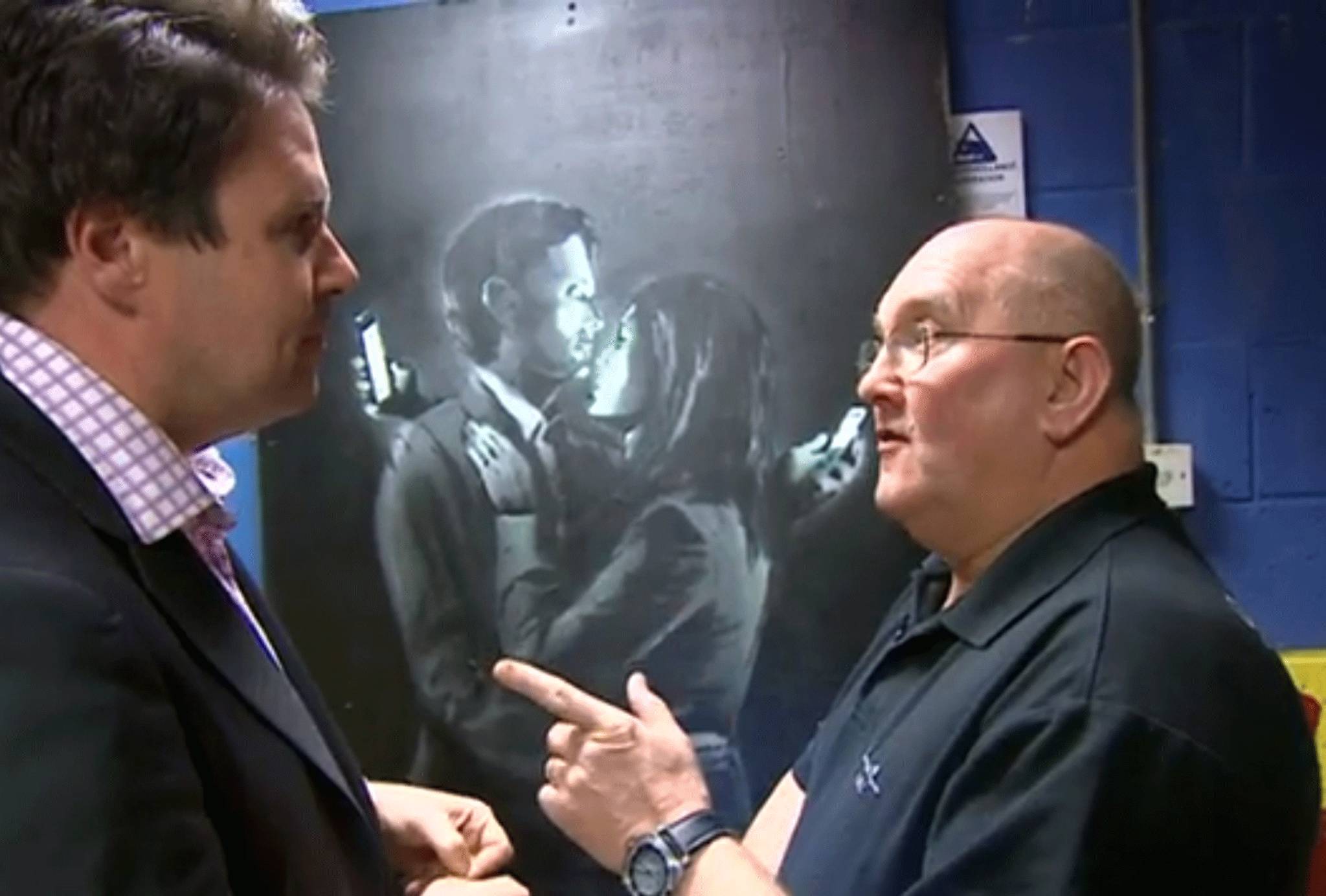 Banksy's latest official artwork, being dubbed 'Mobile Lovers', has been prized off a Bristol wall by an opportunistic local with a crowbar.
Broad Plain Boys Club manager Dennis Stinchcombe removed the image of a man and a woman distracted by their smartphones from Clement Street, believed to be on plywood, and hopes to sell it for hundreds of thousands of pounds.
The boys club is now the unlikely gallery for the artwork (it's hanging right next to the toilets), with Stinchcombe planning to use the money to save the venue from closure.
"I think it's almost like a gift from out the sky, it really is amazing," he told the BBC.
"But is it yours to sell?" reporter Jon Kay shot back.
"I think Banksy's give it to us as a gift (sic), yes, It's left out there for somebody to do something with, and I think I'm doing something with it."
"Is it your wall?" Kay added.
"It's a wall," Stinchcombe replied.
Banksy's New York residency
Show all 14
Banksy, who posted an image of the mural on his website on Monday, was allegedly picked up on the club's CCTV cameras (screen grab above), which ironically was set up to deter graffiti artists.
Join our commenting forum
Join thought-provoking conversations, follow other Independent readers and see their replies