New Banksy 'Girl with the Pierced Eardrum' appears in Bristol – and it's already been defaced
'Girl with the Pierced Eardrum' is a parody of Vermeer's famous 'Girl with a Pearl Earring'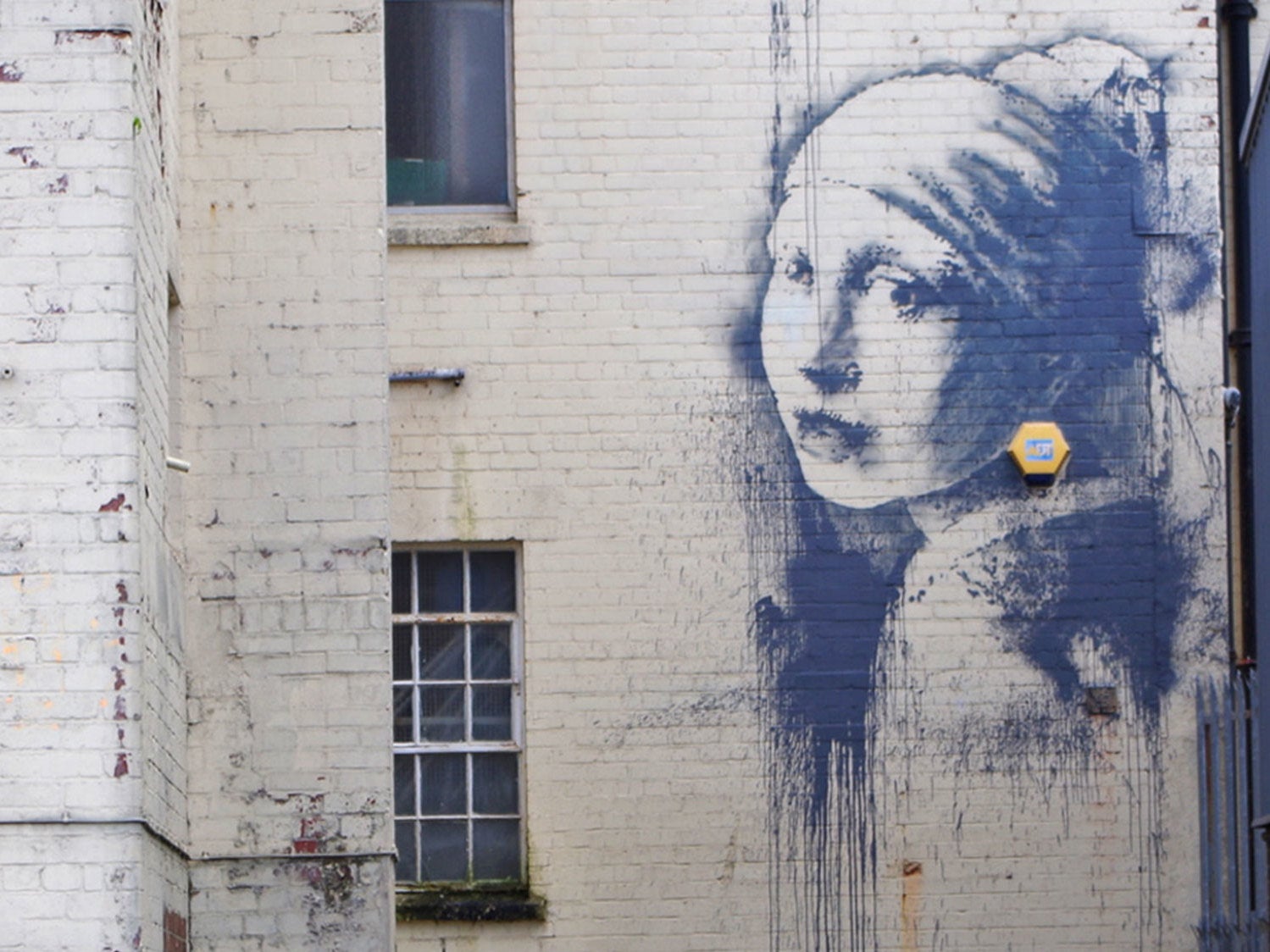 A new work by Banksy called "Girl with a Pierced Eardrum" has appeared on a wall in his home city of Bristol - and it has already been defaced.
It parodies the famous "Girl with a Pearl Earring" by Johannes Vermeer, replacing the earring with an alarm box fixed to the wall.
The street artist chose Hanover Place, near the city's docks, for the work but it appeared to have been vandalised by Tuesday morning with a splatter of dark paint.
A photo of it appeared on his website on Monday as a hoax story about him being arrested was circulating.
Published by satirical US website National Report, the article claimed Banksy's identity had finally been revealed by the Metropolitan Police, holding him "on charges of vandalism, conspiracy, racketeering and counterfeiting".
"The Banksy arrest is a hoax," his publicist, Jo Brooks, told The Independent.
Former Conservative MP Louise Mensch was one of those duped on the internet, complaining to the Met on Twitter.
Banksy's New York residency
Show all 14
Banksy's previous work in Bristol, "Mobile Lovers", appeared in a doorway in April and caused controversy when a row broke out about ownership between the youth club whose door it was painted on and the council.
He made a rare intervention in the dispute, telling the head of Broad Plain Boys' Club he could use it to raise money.
It was later sold to a private collector for £403,000, which will be used to keep the club open.
Join our commenting forum
Join thought-provoking conversations, follow other Independent readers and see their replies