Nick Lord claims Portrait Artist of the Year award... and a chance to paint Booker Prize winning author Hilary Mantel
The 25-year-old was nearly disqualified from the competition after realising the day before the application deadline that his entry was the wrong size
Nick Clark
Tuesday 10 December 2013 22:46 Comments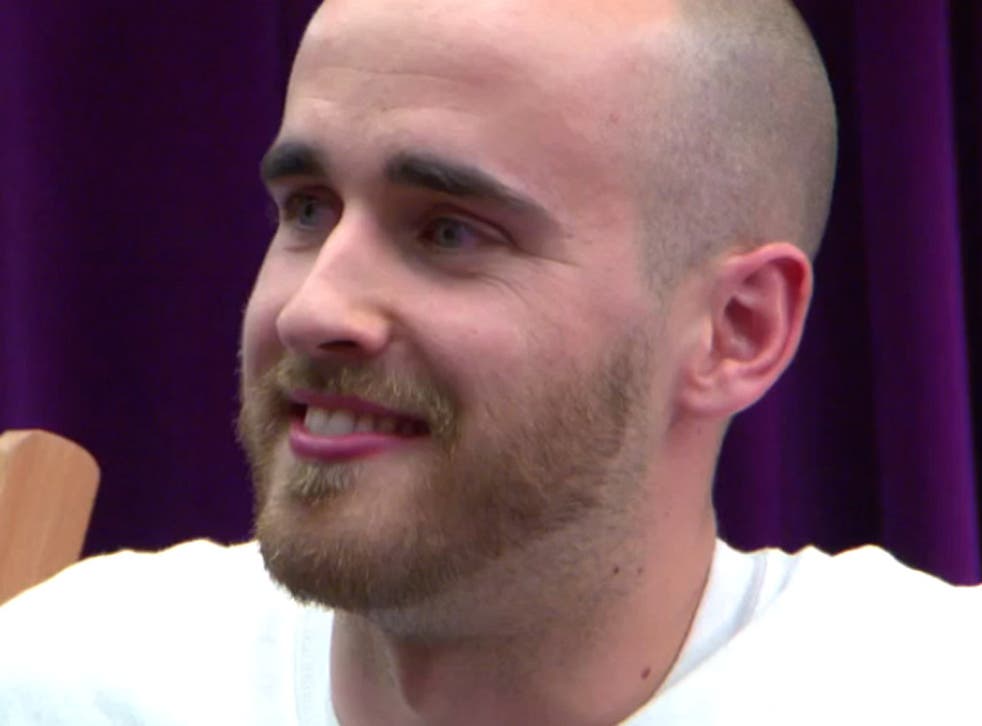 A 25-year-old artist who earns money painting model trains has beaten 1,800 rivals to win a national portrait competition, which will see his new commission of Booker Prize winner Hilary Mantel hang in the British Library.
Nick Lord was named Sky Arts Portrait Artist of the Year, which comes with a £10,000 cheque, a year's supply of art materials and the commission to paint Mantel.
Yet he was nearly disqualified from the competition before he started. He realised the day before the application deadline that his entry was the wrong size; he had to stay up all night painting a new work.
"It hasn't really sunk in that I won. When I see the painting of Hilary hanging in the British Library I think it will sink in," the artist said. The finished work will be the only portrait featuring a living author on display in the institution.
Lord has so far only done preliminary sketches of the Wolf Hall author. "I've met her twice; it was just getting to know her and what she wants out of the painting. She is so lovely, I could have sat there and listened to her all day," he said.
The artist, who was born and raised in Cardiff, is still painting model trains for his father's business.
"I've got a couple of orders for trains before Christmas, I really enjoy it," he said, before joking: "Now that I've got a picture hanging in the National Portrait Gallery I think my dad will want me to sign the trains so he can bump up the price."
Lord, who listens to hip hop on his headphones while painting, said the "turning point" was during his GCSE when he was able to experiment, and sparked a love of drawing human anatomy.
He went on to do a foundation course in Glamorgan College of Art and Design, before graduating with first class honours in fine art from Kingston University in 2011.
Lord cites artists including Lucian Freud, Conor Harrington, Jenny Saville and Egon Schiele as among his influences. He has made work that covered the student demonstrations in London, as well as painting some unusual pieces, including a pregnant Kate Middleton in a state of undress
Winning the competition followed a 10 month search for the portrait painter of the year, with Lord painting subjects including Welsh rugby player Gavin Henson, model Sophie Dahl and Lance Corporal Johnson Beharry, who was awarded the Victoria Cross.
The prize was judged at the National Portrait Gallery. Director Sandy Nairne called the portrait of Lance Corporal Beharry "magnificent, bold and accomplished".
Lord is excited about making a living as an artist in Cardiff. "There is a good arts scene," he said. "It's completely different to London as it's smaller, but there are lots of things going on. It feels like things are about to explode; it's exciting."
Register for free to continue reading
Registration is a free and easy way to support our truly independent journalism
By registering, you will also enjoy limited access to Premium articles, exclusive newsletters, commenting, and virtual events with our leading journalists
Already have an account? sign in
Join our new commenting forum
Join thought-provoking conversations, follow other Independent readers and see their replies