Pablo Picasso hidden portrait found beneath famous painting 'The Blue Room'
Art experts have unearthed an unknown artwork using infrared technology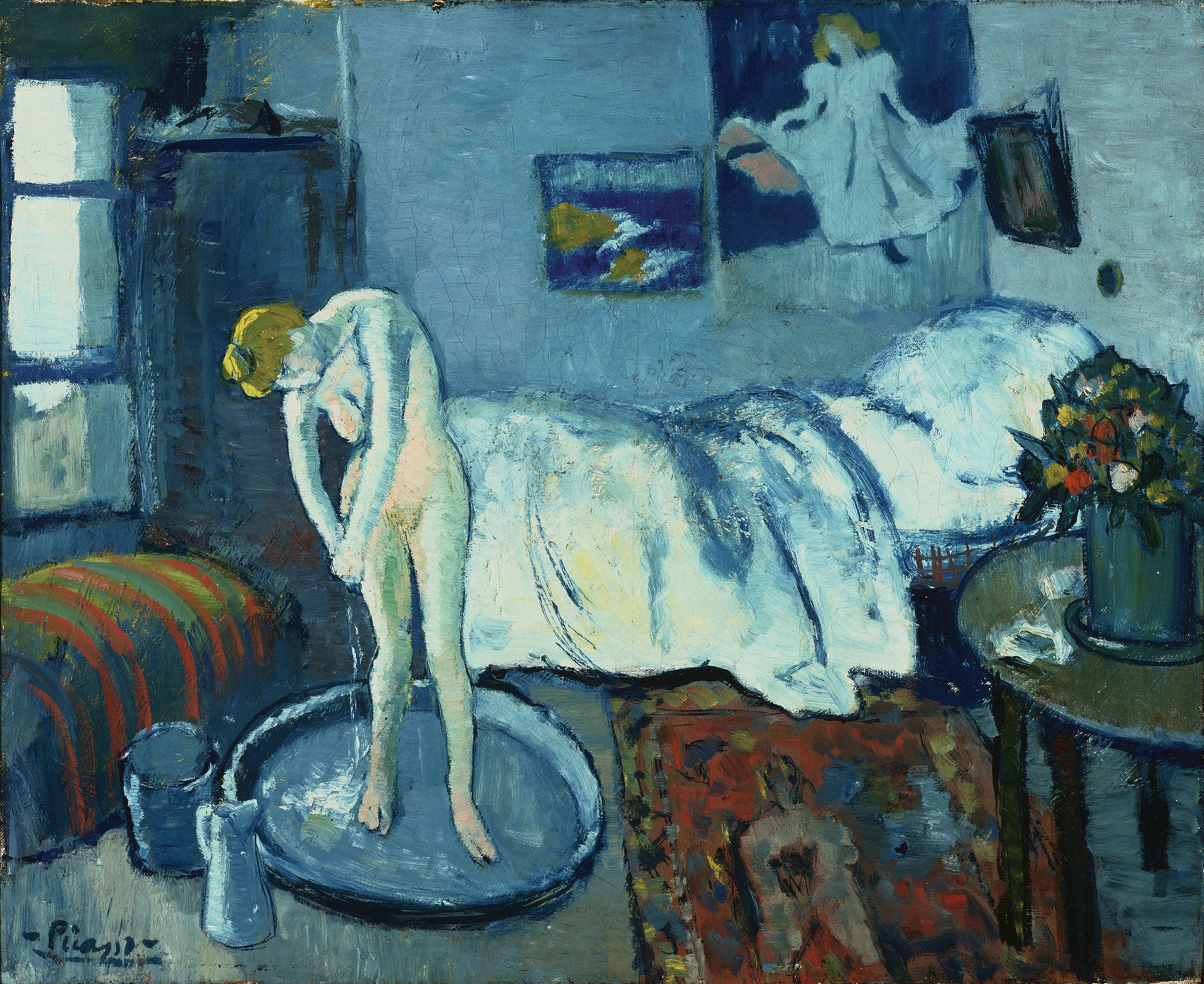 A hidden portrait has been unearthed beneath Pablo Picasso's masterpiece "The Blue Room".
Art experts using infrared technology on the painting revealed a man wearing a jacket, bow tie and rings and resting his bearded face on his hand.
Scientists have confirmed that the artwork was created just before "The Blue Room" during the Spanish painter's early 1900s 'blue period', in which he focused on monochromatic paintings in blue shades.
"It was one of those moments that really makes what you do special," said Patricia Favero, conservator at the Phillips Collection.
It remains unknown who the mystery man in the 'lost' painting is but specialists are "still working on answering that question". The possibility of a self-portrait has been ruled out, with Paris art dealer Ambrose Villard one contender.
The existence of another painting below the surface of "The Blue Room" was first suspected in 1954 when conservators noticed that brushstrokes did not match the composition.
A "fuzzy image" was revealed in the 1990s and details became clearer with advanced technology in 2008, when the painting of a woman bathing in Picasso's studio was turned on its side.
Research is continuing with the aim of identifying the colours of the portrait and recreating a digital image of it.
Experts are unsurprised that Picasso re-used his canvas. Curator Susan Behrends Frank told AP that the artist "could not afford to acquire new canvasses every time he had an idea that he wanted to pursue".
"He worked sometimes on cardboard because canvas as so much more expensive," she said. "When he had an idea, you know, he just had to get it down and realise it."
Join our commenting forum
Join thought-provoking conversations, follow other Independent readers and see their replies