Paedophile artist's photographs and paintings must be destroyed, judge rules
Graham Ovenden had been controversial for decades prior to his conviction on six counts of indecency with a child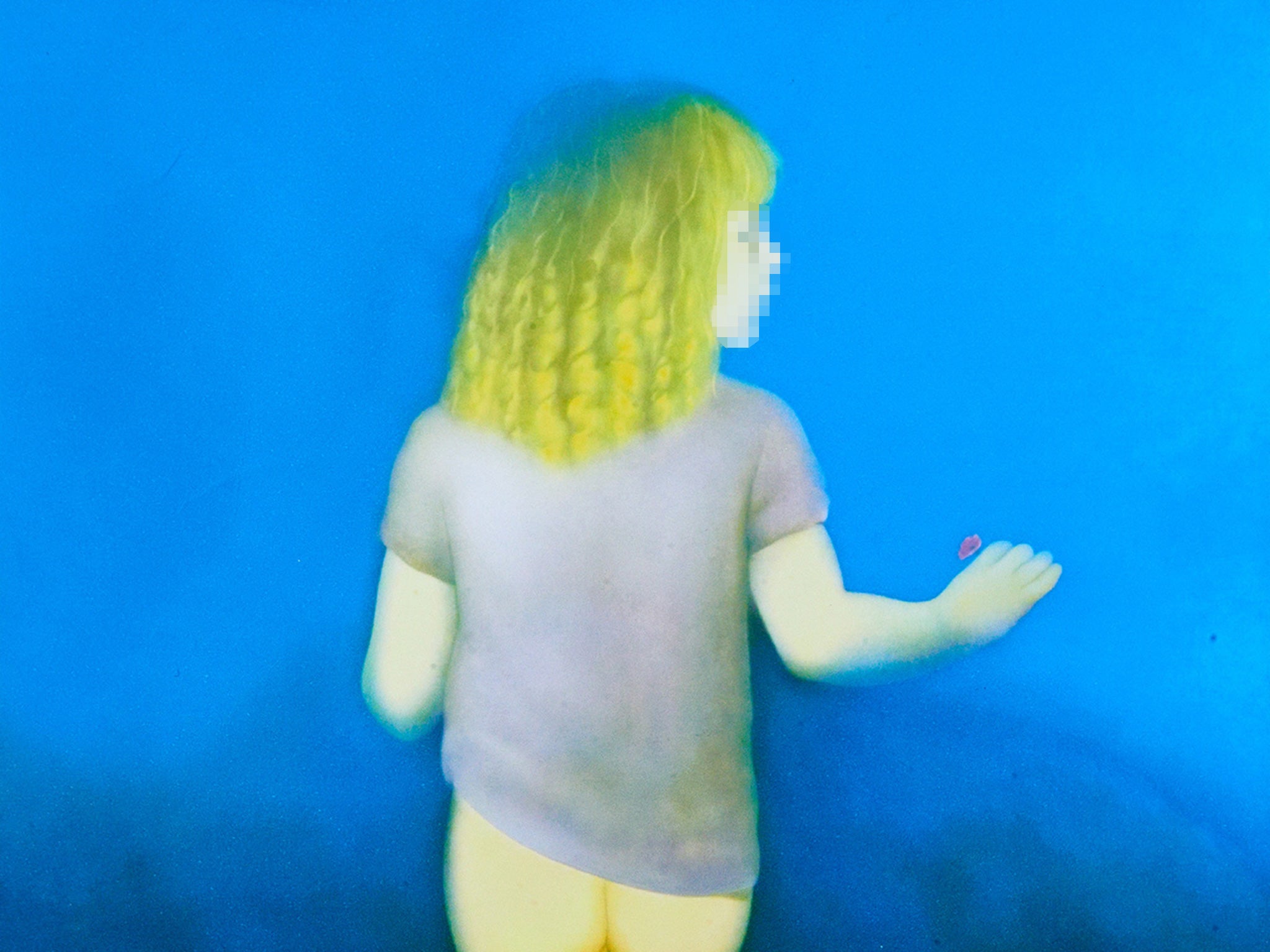 Where does art end and obscenity begin – and when is it acceptable for the law to order that paintings and photos be destroyed by the state?
Those were the questions facing a judge in the functional surroundings of a London magistrates' court.
District Judge Elizabeth Roscoe found herself ruling on the indecency or otherwise of hundreds of photographs and paintings belonging to the artist Graham Ovenden, who was jailed for two years in 2013 for sexual abuse offences.
Before his conviction on six counts of indecency with a child, Ovenden, 72, had been controversial for decades because of his paintings and photographs of naked or semi-naked young girls.
Some people had previously sought to defend him, including, reportedly, some of his former child subjects and the artist David Hockney who, in the early 1990s, is said to have written: "The idea that children naked are not beautiful seems to me hideous."
But in court 1 of Hammersmith Magistrates' Court, Judge Roscoe ruled that scores of Ovenden's photos were indecent and should be destroyed.
The images earmarked for destruction included a 1964 photograph of a girl that Ovenden claimed to have given to the artist Sir Peter Blake, who supposedly used it for the model of his 1969 Shakespeare-inspired painting Puck, Peasebottom, Cobweb and Mustard Seed.
"Unfortunately," Judge Roscoe told the court, "I am going to invite the wrath of the art world because in my view they are indecent."
Ovenden also claimed that the judge had ruled that 40 photographs by the 19th-century French artist Pierre Louys were indecent, while sparing a painting of a paddling, half-naked girl, which he claimed had been "personally commissioned" by Diana, Princess of Wales, to be auctioned for charity.
Outside the court, Ovenden described the forfeiture hearing, brought by the Metropolitan Police under Section 5 of the Protection of Children Act 1978, as "a complete farce".
Culture news in pictures
Show all 33
Appearing unrepentant about his child abuse convictions, and insisting he was the "completely innocent" victim of a witchhunt, he added: "I am a famous artist. I am an equally famous photographer, and they are destroying material which has been in the public domain for over 40 years."
Showing The Independent a Pierre Louys photograph of what appeared to be a pubescent girl with her breasts and genitals exposed, he said: "That photograph of a Victorian child prostitute has been in exhibitions all over the country. And I bought the Pierre Louys photos from Sotheby's in 1978 or 1979."
In court, after the judge had ruled against the Pierre Louys pictures, Ovenden told her: "These are very very famous. For the reputation of the British police, you really shouldn't be doing that."
Representing himself, the artist told Judge Roscoe: "You are in a very unfair position, if I may say so, because many people think ... like [the author] Laurie Lee, who wrote in one of my books, 'These are among the finest images created.' "
Seemingly unmoved, Judge Roscoe pressed on. "Some of the poses," she said in her judgment, "appear to be sexually provocative. Some, whether overtly or not, evoke poses by adult women that are intended to be sexually alluring."
She also stressed: "I am no judge of art or artistic merit. I am assessing the images upon the basis of the recognised standards of propriety that exist today."
Appearing to disagree with "Mr Ovenden's contention that the images are legitimate art, and that their artistic merit invests them with a sort of immunity from indecency", she said: "I have very little doubt that sexual gratification is, at the very least, part of Mr Ovenden's reasons for making these images."
Giving Ovenden 21 days to appeal before the images were destroyed, she added in a blunt summary: "The collection of photos appears to me to disclose an obsession with naked girls."