Penas Ciudad Barrios: A photographer went into an El Salvador prison so dangerous even the guards stay outside
Inmates run their own bakery and hospital
Christopher Hooton
Monday 07 September 2015 14:01 Comments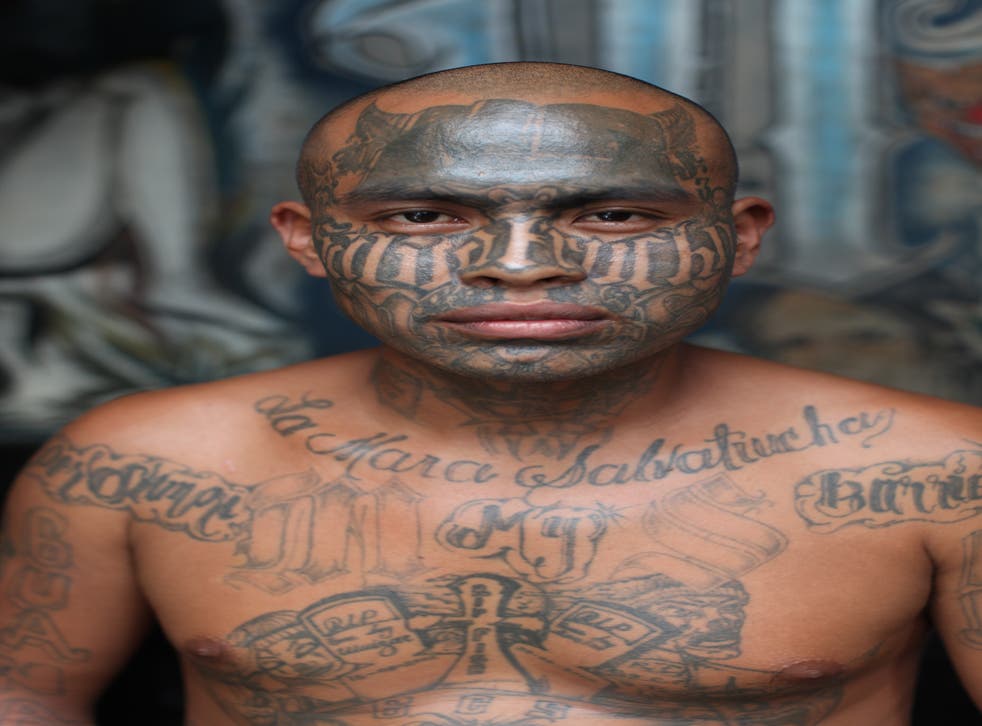 The Mara Salvatrucha gang are so feared in El Salvador, with a reputation for merciless revenge and cruel retribution, that they've been allowed to run their own prison.
"Penas Ciudad Barrios is a maximum security prison for members of the Mara Salvatrucha Gang, or MS, in the South of El Salvador," London- based photographer Adam Hinton explained, who was brave enough to go into the compound to take portraits of some of the inmates.
"It was built for 800 inmates and now houses over 2500. The prison is practically run internally by the gang who have organised a bakery, basic rehabilitation and are even left to run the hospital.
"As you enter the prison you soon realise that there are no guards around. They only stay on the outside and let the gang run the joint, which they do very well given the conditions. "
The MS gang members are heavily-tattooed, their bodies telling stories of their crimes and declaring their allegiances through gang-markings such as the 'devil's horns', which MS appropriated from heavy metal.
"The men stand around aimless with nothing to do except kill what seem like an infinity of minutes, hours and days," Hinton added.
"The vast majority of the inmates are from the Barrios or slums. In El Salvador this is a place without hope or opportunity and the gang is the only real option. If the authorities catch you this is the place they literally dump you and forget about you - every inmate is made to feel just like that."
Given so many leaders of MS are incarcerated in Penas Ciudad Barrios, it often serves as a focal point for ongoing negotiations between MS and rival B 18 gang, which currently have a truce.
You can see more of Adam's work on his website, and the complete set of prison photographs have been collected in a book called 'MS-13'.
Register for free to continue reading
Registration is a free and easy way to support our truly independent journalism
By registering, you will also enjoy limited access to Premium articles, exclusive newsletters, commenting, and virtual events with our leading journalists
Already have an account? sign in
Join our new commenting forum
Join thought-provoking conversations, follow other Independent readers and see their replies