Proof that anyone can make modern art? Tate Modern lets visitors display their own digital masterpieces
Gallery opens 'digital drawing bar', but rude drawings will be censored
Nick Clark
Thursday 19 September 2013 17:31 Comments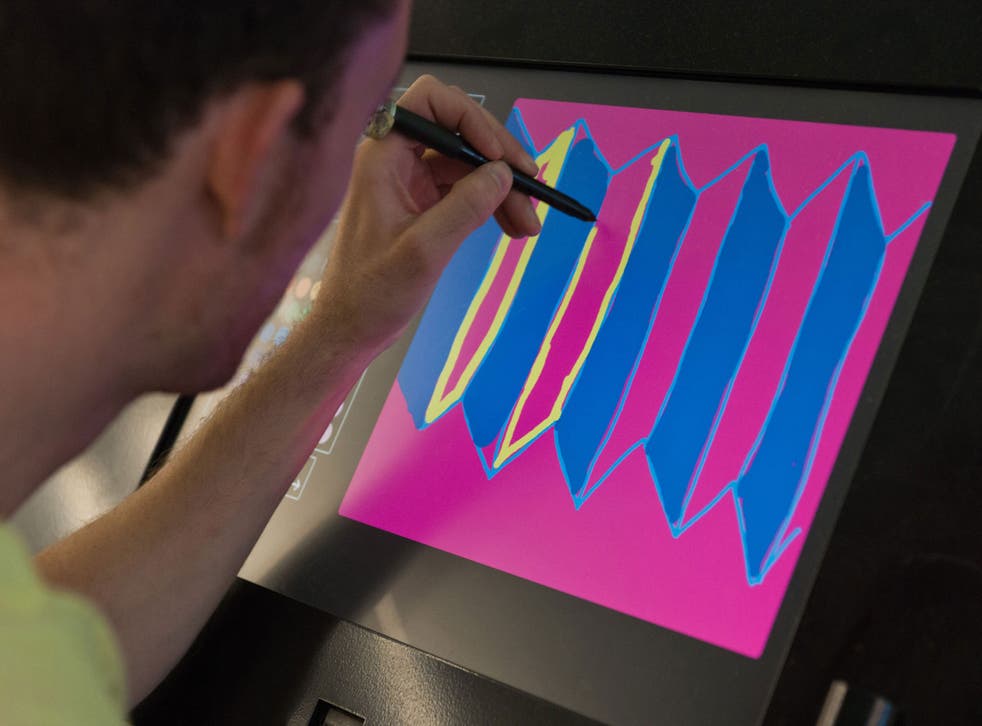 Visitors to Tate Modern will have a chance to display their work just yards from masterpieces by some of the biggest names in the art world, although only for a matter of minutes.
As part of a move to expand its digital operations, the gallery has installed a "digital drawing bar" which opened yesterday. Anyone can create a work on the touch-screen monitors provided, and the end result will then be projected on a large scale on a number of the 75 screens above.
The Drawing Bar work will not be filtered, although when asked what would happen should "cartoon penises" appear on the big screen, Tate responded: "There will be a system to deal with them. It will no doubt happen, but we want the magic of people creating and seeing the work straight up on the wall."
Gayle Chong Kwan, an artist who partly works with digital media, said: "I think it's fantastic for people to make art that makes them feels like they are part of Tate."
Sir Nicholas Serota, director of Tate, said: "In the coming years we need to devote as much attention to the digital as we have given recently to the physical expansion and improvement of our buildings."
He said the galleries were looking to attract new audiences and the Tate would be looking to spend more money on digital activities. "We are looking to make real progress."
Artist Michael Craig-Martin, a Royal Academician, said he was "initially sceptical" about the idea, but added: "It's a very sympathetic system; they operate very smoothly. There is something very nice about it. You can immediately see them on the wall but they don't last for very long so you don't need to feel too self-conscious about it."
Tate Modern has also installed a series of touch screens allowing visitors to leave comments and discuss art, as part of the digital drive backed by US group Bloomberg, although these will be moderated. Artists will also answer questions posed by visitors through the touchscreens.
Register for free to continue reading
Registration is a free and easy way to support our truly independent journalism
By registering, you will also enjoy limited access to Premium articles, exclusive newsletters, commenting, and virtual events with our leading journalists
Already have an account? sign in
Register for free to continue reading
Registration is a free and easy way to support our truly independent journalism
By registering, you will also enjoy limited access to Premium articles, exclusive newsletters, commenting, and virtual events with our leading journalists
Already have an account? sign in
Join our new commenting forum
Join thought-provoking conversations, follow other Independent readers and see their replies