Rembrandt dog sketch identified after being credited to German painter for 250 years
'The boldness of the strokes, the variations in the shading from very gentle to quite violent and the expressive gaze [of the dog] - these are very typical idiosyncrasies of Rembrandt's work'
Roisin O'Connor
Monday 20 February 2017 09:44 Comments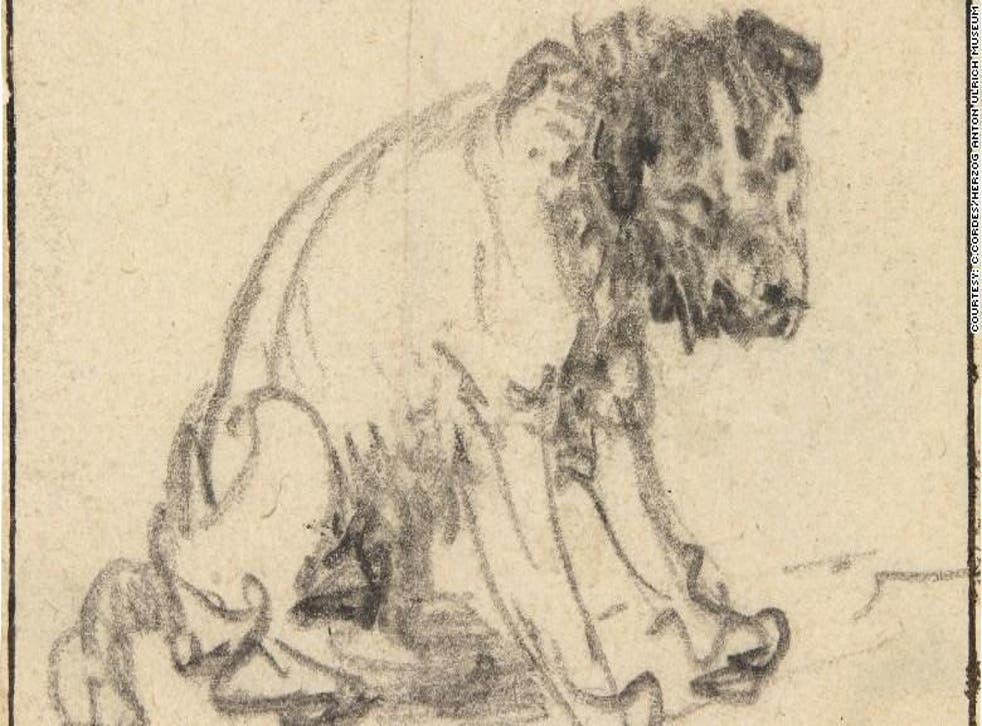 A chalk sketch of a dog has been identified as a work by Dutch master Rembrandt van Riijn, after spending almost 250 years credited to a German painter who specialised in animal paintings.
The discovery has been described as a "sensation" by the Herzog Anton Ulrich Museum in Braunschweig, Germany, where the painting has been on display for decades as the work of artist Johann Melchior Roos.
Known as "the Braunschwieg terrier", the drawing is believed to date from around 1637 and has been in the museum's collection since 1770.
Professor Thomas Doring says he was first alerted to the error two years ago while submitting the museum's 10,000 drawings for a digital archive.
"The idea that this could be a Rembrandt was never considered before," he said. "But the boldness of the strokes, the variations in the shading from very gentle to quite violent and the expressive gaze [of the dog] - these are very typical idiosyncrasies of Rembrandt's work."
Mr Doring said that the response from the three leading scholars of Rembrandt's drawings was that they were "fully convinced" that the sketch was a Rembrandt.
A statement from the museum noted that the Braunschweig terrier is similar to the barking dog in Rembrandt's 1642 painting 'The Night Watch', which is the star painting in the Rijksmuseum in Amsterdam.
The drawing of the dog is to go back on display at the Herzog Anton Ulrich Museum in April, with the correct artist's name attached.
Register for free to continue reading
Registration is a free and easy way to support our truly independent journalism
By registering, you will also enjoy limited access to Premium articles, exclusive newsletters, commenting, and virtual events with our leading journalists
Already have an account? sign in
Join our new commenting forum
Join thought-provoking conversations, follow other Independent readers and see their replies