Ricky Powell death: Chuck D and Q-Tip lead tributes to 'fourth Beastie Boy'
New York art world fixture photographed stars including Run DMC, Andy Warhol and Madonna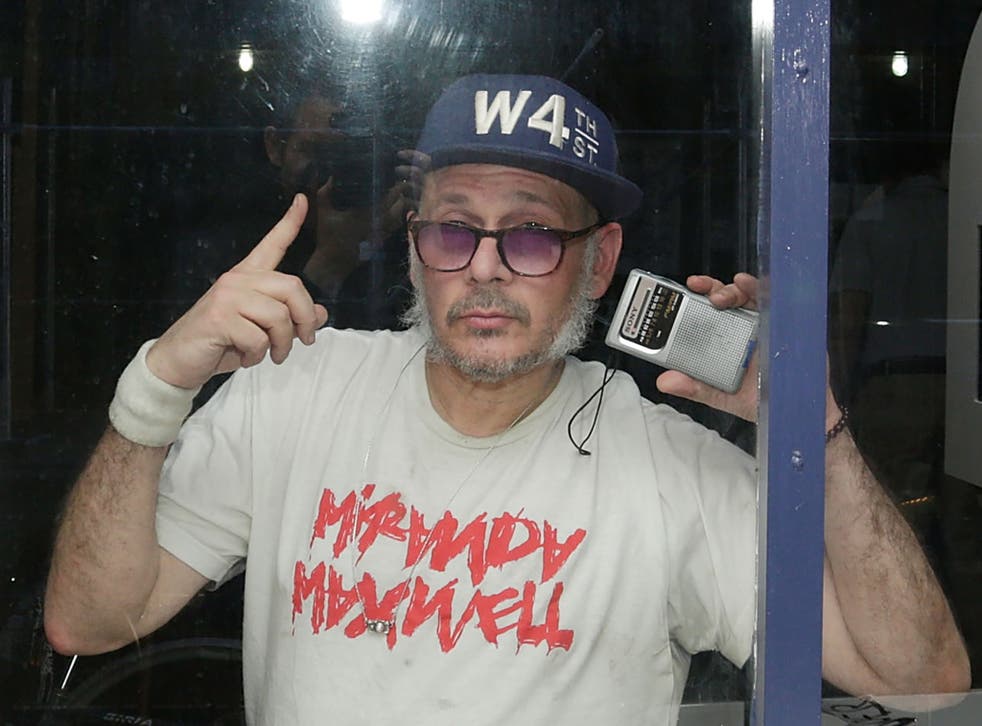 Photographer Ricky Powell, whose close association with The Beastie Boys led him to be dubbed their fourth member, has died at the age of 59.
The native New Yorker died of heart failure, his manager Tono Radvany confirmed in a statement. "I just want to let everybody know he was a very special man, and he will be sorely missed," Radvany wrote.
A fixture in the New York art scene, Powell rose to fame in the Eighties and Nineties as one of pop culture's signature photographers. Among the many stars he immortalised on film were Run DMC, Andy Warhol, Madonna, Eric B and Rakim, LL Cool J and Jean-Michel Basquiat.
Many of his most famous photographs featured The Beastie Boys, and Powell was a regular fixture in the group's music videos and on their tours. He can be seen reading a copy of Popular Science in the famous video for their 1987 smash single "(You Gotta) Fight for Your Right (to Party!)", and is mentioned by name in their track "Car Thief".
Tributes have already started to pour in from the hip-hop world.
Public Enemy rapper Chuck D tweeted: "The Rickster aka RICKY Powell of course to the right of Clyde Frazier was the quintessential New York Cityer , iconic B Boy and the 'freezer of great NEW YORK moments and figures' as a photographer. He shot with authentic ease and NYC swag before the popular term."
"#RestinBeats," the rapper added.
Rapper Q-Tip tweeted: "Rip 2 my man Ricky Powell. So NYC official... the parties when he would rock the slides.. the jokes and most importantly his capturing of life."
DJ A-Trak wrote: "Man. RIP Ricky Powell, my favourite hip hop photographer ever. A year and a half ago I bought a few photo prints of his for my crib. He signed everything and was so cool about it. He always had so much flavor."
Rapper and producer Alchemist tweeted that he'd be "smoking in his honour".
Powell's death comes less than a year after the release of a documentary about his life and career, titled Ricky Powell: The Individualist.
Join our new commenting forum
Join thought-provoking conversations, follow other Independent readers and see their replies