Saatchi Gallery covers up two artworks after complaints from Muslim visitors
The two pieces are part of a new exhibition by the artist SKU, which explores how 'we absorb such influences in our minds and our bodies'
Clarisse Loughrey Comments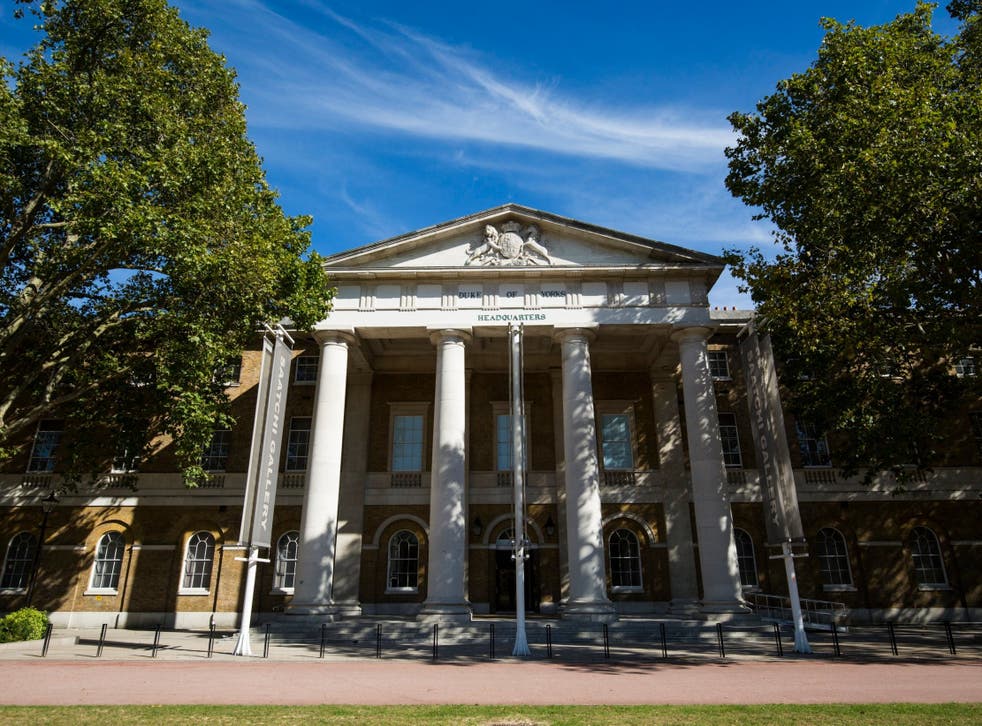 The Saatchi Gallery has covered two paintings after complaints from Muslim visitors that the works are "blasphemous".
The two pieces are part of a new exhibition by the artist SKU, featuring classical-style nudes overlaid with Arabic script, in a way that appears to imitate the American flag – intended to represent the conflict between the US and Islamic extremists.
However, according to The Times, the inclusion of the shahada, an Islamic creed and one of the Five Pillars of Islam, prompted a backlash, with Muslim visitors asking for them to be removed from the London gallery.
The head of Islamic studies at the think tank Quilliam, Usama Hasan, said the works were "really dangerous", adding: "It's The Satanic Verses all over again."
SKU's exhibition was advertised as exploring "how we, as individuals, are subject to wider culture, economic, moral, and political forces in society". It also examines how "we absorb such influences in our minds and our bodies", as well as the "promotion of values in symbols and propaganda". The exhibition ends with a call to "reboot the world".
45 films you never realised were banned

Show all 46
The gallery rejected demands to remove the paintings entirely, arguing that visitors should be able to see the works and draw their own conclusions. The artist instead requested they were covered.
"It seemed a respectful solution that enables a debate about freedom of expression versus the perceived right not to be offended," he said.
While the gallery said it "fully supported" freedom of expression as a fundamental right, it added: "the gallery also recognises the sincerity of the complaints made against these works and supported the artist's decision to cover them until the end of the exhibition."
Support free-thinking journalism and attend Independent events
Register for free to continue reading
Registration is a free and easy way to support our truly independent journalism
By registering, you will also enjoy limited access to Premium articles, exclusive newsletters, commenting, and virtual events with our leading journalists
Already have an account? sign in
Join our new commenting forum
Join thought-provoking conversations, follow other Independent readers and see their replies