Engineers asked children to come up with useless inventions then actually made them
'You insert the baby in the pouch and attach the paint splatter blanket onto the wall and your baby sleeps on the wall.'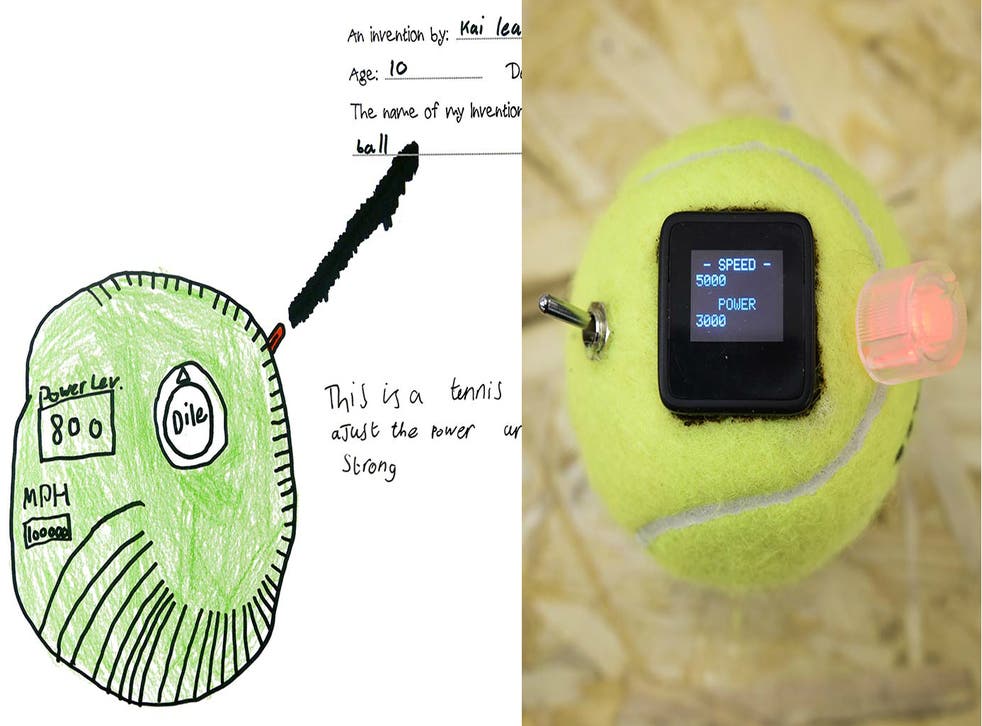 There's something about children's innocence and unspoiled imagination that makes them brilliant at coming up with surreal hypothetical inventions.
Artist, designer and inventor Dominic Wilcox decided to put their ideas to good use with The INVENTORS! Project, asking over 450 children in his hometown of Sunderland to draw their own invention ideas. He then asked local makers and manufacturers to make a selection of them into real things.
The ideas range from the bizarre ("You insert the baby in the pouch and attach the paint splatter blanket onto the wall and your baby sleeps on the wall") to the practical ("I struggle to get my Pringles out ((of the bottom of the tub)), well here's a cure! A hook that you pull to get more Pringles out").
See the kids' sketch blueprints and the resultant inventions in the gallery below:
The INVENTORS! project

Show all 50
"[Wilcox] gathered just over 600 invention drawings from the odd and absurd to the brilliantly clever," the project explained. "Dominic picked out around 60 that he thought had great potential. At a meeting at Sunderland's Fab Lab, Dominic showed the drawings to the local makers who wanted to be involved in the project. After great discussion each maker showed their preferences for ideas they would like to make into reality.
"The young inventors were invited to meet the person who would make their idea, and describe in more detail their invention drawing and idea. Of fundamental importance to the INVENTORS! project is that the inventor is the designer and the maker makes whatever the inventor has designed and discussed.
"The makers then had 4 weeks to work on the project (at the same time as doing their usual work!)"
Join our new commenting forum
Join thought-provoking conversations, follow other Independent readers and see their replies