Serpentine charity boss Julia Peyton-Jones took 60 per cent pay rise
Gallery attacked for spending too much of its budget on senior salaries
Dalya Alberge
Monday 16 December 2013 19:31 Comments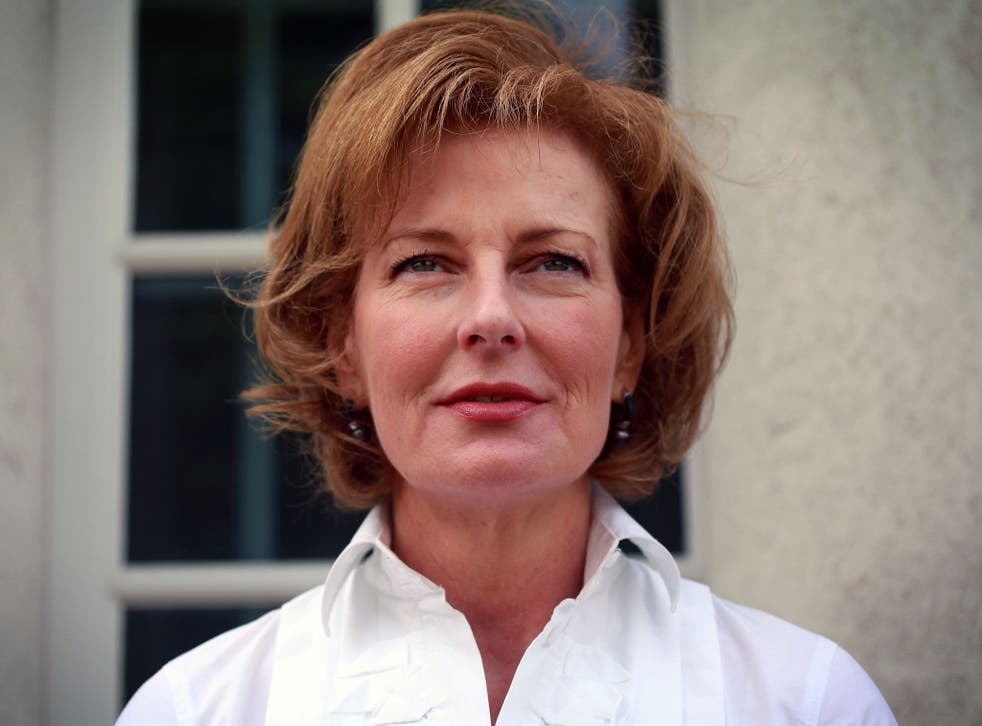 The two co-directors of the Serpentine Gallery, a registered charity, were paid at least 45 per cent more last year than in 2011, The Independent has learnt.
Julia Peyton-Jones's package puts her among the highest-paid directors of any arts institution, despite the Serpentine being relatively small and the sector as a whole being affected by significant funding cuts. Her earnings, including bonus and other benefits, rose by approximately 60 per cent to between £140,000 and £150,000, according to the latest 2012 published accounts.
The figures were revealed by leading arts commentator David Lee, prompting him to launch a devastating attack on the gallery. Mr Lee said that Ms Peyton-Jones is only running "a small gallery in a former tearoom" in Hyde Park, which does not even have its own collection.
Ms Peyton-Jones's package exceeds the £140,000 paid to National Gallery director Nicholas Penny, who presides over a world class collection and international scholarly exhibitions and approaches that of the Tate's director, Nicholas Serota, who manages a vast collection on a salary and benefits deal of around £160,000. He declined a 2012 bonus "in view of the pay freeze" at the institution.
The Serpentine's co-director Hans-Ulrich Obrist, although not listed as a company director in the accounts, also saw his package increase from at least £80,000 to within the range of £120,000 to £130,000 in 2012.
Mr Lee also criticised the Arts Council, which he said had "screamed hourly" in 2011 that it was losing over 30 per cent of its taxpayer subsidy and warning of "hard choices" ahead. Its choice was to abolish grants to some 200 organisations, making many redundant. The Serpentine, however, was awarded special status as a "regularly funded organisation". The Serpentine gets around £1.2m from the Arts Council, about a fifth of the gallery's costs.
Mr Lee added that the increases came during a period of austerity "when fat cats in the City were being excoriated daily". He is calling for the Charity Commission to "investigate this profligacy" urgently, and for the Serpentine's subsidy to be suspended "immediately". His criticisms will be published on Thursday in The Jackdaw, the satirical art magazine.
Mr Lee writes that the directors "do not deserve anywhere near" what they receive from an institution which has also "enjoyed" 12 National Lottery awards totalling £6.8m.
Mr Lee also questions why Jake and Dinos Chapman "need another [current] exhibition at the subsidised Serpentine" when they have exhibited extensively at public galleries and their dealer has two available big London premises. He claims that the Serpentine shows too much art that is already available at major dealers' commercial premises.
A Serpentine spokesman said that the rise was due to "bonuses against fundraising" which are "quite normal in the cultural sector" – even though fundraising is a major part of the gallery's revenue, and therefore, of the job.
"We do not release individual salaries," the spokesman added. "These figures are made up of key individuals' 'whole packages' and includes pension and National Insurance contributions."
Register for free to continue reading
Registration is a free and easy way to support our truly independent journalism
By registering, you will also enjoy limited access to Premium articles, exclusive newsletters, commenting, and virtual events with our leading journalists
Already have an account? sign in
Join our new commenting forum
Join thought-provoking conversations, follow other Independent readers and see their replies