The Independent's journalism is supported by our readers. When you purchase through links on our site, we may earn commission.
Shia LaBeouf is now living in an isolated cabin in Lapland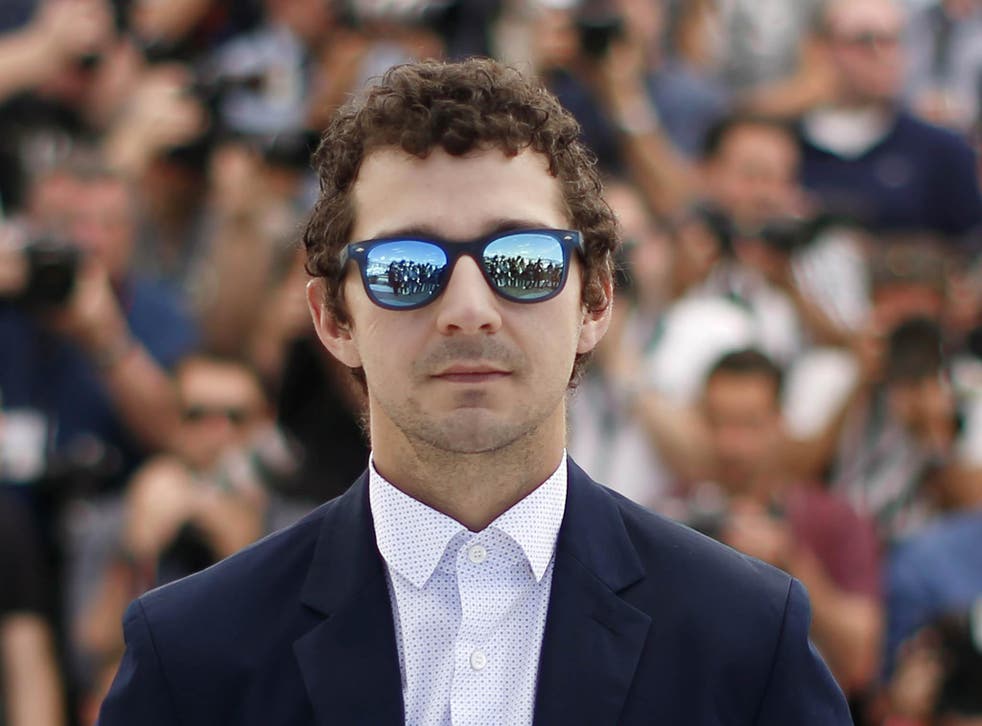 Actor Shia LaBeouf is living in an isolated cabin for a month in Finland's remote Lapland region as part of his latest artistic stunt.
The performance project, titled #ALONETOGETHER, involves LaBeouf and fellow artists Nastja Ronkko and Luke Turner stationing themselves in three separate cabins, without the ability to communicate with each other.
Beginning on the 12 April, the only access to the outside world will be through text messages with visitors at the Kiasma museum in Helsinki.
Visitors will have the opportunity to text the artists with the communication appearing on a livestream inside the museum. The museum also features a small cabin installed, so visitors can experience how the artists will live during the month period.
This new artistic endeavour comes days after LaBeouf's four-year long, anti-Trump art installation, He Will Not Divide Us, was targeted by hackers who posted anti-semitic messages.
Back in January, the Jewish actor was arrested at the site of the installation in New York, but was later released on bail after his work became a target of harassment by Neo-Nazi groups.
This March, saw the actor and his collaborators struggle to find a safe space for the art piece, moving the 'He Will Not Divide Us' installation to Liverpool after claiming, "America is simply not safe enough for this artwork to exist."
However, the work was quickly removed amid safety concerns.
Register for free to continue reading
Registration is a free and easy way to support our truly independent journalism
By registering, you will also enjoy limited access to Premium articles, exclusive newsletters, commenting, and virtual events with our leading journalists
Already have an account? sign in
Register for free to continue reading
Registration is a free and easy way to support our truly independent journalism
By registering, you will also enjoy limited access to Premium articles, exclusive newsletters, commenting, and virtual events with our leading journalists
Already have an account? sign in
Join our new commenting forum
Join thought-provoking conversations, follow other Independent readers and see their replies