He Will Not Divide Us: Shia LaBeouf launches four year anti-Trump art project
'The mantra 'he will not divide us' acts as a show of resistance or insistence, opposition or optimism, guided by the spirit of each individual participant and the community'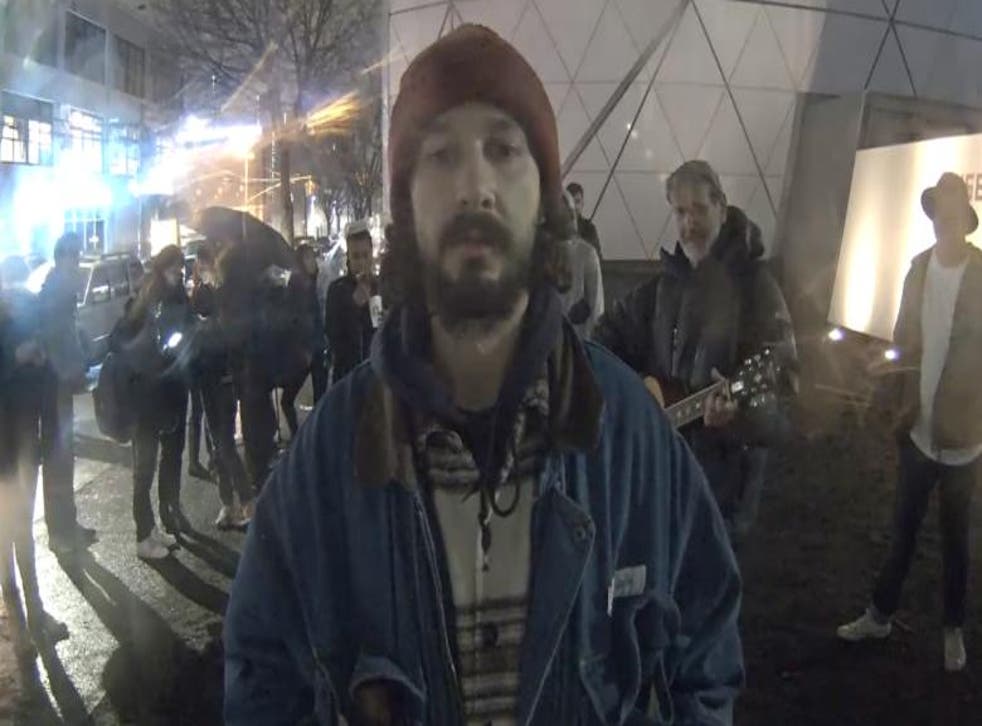 The Women's March yesterday reminded the world of the power of resistance on all fronts, with hope the future will continue to see people resist hate by every means possible.
Shia LaBeouf has created a reminder of the power of unity by launching a four-year art project entitled "He Will Not Divide Us" at New York City's Museum of the Moving Image; a livestream which commenced at 9am on 20 January, the day of Donald Trump's inauguration.
With a camera mounted on the wall of the museum, members of the public are invited to stand and repeat the words, "he will not divide us", as many times as they choose, for as long as they wish. The livestream will continue 24 hours a day, seven days a week; continuously for four years, or however long Trump's presidency lasts.
The project declares, "the mantra 'he will not divide us' acts as a show of resistance or insistence, opposition or optimism, guided by the spirit of each individual participant and the community."
Indiewire reports the first day saw hundreds of attendees participating, including LaBeouf himself and Jaden Smith, who repeated the phrase both by himself and with others. LaBeouf collaborated on the project with Nastja Säde Rönkkö and Luke Turner.
In pictures: Protests, pomp and Donald Trump

Show all 30
You can watch the livestream here.
Join our new commenting forum
Join thought-provoking conversations, follow other Independent readers and see their replies