Show's lost berets at the ICA paint a picture of Pablo Picasso's influence on Britain
London's young art enthusiasts were keen to adopt the fashion tips of the Spanish painter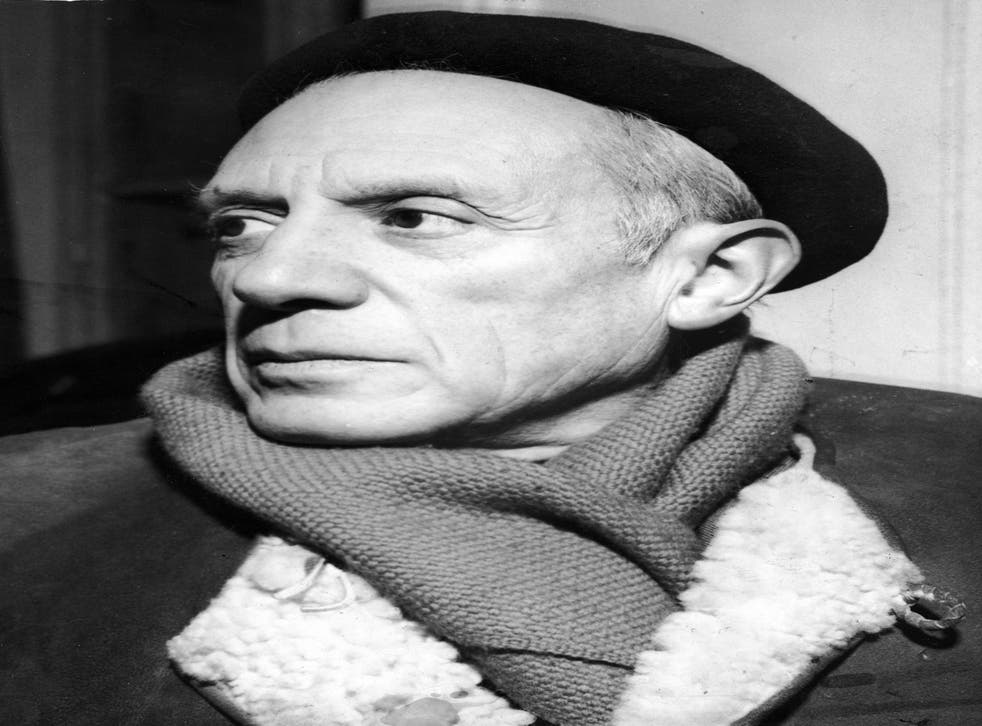 Pablo Picasso's influence on Britain was sartorial as well as artistic, according to a new book that reveals the high number of berets handed in to lost property during his Institute of Contemporary Arts show in the 1950s.
Never-before-published documents from the early years of the institution show that London's young art enthusiasts were keen to adopt the fashion tips of the Spanish painter, who at that time was known for his distinctive headgear.
The institute, which was founded in 1946, featured his work in its first exhibition – "40 Years of Modern Art 1907 to 1947" – and staged two Picasso solo shows in the 1950s.
"Among the monthly internal bulletins was lost property," said Anne Massey, an art historian and co-author of History of the Institute of Contemporary Arts, the first history of the early years of the ICA. "One revealed that berets were left behind around the time of the Picasso show. He wore one and everyone was trying to copy him."
Ms Massey and the ICA's executive director, Gregor Muir, are in the process of pulling together thousands of papers from the early years of the institution.
Mr Muir said: "There has never been a book like this about the ICA. The tendency to talk about the ICA's recent past overlooks its extraordinary history. Looking through the archives it becomes so clear how vital this has been as an institution."
He added: "Until I looked at the material not even I had an appreciation of the role the ICA had to play in creating contemporary British art."
The ICA had the first survey show of Francis Bacon's work, and promoted artists including Henry Moore, Richard Hamilton and Lucian Freud.
Ms Massey added: "I was lucky enough to go through the first management committee minutes. They were very interesting and there were a lot of arguments. Many of those involved were surrealists so the meetings were off the wall. In the very first meeting they voted in 12 Herbert Reads into the committee. I think there was a lot of wine involved."
This is the fourth attempt to chronicle the founding of the institution which began life in the Academy Cinema basement, before moving to Dover Street and on to its current home in The Mall.
Massey said previous attempts to write a history "have all come a cropper, partly because it's such a complex history".
She added that she hoped the book, which is due to be published next year, would "make an impact on the understanding of modern British culture and how we look at modern British design, art and music".
Join our new commenting forum
Join thought-provoking conversations, follow other Independent readers and see their replies