Live art installation sees 220 masked volunteers strip naked at Alexandra Palace
Art installation was staged in the early hours of Saturday morning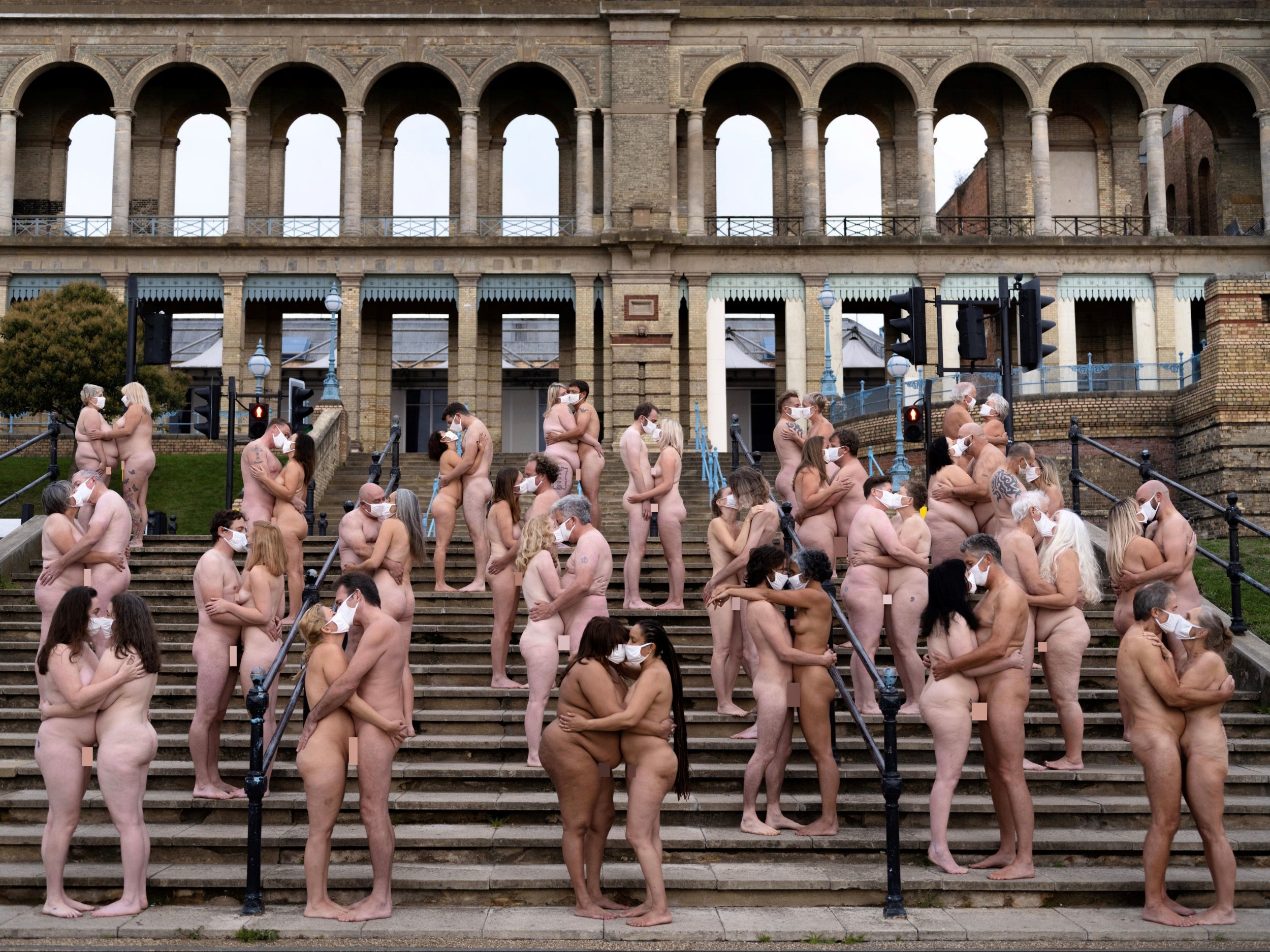 An art installation featuring 220 naked volunteers was displayed at Alexandra Palace last week.
The work, titled "Everyone Together", was curated by Spencer Tunick, who is well known for his large scale art installations involving naked bodies.
In the early hours of Saturday (12 September) morning, 220 people posed naked apart from white face masks, with photographer Tunick saying that the work was about "breaking down barriers".
In one picture for the installation, which was created in collaboration with Sky Arts, the models stand opposite each other in pairs, embracing and attempting to kiss through their masks.
"The reality of masses of people close together - shoulder to shoulder, skin touching skin - may be something of the past for now, but still the desire is there for that natural connectivity, perhaps more so now than ever," Tunick said.
It is thought to be the UK's first large scale piece of collective art since the pandemic began.
Join our commenting forum
Join thought-provoking conversations, follow other Independent readers and see their replies