Sutherland Macdonald: Britain's first professional tattoo artist celebrated in new exhibition at the Museum of London
Nick Clark studies the man who started it all in Britain, celebrated in a new exhibition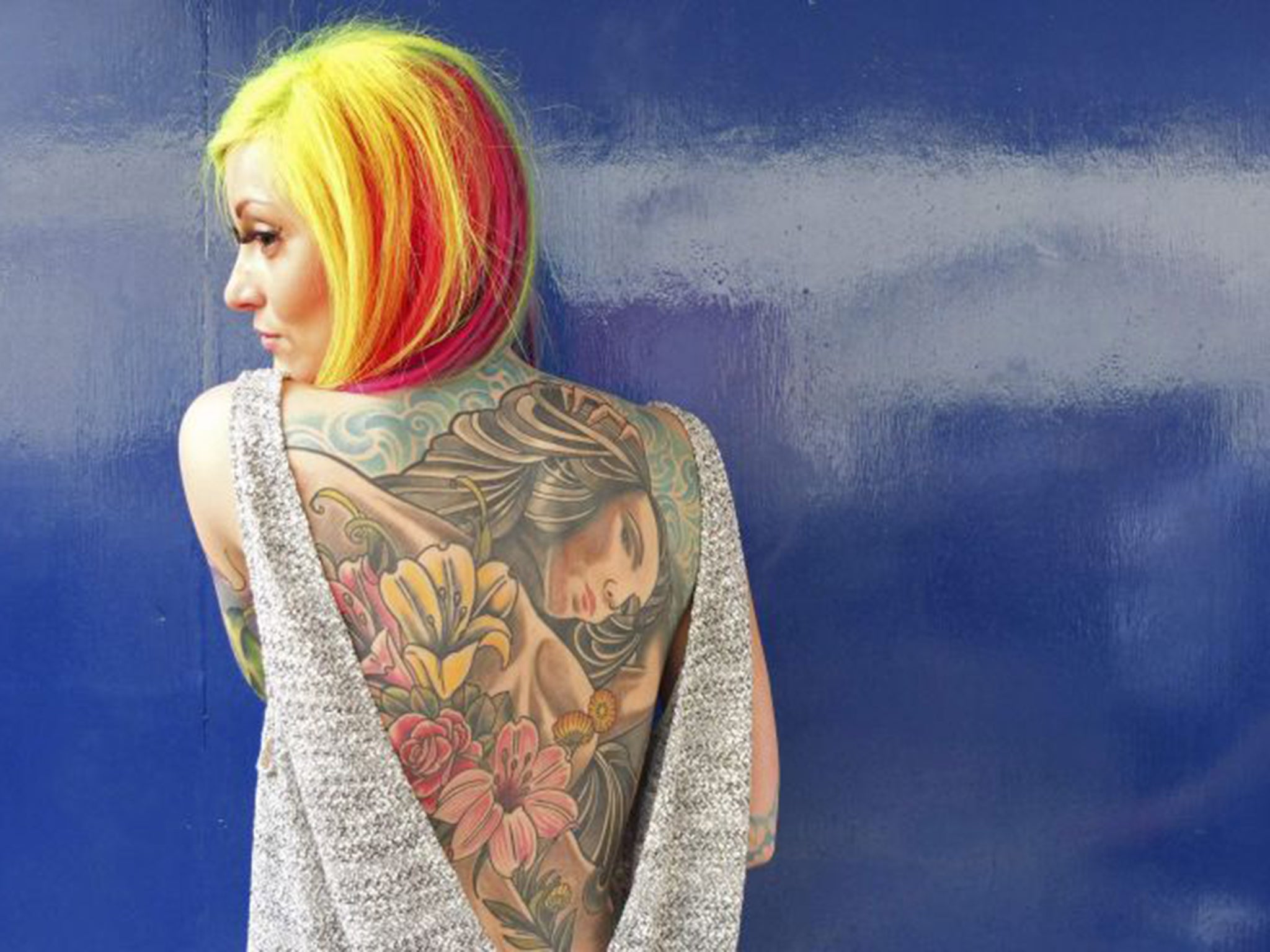 From kings and maharajahs to dock workers, if you wanted a tattoo in late 19th-century London there was only one place to go: a salon above a Turkish bath house, where Sutherland Macdonald, the first professional tattoo artist in Britain, plied his trade.
Rare images of Macdonald and his work, as well as his business cards and client list, are to go on display later this month as part of an exhibition at the Museum of London.
It has recently emerged that Macdonald was the first person in the Post Office Directory, the Yellow Pages of its day, to offer a professional tattoo service in London. The publication created the category of tattooists for him in 1894, and he was the only entry under that heading for the next four years.
Matt Lodder, a lecturer in contemporary art and visual culture at the University of Essex who worked on the exhibition, said: "While tattooing was going on, there is no evidence of another professional studio in Britain at the time, working on paying customers."
One DW Purdy had previously been thought to be the first person to open a tattoo parlour in London in 1870, but Dr Lodder's research dispelled this as a "myth" from a book called Memoirs of a Tattooist attributed to tattoo artist George Burchett and published in 1953.
Dr Lodder found images of Macdonald's work in locations including the National Archives and the zoological archive at Harvard University; they will go on public display for the first time at the Museum of London.
Jen Kavanagh, curator of the exhibition, Tattoo London, said: "Obviously tattooing existed in London before that, especially with travel and encounters with other cultures where tattooing was prominent. "But as for tattoo artists working in London, in the grand scheme of things it's fairly recent."
Macdonald worked in London's Jermyn Street and was considered one of the pioneers, alongside Tom Riley and, later, Burchett. He said his clients ran from assorted dukes and maharajahs to the kings of Norway and Denmark.
Britain's King Edward VII was tattooed in Jerusalem and his son George V acquired body art in Japan, sparking a trend among the public.
"One of the reasons Macdonald was so busy was because people wanted to copy the king," Dr Lodder said. "Macdonald claimed to have tattooed George V, but he probably did not."
He started with small, decorative images and quickly progressed to larger scale works of art, Dr Lodder said. These included Japanese dragons, copies of salon paintings by artists such as William-Adolphe Bouguereau and wildlife work by Archibald Thorburn. One client had an engraving by landscapist John Constable tattooed on to his body.
"Tattooing was going on as far back as the 16th century, but it was much more ad hoc, not people turning up and paying for a tattoo as a commodity until the late 19th century," Dr Lodder said.
As well as London's early tattooing history, the exhibition looks at how body art has developed over the past 40 years, concentrating on one existing studio that opened in each of the past four decades.
"The end of the 1970s is really interesting. It's a Rubicon moment for tattoo history in several ways," Dr Lodder said. "It's sometimes referred to as the tattoo 'renaissance', driven by guys from America. It began to be seen as more of an art form. It all blossomed into the craziness we have today."
There are now more parlours than ever before in London. "It's been a really important part of the cultural fabric of this city," Dr Lodder added. "It brings everyone together from kings and aristocrats to squaddies and their wives."
Tattoo London opens at the , London EC2, on 29 January
Join our commenting forum
Join thought-provoking conversations, follow other Independent readers and see their replies