Tate Britain recreates Dutch pavilion for Barbara Hepworth exhibition
Barbara Hepworth: Sculpture for a Modern World will feature over 100 works, from early carvings to the later works in bronze and wood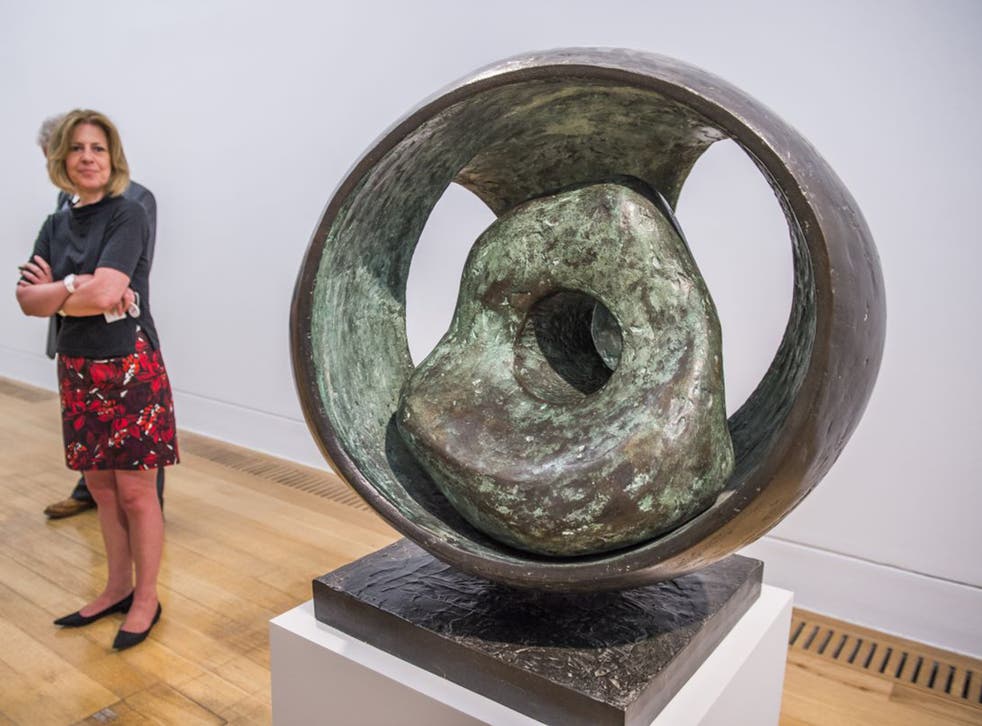 Half a century ago Barbara Hepworth, one of Britain's most important sculptors, praised a Dutch pavilion displaying her bronzes as the ideal setting for her work.
Now, Tate Britain has recreated that pavilion as the climax of its new Hepworth retrospective, the first major London show since 1968.
In doing so, outgoing gallery director Penelope Curtis revealed it needed a Europe-wide search for the right bricks – only for it to end just half a mile away in Vauxhall.
Barbara Hepworth: Sculpture for a Modern World opens on 24 June, featuring more than 100 works, from early carvings to the later works in bronze and wood. It also displays the personal photograph albums compiled with her second husband Ben Nicholson.
Dr Curtis said: "We did a great deal of work sourcing the right kind of bricks, which came from a builder's yard in Vauxhall," adding: "But we've been all round Europe looking for the right kind of brick before we got there."
The exhibition also features the sketches and a maquette for Hepworth's sculpture designs for the four plinths at each corner of Waterloo Bridge.
Six sculptors including Henry Moore, Jacob Epstein and Hepworth were invited to pitch in 1947, but the project was shelved after London County Council said nothing met their requirements. The plinths remain empty.
Assistant curator Inga Fraser said: "She was incredibly excited by the competition," but added it was "plagued with difficulties from the very beginning." Ms Fraser said she "really took it seriously" sitting on Waterloo Bridge and sketching those who walked over it.
"Reading between the lines," the assistant curator continued "they wanted Henry Moore, but he couldn't do it". The other artists invited were Charles Wheeler, Frank Dobson and Eric Kennington.
Register for free to continue reading
Registration is a free and easy way to support our truly independent journalism
By registering, you will also enjoy limited access to Premium articles, exclusive newsletters, commenting, and virtual events with our leading journalists
Already have an account? sign in
Register for free to continue reading
Registration is a free and easy way to support our truly independent journalism
By registering, you will also enjoy limited access to Premium articles, exclusive newsletters, commenting, and virtual events with our leading journalists
Already have an account? sign in
Join our new commenting forum
Join thought-provoking conversations, follow other Independent readers and see their replies