Taylor Wessing Prize 2014: Shortlisted photographs unveiled
The photographs will go on show at the National Portrait Gallery next month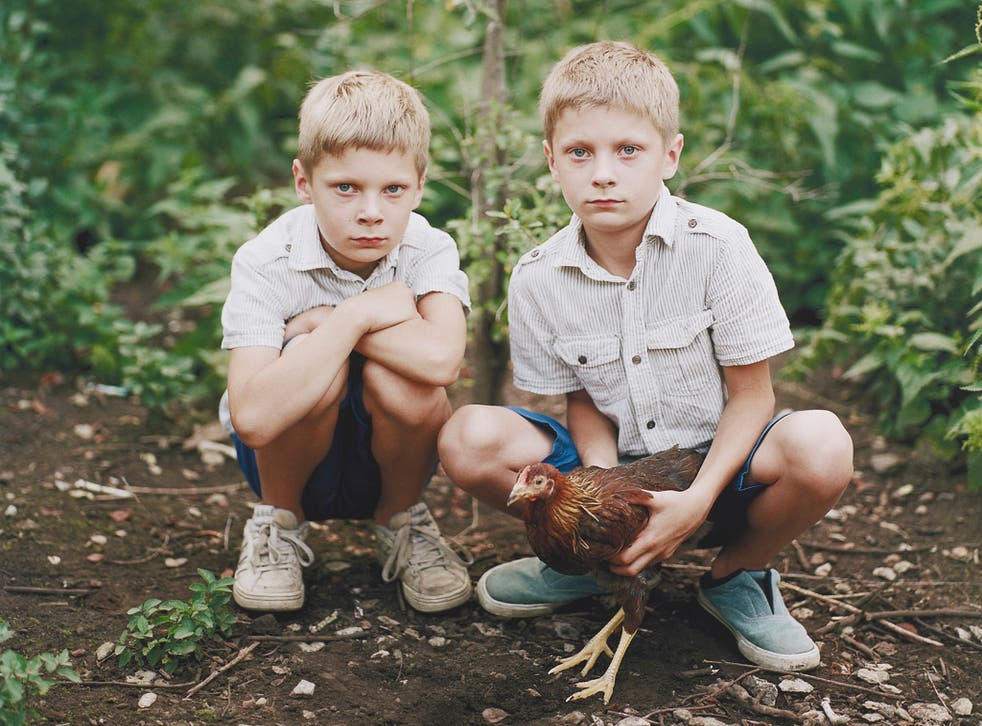 The shortlist for the Taylor Wessing Photographic Portrait Prize has been unveiled by The National Portrait Gallery.
Scroll to see photographs
The four portraits nominated for the prize include an image of a seven-year-old Afgani girl holding a skateboard by Jessica Fulford-Dobson; identical twin boys kneeling next to their great grandmother's hen in the Estonian countryside by Birgit Püve; a group of young Kosovars by Blerim Racaj and a picture of photographer David Titlow's baby son being introduced to a dog.
The four award-winning photographs were chosen by judges from over 4,000 submissions from professional and amateur photographers alike.
Speaking about her shortlisted photograph "Skate Girl", freelance photographer Jessica Fulford-Dobson said: "I wanted to show these young Afghan girls with their skateboards within the liberating envirionment that Skateistan [a charity in Kabul] provides for them."
Taylor Wessing Prize 2014

Show all 4
The shortlisted portraits will hang alongside 56 other photographs when the gallery's most prestigious photography prize opens next month.
Sandy Nairne, director of the National Portrait Gallery, said: "The 2014 submissions for the Taylor Wessing Photographic Portrait Prize showed huge amounts of creative talent and, with thousands of entries, the task of selecting the shortlist was daunting for the judges.
"I am very excited about the shortlisted photographs for this year's competition.'
The Taylor Wessing Photographic Portrait Prize runs at the National Portrait Gallery from 13 November until 22 February
Join our new commenting forum
Join thought-provoking conversations, follow other Independent readers and see their replies