'The Golden Touch - fencing at the Olympics': Sabre-rattling drama takes photo prize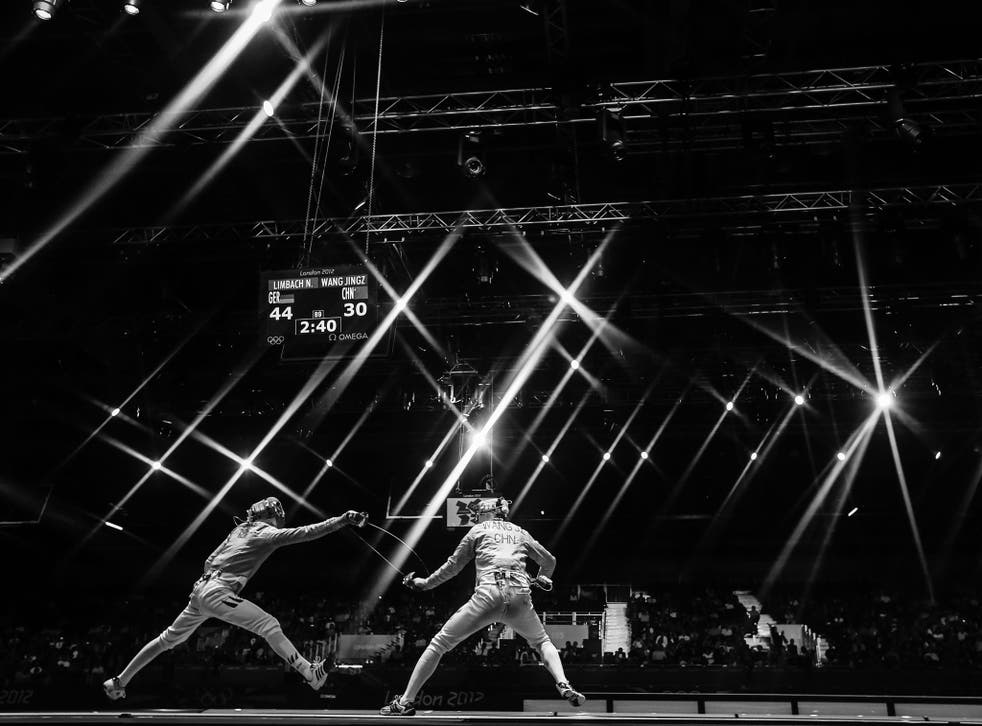 This arresting image from the London 2012 Olympics, entitled The Golden Touch – fencing at the Olympics, shows the Men's Sabre Team Placement 5-6 match between Nicolas Limbach of Germany and Jingzhi Wang of China. The shot, taken by Russian photographer Sergei Ilnitsky, has secured him second prize in the sports category for Sports Action Stories in the 56th World Press Photo Contest.
Founded in 1955, the annual awards celebrate inspiring photojournalism and intend to link the professionals behind some of the year's most headline-grabbing images with the general public.
Winners of the prestigious contest this year include 54 photographers and 32 nationalities. The overall winner was the Swedish photographer Paul Hansen for his picture of the funeral of two Palestinian children killed in an Israeli missile strike. Hansen said of the award: "This prize is the highest honour you can get in the profession... I'm very happy, but also very sad. The family lost two children and the mother is unconscious in a hospital."
The contest drew hundreds of thousands of entries from professional press photographers, photojournalists and documentary photographers from around the world. In all, 103,481 images were submitted by 5,666 photographers from 124 countries.
Register for free to continue reading
Registration is a free and easy way to support our truly independent journalism
By registering, you will also enjoy limited access to Premium articles, exclusive newsletters, commenting, and virtual events with our leading journalists
Already have an account? sign in
Register for free to continue reading
Registration is a free and easy way to support our truly independent journalism
By registering, you will also enjoy limited access to Premium articles, exclusive newsletters, commenting, and virtual events with our leading journalists
Already have an account? sign in
Join our new commenting forum
Join thought-provoking conversations, follow other Independent readers and see their replies