The Next Rembrandt: Data analysts 'bring artist back to life' to create one last painting
'The idea was greeted with a lot of disbelief and scepticism'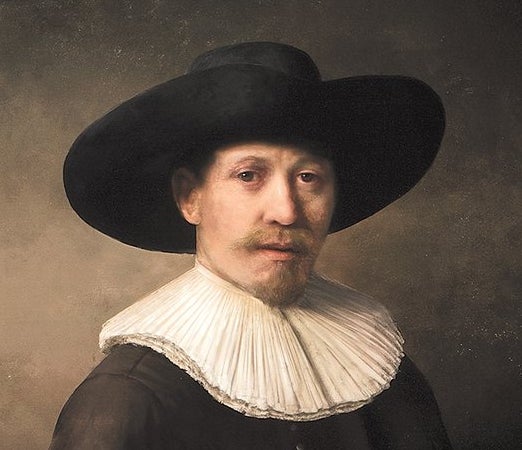 Rembrandt may have died in 1669, but the artist is 'still creating new paintings' today - at least that's what a group of data analysts would like you to believe.
"Can the great master be brought back to life to create a new painting?" asks the group behind The Next Rembrandt project in a short explainer video.
The idea is - by analysing his past work - a 'new' painting can be created, one that is completely different to all his other paintings but still fundamentally a Rembrandt.
Over an 18-month period, a team of art historians, engineers and developers from all over the world worked on the project, with the end result being a 3D printed work made up of 148 million pixels, based on 168,263 Rembrandt painting fragments.
"The idea was greeted with a lot of disbelief and scepticism," creative director Bas Korsten told The Guardian. "Also coming up with the idea is one thing, bringing it to life is another."
Most expensive artworks sold at auction
Show all 16
Software used to create the work analysed the geometry used by Rembrandt in his work, engineering a facial recognition algorithm that could be used to create the new work of art. The group ended up choosing a caucasian male, facing to the right, as the majority of Rembrandt's work tended to focus on that subject matter.
Korsten acknowledged the project couldn't actually create a new Rembrandt - "Only Rembrandt could create a Rembrandt" - but did say that it was a brilliant way for people to understand "what made Rembrandt Rembrandt".
He added: "It is a way of keeping the great master alive." The final artwork was unveiled in Amsterdam.
Join our commenting forum
Join thought-provoking conversations, follow other Independent readers and see their replies