These statues pass through each other daily, telling a tragic love story
Figures represent a Muslim boy and a Christian girl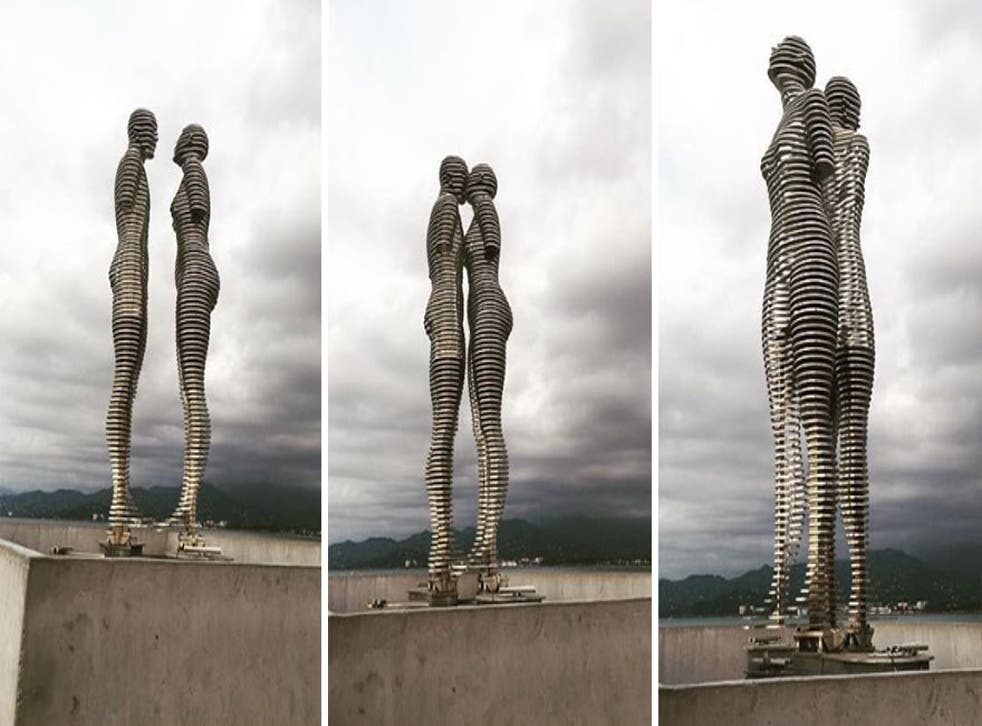 'Man and Woman' by Georgian sculptor Tamara Kvesitadze is pretty striking on its own - two towering human made out of metallic discs - but the installation becomes even more impressive when you realise the statues are moving.
Representing a Muslim boy, Ali, and a Christan Georgian princess, Nino, characters from a novel by Azerbaijani author Kurban Said, the figures draw closer, kissing, before continuing on their route and passing through one another, eventually parting and facing in opposite directions, representative of the characters' separation by the invasion of Soviet Russia.
The statues spring into life every day at 7pm in the seaside town of Batumi, Georgia, their journey happening slowly over 10 minutes.
'Man and Woman', re-christened "Ali and Nino", was designed in 2007 but not installed until 2010 - it's been delighting passers-by ever since.
You can see more of Kvesitadze's work on her website.
Join our new commenting forum
Join thought-provoking conversations, follow other Independent readers and see their replies