The Independent's journalism is supported by our readers. When you purchase through links on our site, we may earn commission.
This artist carves skulls out of pearls
Wearable skulls were a favourite of Alexander McQueen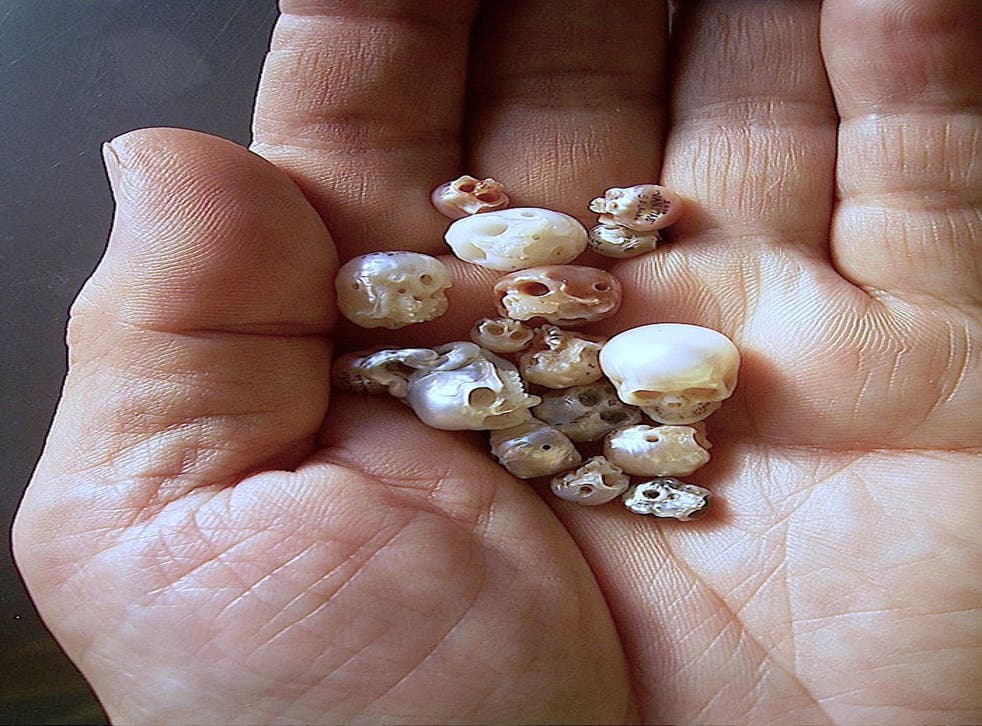 Death has never looked so adorable as in these tiny skulls from jewellery designer Shinji Nakaba, which are all crafted out of pearls.
The skulls can be work as rings or brooches, but there's something quite nice about them just being scooped up in the palm of a hand, as in some of the promo photos of the pearls.
Nakaba, from Yokohama, Japan, has been making jewellery and 'wearable sculpture' out of unconventional materials since 1974.
"I just want to bring brand new life to something that has no value," he told Magnifico, adding on Etsy: "I use not only precious metals and stones, but also everyday things, such as aluminum beer cans, plastic bottle, or even garbage."
Many of his skulls are inscribed with the word 'vanitas' - the Latin word for 'vanity' and a type of symbolic work in the 16th and 17th centuries that drew attention to 'the meaninglessness of earthly life and the transient nature of all earthly goods and pursuits'.
A pearly pre-sculpture
Nakaba also carves slightly creepy human faces
Register for free to continue reading
Registration is a free and easy way to support our truly independent journalism
By registering, you will also enjoy limited access to Premium articles, exclusive newsletters, commenting, and virtual events with our leading journalists
Already have an account? sign in
Register for free to continue reading
Registration is a free and easy way to support our truly independent journalism
By registering, you will also enjoy limited access to Premium articles, exclusive newsletters, commenting, and virtual events with our leading journalists
Already have an account? sign in
Join our new commenting forum
Join thought-provoking conversations, follow other Independent readers and see their replies