Tracey Emin and Cindy Sherman create nude Playboy centrefolds
The next edition of Playboy magazine explores the female body in works of art by seven major artists
Sam Masters
Friday 21 December 2012 16:37 Comments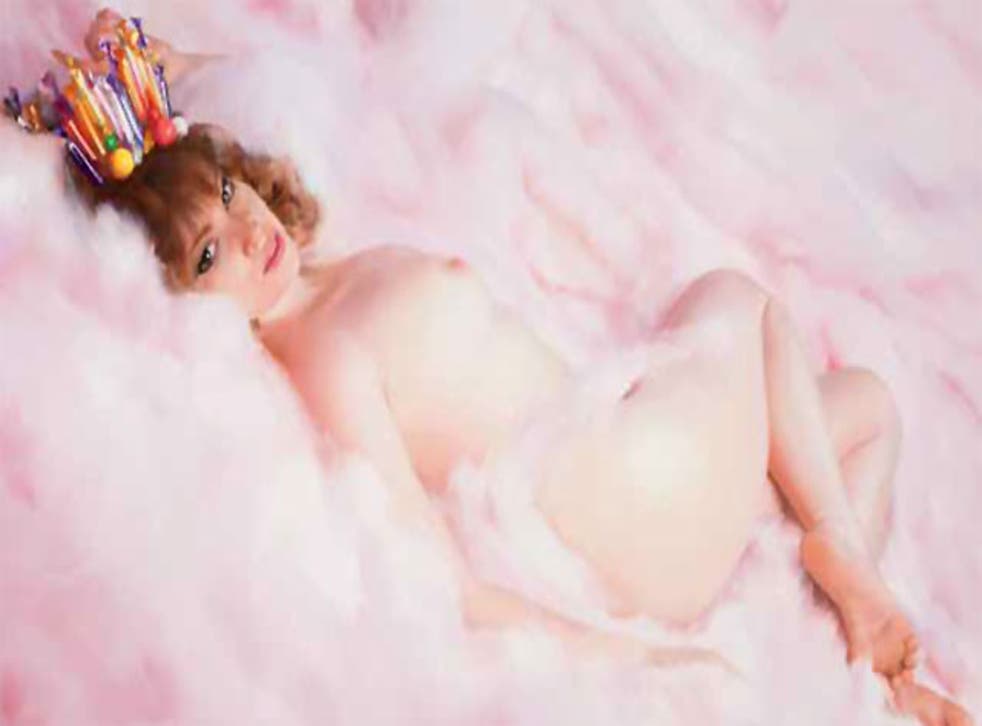 It has featured Jayne Mansfield and Marilyn Monroe and been turned to in eager anticipation by millions of male readers since Hugh Hefner borrowed $1,000 from his mother to set up a magazine in 1953.
But for the first time the January/February edition of Playboy will feature a centrefold that could re-invent the nude as art. For almost 60 years the domain of the "classy" nude, the centrefold will now be graced by works from leading contemporary artists including Tracey Emin and Cindy Sherman.
The magazine hopes to explore the female body as a work of art in its "playmate as fine art" images.
Playboy has a long history of publishing short stories by novelists including Vladimir Nabokov, PG Wodehouse and Ian Fleming, but its centrefold and "playmates" have historically given the title its controversial cache that at times has seen it banned from sale China, Malaysia and Iran.
In the New Year, instead of being rewarded with full frontal female nudity, readers will be presented with art that questions "the ethics of human behaviour and the hidden political structures of society".
Seven artists were given free-reign to choose their own subjects with "no conditions set".
Emin, the one-time controversial leading member of the Young British Artists movement and now Royal Academy member and national treasure, contributed Lonely Chair Drawing V.
Cindy Sherman has a history of referencing Playboy in their early work.
In Sherman's 1981 series "Centrefold" she posed in clothed poses with subtle looks of distress or resignation on her face. The influential US photographer and film director contributed two untitled and explicit photographs taken in 1992 to next month's Playboy.
One shows a nude body with artificial body parts with the artist's face. The other is a plastic doll bent backwards with its crotch thrust forwards.
Surrealist landscape painter, Will Cotton, said his work, Cotton Candy Queen, perfectly encapsulated the Playboy centrefold. "The model for this painting is Miss Ruby Valentine, a burlesque dance from New York. She's reclining on a cotton candy cloud, wearing a crown of sweets," he said.
The painter and photographer Richard Prince contributed a pop-culture inspired photograph, Untitled Girlfriend 2012. "It's different to generate my own photographs. I don't do it often, but when I do I try to think that what I'm taking already exists," he said.
Jill Magid's With Full Consent was made for the centrefold.
"The work is incisive in its poetic questioning of the ethics of human behaviour and the hidden political structures of society," said Chrissie Iles, senior curator and the Whitney Musuem in New York.
Register for free to continue reading
Registration is a free and easy way to support our truly independent journalism
By registering, you will also enjoy limited access to Premium articles, exclusive newsletters, commenting, and virtual events with our leading journalists
Already have an account? sign in
Join our new commenting forum
Join thought-provoking conversations, follow other Independent readers and see their replies