Turner Prize 2014 shortlist: Duncan Campbell and Ciara Phillips among nominees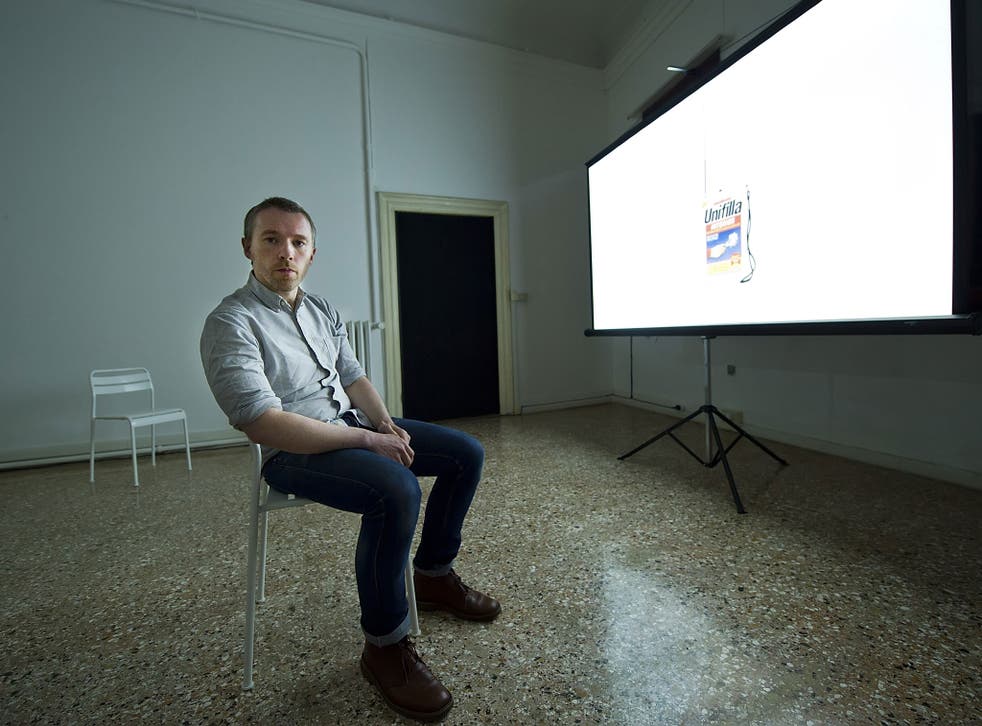 An artist who shows sexual images that have been censored with sandpaper and one who uses spoken word performances are among those nominated for this year's Turner Prize in a list that has ignored established names in favour of "looking to the future".
Tate Britain this morning announced Duncan Campbell, James Richards, Ciara Phillips and Tris Vonna-Michell would compete for the £25,000 Turner Prize. The winner will be announced in December.
This year marks the 30th anniversary of the prize set up to champion contemporary British art. The artists nominated used media including found film footage and online imagery, craft and design and old recording technology.
They used performance, installation and video art, but none are traditional painters or sculptors.
Tate Britain director Penelope Curtis said: "The artists are less well known than some years have been. It does reflect very much the vitality, and what has been exciting over the past year. The list does reflect what people have been talking about over the past year."
She added that the choices illustrated the "mobility of the contemporary art world" and show that "art happens in more places, not just in the studio".
Duncan Campbell
Campbell, an Irish born video artist based in Glasgow, was nominated for his presentation "It for Others". He was one of the three artists chosen to represent Scotland at the Venice Biennale last year.
The artist, who said he is influenced heavily by Samuel Beckett, was described as making "filmic portraits of provocative individuals" based on huge amounts of research.
His work included pieces on Irish political activist Bernadette Devlin as well as John DeLorean, the creator of the car made famous by the film Back to the Future.
Ciara Phillips
Canadian Phillips lives and works in Scotland and is interested in forms that have "occupied the margins" including craft and design.
She works with other artists but also social activist groups including Artlink Central in Glasgow, which works with the disabled, and Justice for Domestic Workers in London.
James Richards
A Welsh artist living and working in London, Richards has been nominated for his film "Rosebud". Born in 1983, he is the youngest of the nominees.
Richards specialises in "lyrical, non-narrative film" using film archives and still images. His editing style was described as being "much more in common with musical composition than narrative cinema".
"Rosebud" includes a series of censored art images from photographers including Robert Mapplethorpe, Wolfgang Tillmans and Man Ray that Richards discovered in Japan. Public libraries in Japan are forbidden to hold images that might arouse the viewer. Rather than destroy the art books, officials sandpapered parts of the image that have a potential to arouse.
Tris Vonna-Michell
This artist's work includes spoken word live performances and recordings accompanied by installations. He has been nominated for "Postscript II" and describes the projected images as a "visual script".
Vonna-Michell uses obsolete technology include cassette recorders and slide projectors. Tate Britain curator Lizzie Carey-Thomas compared his work - which "weaves together fact and fiction and fragments of information" - to the writing of WG Sebald.
The judges met last week to agree on the nominees that were revealed this morning. They hailed the "variety of media used by the four shortlisted artists which reflects the diversity of work being made in the UK today".
Tate Britain curator Lizzie Carey-Thomas highlighted the use of online footage as artists' "raw material". Curtis agreed: "The fact the internet is affecting everything shows among the nominees. There is a political and social agenda in a number of the works. It is also quite self-reflexive with the artists looking at their past."
This year. the judges alongside Legg comprised Stefan Kalmar, executive director and curator of New York's Artists Space; Sarah McCrory, director of Glasgow International and Dirk Snauwaert, artistic director of Wiels in Brussels. Curtis is chairing the judges.
Join our new commenting forum
Join thought-provoking conversations, follow other Independent readers and see their replies