Turner Prize won by all four shortlisted artists as expression of solidarity amid 'political crisis'
Lawrence Abu Hamdan, Helen Cammock, Oscar Murillo and Tai Shani made a request to the jury that they be awarded the prize as a collective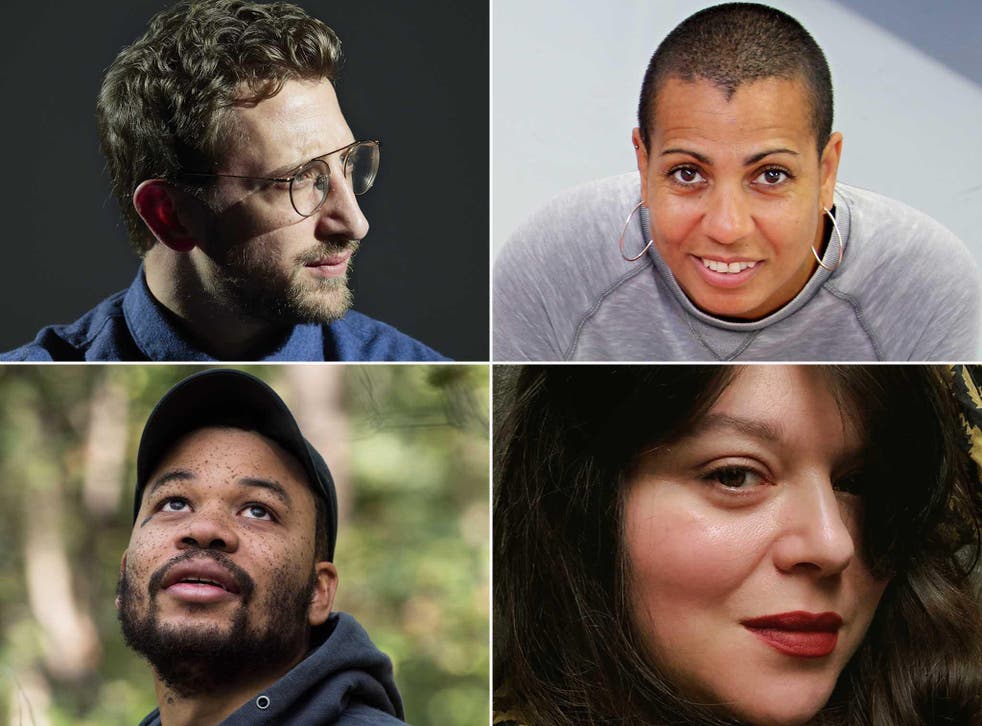 The Turner Prize 2019 has been awarded to all four of the shortlisted artists, in a shake-up similar to that of this year's Booker Prize.
Lawrence Abu Hamdan, Helen Cammock, Oscar Murillo and Tai Shani made a joint request that the jury consider awarding them as a collective.
A letter to the jury from the artists said: "At this time of political crisis in Britain and much of the world, when there is already so much that divides and isolates people and communities, we feel very strongly motivated to use the occasion of the Prize to make a collective statement in the name of commonality, multiplicity and solidarity – in art as in society."
In recognition of the artists' shared commitment to pressing social and political causes, the judges made the unanimous decision to honour the request and praised them for their commitment to "the collective power of art".
The jury's statement said: "At our meeting today, we were presented with the letter from the artists and unanimously took the decision to agree to their request. We are honoured to be supporting this bold statement of solidarity and collaboration in these divided times.
"Their symbolic act reflects the political and social poetics that we admire and value in their work."
Top artworks and where to see them

Show all 30
The work of the four artists ranges from explorations of oppression to pieces that blur the line between fact and fiction.
Beirut-based, British artist Lawrence Abu Hamdan describes himself as an "audio investigator" who gives performative lectures based on earwitness (as opposed to eyewitness) accounts from oppressed individuals.
Helen Cammock, who also works with visual media and spoken-word performances, looks at how historic and past events can be perceived differently when recounted by different people reading a variety of texts.
London-based artist Tai Shani organises performances and installations that offer a door into her gothic, surrealist worlds that blur truth and myth, with the intent of disrupting the white, western male perspective.
Her largest work to date, Semiramis, is a city of women built by women. It was formed of 12 characters inspired by Christine de Pizan's 1405 proto-feminist text The Book of the City of Ladies, in which an allegorical city is inhabited by real and mythical women who are not distinguished from one another.
Colombian-British artist Oscar Murillo first caused a stir on the contemporary art scene six years ago, when one of his paintings fetched $401,000 at Phillips auction house in New York after being given an original estimate of $30,000. His work explores issues such as migration, community and exchange in a globalised world, drawing on his own personal history.
His canvases are often made with recycled materials, and Murillo has often involved his family and friends in his performances.
This year's Turner Prize was presented by Edward Enninful, editor-in-chief of British Vogue, at a ceremony at Dreamland in Margate. The exhibition of the shortlisted artists at the Turner Contemporary continues until 12 January 2020. Entry is free.
Join our new commenting forum
Join thought-provoking conversations, follow other Independent readers and see their replies