Tut-tut: Head of restoration leaves Egyptian Museum after Tutankhamun's beard debacle
As an investigation is launched into King Tut's gold beard being broken, the man in charge is transferred to another museum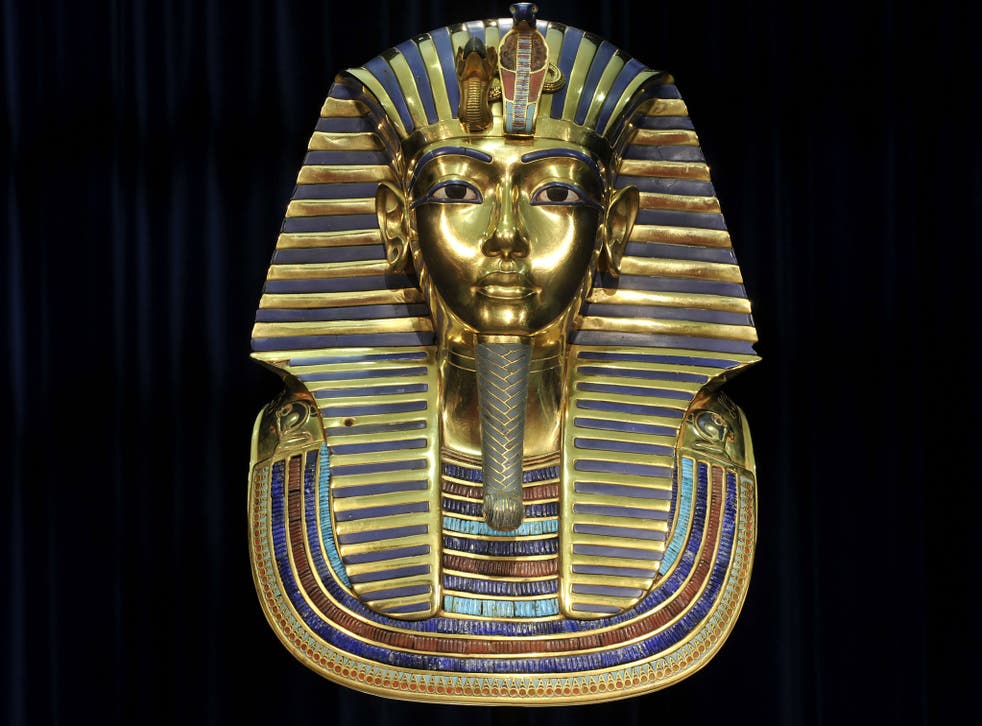 The world groaned in unison last week when it was revealed that Egyptian pharaoh Tutankhamun's beard had been snapped off and stuck back on with the wrong glue in a "botched" restoration.
Now, the head of restoration at the state-run Egyptian Museum in Cairo has been transferred to another museum as employees' claims that the 3,000-year-old golden funerary mask was damaged during cleaning and glued back on with epoxy are investigated.
Ilham Abdel Rahman, who has been moved to the Royal Coaches Museum in Bulaq, will be replaced by Saeed Abdel Hamid, according to the Egypt Independent.
Having initially played down reports of the botched restoration – which is believed to have taken place last year – Egypt's head of antiquities Mahmud al-Damaty called a press conference on Saturday to confirm details of the investigation.
Last week Mahmoud el-Halwagy, the director of the museum, and Elham Abdelrahman, head of the conservation department, went to great lengths to deny the claims during a joint interview.
"If it was broken, it would have been a big problem, and we would have written a report about it," Abdelrahman said.
King Tutankhamun in pictures

Show all 7
Unconfirmed reports suggest technicians wanted to fix the lighting in the casement where the mask is on display. "They held the mask in the wrong way and broke the beard," an unnamed museum official told the Guardian.
He claims that, in a desperate bid to rectify the damage, the perpetrators returned overnight and glued the beard back on with epoxy – a substance that is controversial in the art restoration world – and when that didn't work, they snuck back in during the early hours of the following day to have another go at fixing it.
"The problem was that they tried to fix it in half an hour and it should have taken them days," he added.
German conservator Christian Eckmann, who will oversee the mask's restoration, admitted at the press conference that epoxy is "not the best solution to fix artefacts", according to Ahram Online.
Eckmann said, however, that the mask is overall in good condition and that the damage done by the glue can be reversed.
While the incident is being investigated by the Egyptian government there have also been calls for UNESCO to launch their own enquiry due to the age and stature of the artefact.
Chris Naunton, director of the Egypt Exploration Society, says of the apparent photographic evidence of the damaged artifact: "I've not heard of the beard being removed before – the death mask is incomparably important and valuable and would normally be handled with the utmost care.
"If these are genuine photos, it does look like something happened there. I just couldn't believe it when I saw it. It just looks too bad to believe."
Register for free to continue reading
Registration is a free and easy way to support our truly independent journalism
By registering, you will also enjoy limited access to Premium articles, exclusive newsletters, commenting, and virtual events with our leading journalists
Already have an account? sign in
Register for free to continue reading
Registration is a free and easy way to support our truly independent journalism
By registering, you will also enjoy limited access to Premium articles, exclusive newsletters, commenting, and virtual events with our leading journalists
Already have an account? sign in
Join our new commenting forum
Join thought-provoking conversations, follow other Independent readers and see their replies